(Courtesy of Ben Porat Yosef) Ben Porat Yosef in Paramus has announced the addition of a new faculty member and shlichim as well as a new role for a veteran educator.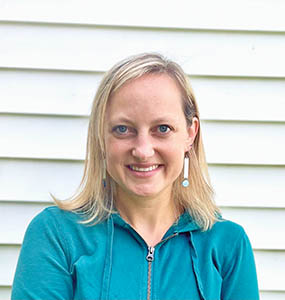 Ayelet Kopel, Science Teacher
Kopel studied chemistry and film studies at New York University and holds a master's degree in science education from Queens College. She worked at Francis Lewis High School in Queens teaching Regents chemistry before relocating to Bergen County. For the past six years she taught physics and chemistry at TABC. Kopel has a passion for academic rigor coupled with a focus on hands-on learning, demonstrations and skills development in the scientific method. Science can be challenging and fun at the same time and Kopel can't wait to share her knowledge and demonstrations with the Ben Porat family.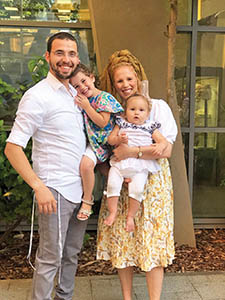 Hananel and Renana Niederland, Shlichim
Hananel and Renana Niederland are from Yerucham in southern Israel. They will be teaching in the BPY middle school division and working on inspirational programs for the entire BPY family and greater community. The Niederlands are coming with their two daughters Ella and Roni, who will be BPY's newest young students. Hananel earned his bachelor's degree in education with a special emphasis on Tanach and Eretz Yisrael, and has been teaching for the past five years. He served in the tzanchanim division of the IDF and is completing his semicha studies.
Renana earned her bachelor's degree in special education and has also been teaching for the past five years focusing on Ivrit, Torah Shebaal Peh and Tanach. Renana served in Sherut Leumi in a special education program, and her credo in teaching involves establishing a warm relationship and role modeling to her students.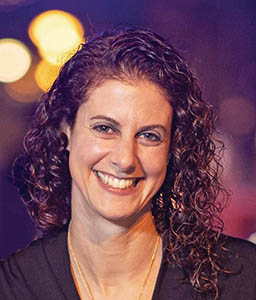 Chani Papir, Early Childhood Special Services Coordinator
A beloved BPY pre-k teacher for the past 13 years, Papir has been given the additional role of early childhood special services coordinator. Morah Chani, as she is affectionately known to children and parents alike, holds a bachelor's degree in early childhood education from Stern College for Women and a master's degree in special education from the College of Staten Island. With 20 years of combined early childhood special education experience, Morah Chani looks forward to coordinating all services throughout the early childhood program including working closely with Bergen County Special Services and with private therapists, collaborating with BPY's early childhood school psychologist, overseeing the wonderful Recipe for Reading program, and conducting pre-screenings for incoming students.
Further, she will be available to provide invaluable behavior management support as needed for all classes. Morah Chani's expertise, commitment and enthusiasm will help BPY continue to soar higher and higher, contributing to the advancement of Jewish early childhood education, and allowing BPY to continue to leave its legendary mark on this important field.