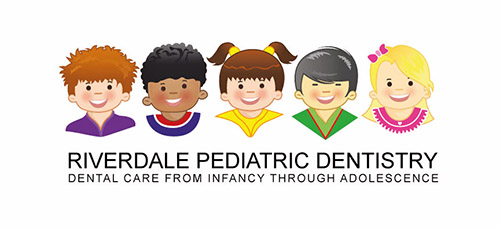 There is a high likelihood that you or someone you know has had a dental filling, and probably more than one! According to some recent health studies, tooth decay is the most common affliction that humans suffer, with up to 97% of the population experiencing some form of decay in their teeth during their lifetimes. No wonder dentistry is a separate and necessary healthcare profession!
Tooth decay is actually a disease and is referred to amongst dentists as "dental caries," which is the catch-all term for both the disease and the lesions or cavities that form as a result of the disease. The chances are high that you know someone with a filling because the accepted wisdom for many years was simply that cavities needed to be filled. However, the new thinking is that this may treat what is essentially a symptom, but doesn't address the root cause of the problem or the disease.
One of the reasons the old methodology of just filling the cavities had to change, and the reason that up to 97% of people have decay in the first place, is that there has been a substantial increase in decay and dental issues even in baby teeth, according to the National Health and Nutrition Examination Survey. The reasons are varied, but they include poor nutrition and poor dental hygiene.
To overcome this problem, especially in children, a number of leading dental experts as well as policy makers and child educators came together some years ago to create what has become known as the Caries Risk Assessment tool. Though cavity filling is still an option, the tool is designed to identify the risk factors associated with decay, and to provide guidelines and recommendations not just for dentists but also for childcare workers and others who spend significant time with children as they develop.
According to the tool, the risks are categorized as low, moderate or high, and the American Academy of Pediatric Dentistry (AAPD) says that the tool takes into consideration factors like age, caries risk and clinical treatment options. As such, the tool and its associated management protocols can be used by dental clinicians for infants, children and adolescents since it provides recommendations based on the age of the child.
Like all similar tools, the Caries Risk Assessment tool is not designed to substitute regular brushing, tooth management or check-ups. Instead, it was created to assess the causes of tooth decay, especially in children, and to assist dentists in determining the best course of action for diagnosis, dietary interventions or evidence-based treatment options. It therefore suggests recommendations – based on category and age – that may range from nutrition changes, more frequent cleaning or the use of supplements, to name a few.
At the end of the day, treating dental caries, like any disease, requires knowledge, care and dedication. But prevention, so that fillings aren't as popular as they used to be, is the best way forward, and the Caries Risk Assessment tool for children is one way of minimizing risk and preventing decay before it happens. For further information or to have a Caries Risk Assessment for your child, contact Riverdale Pediatric Dentistry on 718-725-8997.
---
Dr. Liraz Spear is the founder of Riverdale Pediatric Dentistry. She is a Board Certified Pediatric Dentist who has been practicing for over 20 years. She received her dental degree at Columbia University and then furthered her pediatric dental training at UMDNJ (currently Rutgers School of Dental Medicine). Dr. Spear is affiliated with Lenox Hill Hospital and was on faculty at Columbia University's College of Dental Medicine. Dr. Spear stays current in her field and ensures that Riverdale Pediatric Dentistry offers the latest and most trusted care to children from infancy through adolescence.You can reach her office at 718-725-8997.