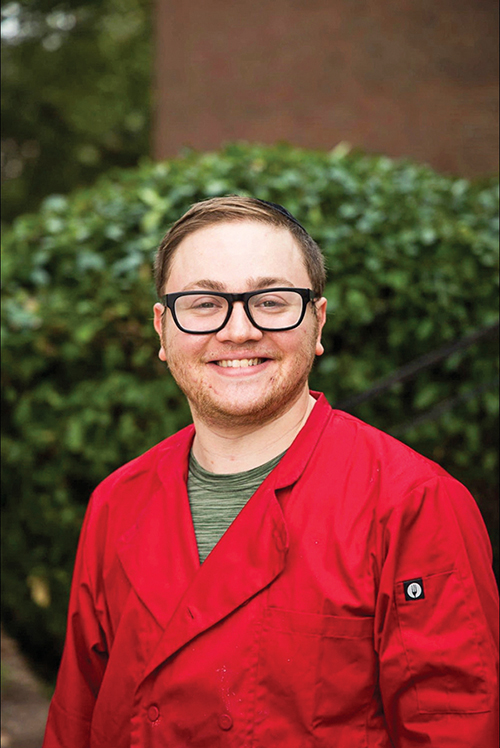 Everyone's meals come from somewhere, which means that at some point, someone is cooking it for them. This could be a family member, like a parent or spouse, a stranger in the back of the restaurant, or, perhaps, it could be someone in between – a private chef like Yitzi Taber. Born in Manhattan and raised in Monsey, Taber runs Flavorful Sensations by Chef Yitzi, an invaluable resource for anyone in search of a gourmet meal for Shabbat, Yom Tov, or any other time, who may lack the necessary skill or equipment for haute cuisine.
Taber, now 28, has been cooking for most of his life. He originally started not long after his bar mitzvah by cooking Shabbat meals for his family, but that was just the beginning.
Since then, he has gone on to greatly expand his culinary talents professionally and competitively, winning multiple awards in various contests, as well as communally, by sending in recipes to The Jewish Link.
Starting at the age of 18, Taber worked at various restaurants and eventually went on to start his own private business. Currently working as a cook at Dolcetto in Monsey, he plans to soon become a full-time private chef, saying that his real passion would come from making his own unique recipes. Accordingly, Taber plans to grow his business beyond its current capabilities, including expanding the staff and acquiring access to professional kitchens.
For Taber, cooking is more than just a hobby or a business—it's an incredible source of fulfillment in his life. There's no comparison to being able to make something great from scratch and, even better, to share it with your friends and family in a way that everyone can appreciate. "Cooking is my passion," he said. [It] brings joy to the people I cook for." And of course, it's always nice to actually know firsthand what's in your food nowadays, he added.
Importantly for Taber, cooking is rarely a solo endeavor. Although he currently works alone as a private chef, he's developed many good friendships as a professional cook, and has in fact met world famous figures like Gordon Ramsey and Guy Fieri. He has also been invited to gatherings and conventions, and even has long-term plans of running his own, where private chefs can invite lay people as well to show off their talents.
Taber loves to cook classic dishes with a new twist. For example, he'll make roast sweet potatoes with amaretto and dried cherries, adding a more varied flavor than just salt and pepper. Another thing he excels at is making normally non-kosher dishes kosher. For instance, he'll make a kosher chicken parmesan using vegan cheeses and his original garlic tomato sauce. Despite his innovative cooking style, Taber is skilled in all kinds of food, though he's best at American and Asian cuisine. And of course, every chef needs their specialties, and Taber's include his short ribs and mashed potatoes with garlic. His desserts and sourdoughs are also quite popular.
Chef Taber can be reached for business at 551-298-2957 or [email protected], and can be found on Instagram at @flavorfulsensationsbyyitzi.
---
Eitan Nissel was a summer 2023 intern at The Jewish Link, and is currently in shana bet at the Gush.