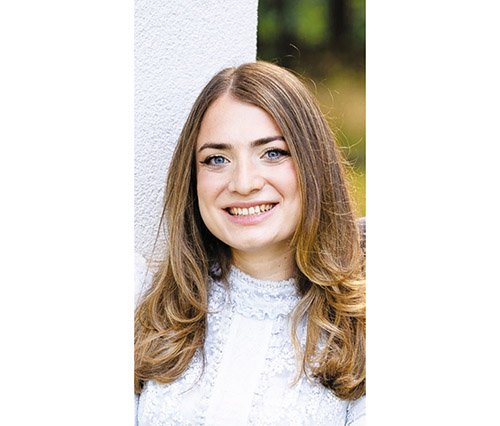 It's not uncommon for children to struggle in the classroom, and, very often, those struggles are accompanied by a lack of confidence and self-esteem, both in and out of school. Ahuva Levy, founder of Classroom Clarity LLC, wants to change all that. Levy, a Judaic studies middle school teacher, explained that one of the major underlying reasons why students feel a lack of confidence in their learning is because their basic skills are not as strong as they can be, and with some more practice, they can experience a greater feeling of academic success. Consistent practice, Levy explained, is the key for students to be successful, which leads to confidence.
"What I have seen is that the more children practice, the more confidence they gain," Levy said.
At Classroom Clarity, Levy aims to not only help kids gain the confidence that comes from consistent practice but to also instill the kind of positive habits that make children eager and excited to learn. Some of the services offered through Classroom Clarity are aimed at helping students master the foundational skills that will drive them towards achieving academic success and, in turn, boost their self-esteem. Levy does not consider it traditional tutoring but rather working with students to reinforce the building blocks needed to help them truly understand what they are being taught in the classroom. Mastering those skills not only helps kids stay caught up, but ultimately gives them the tools they need to become independent learners.
Recognizing that additional schoolwork outside of a typical school day will leave students less than enthusiastic, Classroom Clarity is armed with a full arsenal of exciting and engaging activities that will have them running to practice and reinforce the skills they need.
"I utilize an assortment of games, a vibrant and vastly colorful selection of highlighters and markers, flash cards…whatever I know will appeal to and engage each particular child," Levy said. "Every child is very different and it's all about working with that child in a way that is interesting for them. Some students like playing games online and so I'll create quizlets for them to practice shorashim without them even realizing they are learning."
Racing games are another favorite activity for students, where Levy sets a timer for them to see how many matches they can make in a certain amount of time. "Some kids enjoy writing flash cards themselves and like to make them very colorful by adding pictures or stickers…I find out what interests a child and how they learn best and then custom tailor my approach for them because there is definitely no one right way to learn."
"What I've witnessed is how excited they become about learning because they finally feel good about it and I think that a lot of the reasons why kids are reluctant to work, especially outside the classroom, is because they don't feel confident," she said, adding that when children don't feel comfortable with the material, naturally, they don't want to practice.
In addition to working with elementary and middle school students, Levy also offers study help for students in all grades, including high school. May and June are her busiest times when it comes to high school students, since she helps assist many teenagers in studying for finals, both in person or over Zoom.
"My mom, who is a full-time lawyer and very busy always made time to study for tests with me when I was in high school" she recalled. "Looking back, I am so grateful for those hours she spent—having someone to review the material with me helped me go into every test feeling relaxed and confident."
Levy holds a master's degree in education from Azrieli Graduate School and is currently finishing up her second master's degree in Bible studies from the Bernard Revel Graduate School of Jewish Studies. Her extensive experience working with students in different grades, learning levels and subject areas goes all the way back to her first semester in college, where she majored in Jewish education. Approached by a family friend to see if she would be interested in working with a child who was struggling in Chumash after transferring schools, Levy found it incredibly gratifying and rejoiced together with her early students in their successes. Before long, word spread and Levy was tutoring a number of students.
Classroom Clarity specializes in both Judaic and general studies. Levy said that the skills with which students typically struggle in Judaic studies are those that allow them to gain full understanding of pesukim. "Sometimes kids need more practice in z'man, shem guf or shorashim—it's harder for them to be an independent learner if they have a hard time identifying these individual building blocks in the text." When working with kids in Judaic studies, she focuses on reading, word practice and vowel pronunciation, in addition to helping them review the material they are learning in class.
"My philosophy when it comes to teaching, whether in the classroom or one on one, is to focus on the positive and all the progress that a child is making, even if it just means that they came to class on time or came prepared with the right materials." She stresses the importance of complimenting a child to help him or her feel good about themselves. "Applaud the positive because the more a child feels good about themselves, even if it's through small steps and minor victories, the more motivated they are to learn."
Classroom Clarity is available during the year and all throughout the summer, for both in-person and remote instruction. To help your child become confident and successful by mastering the skills they need in the classroom, or to book your slots for final studying, email [email protected] or message @classroomclarity on Instagram.
By Jewish Link Staff