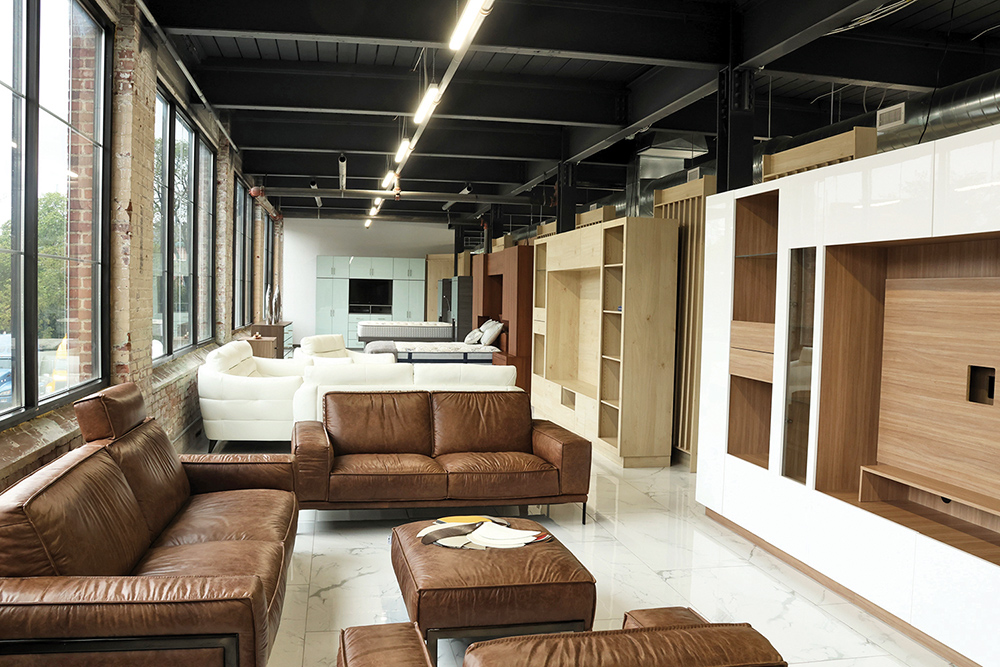 Do you love the clean, sleek look of contemporary furniture? Visit the new Contempo Space showroom in Passaic for the most beautiful contemporary furniture around, made to your specifications so you get the look and functionality you want. At the showroom you can see dozens of examples of living room and bedroom furniture. Explore all the ways you can customize with different elements, sizes, finishes and hardware. The spacious showroom has areas for consulting on projects. Bring your designer, or meet with the Contempo Space design team. Designers, come in and view the work of Contempo Space. Your clients will love the way Contempo Space delivers a gorgeous product and good value.
The Contempo Space showroom is new, but it's literally built on top of a tradition of craftsmanship. The first floor is a huge workroom where Contempo Space has been making furniture for high-end retailers and designers for 50 years. Now Contempo space welcomes everyone who wants to shop for top-quality contemporary furniture, whether you want one piece for your home or you're a project manager for a multi-unit building.
There is a large selection of sectional sofa arrangements and chairs in cutting-edge design. Choose Italian leather or bold-color fabric. In an interesting new arrangement, the back of one part of a sectional sofa can be moved forward, for watching TV, gaming or having a very animated conversation. Move it back into a lounge position for relaxing with a good book or your favorite music.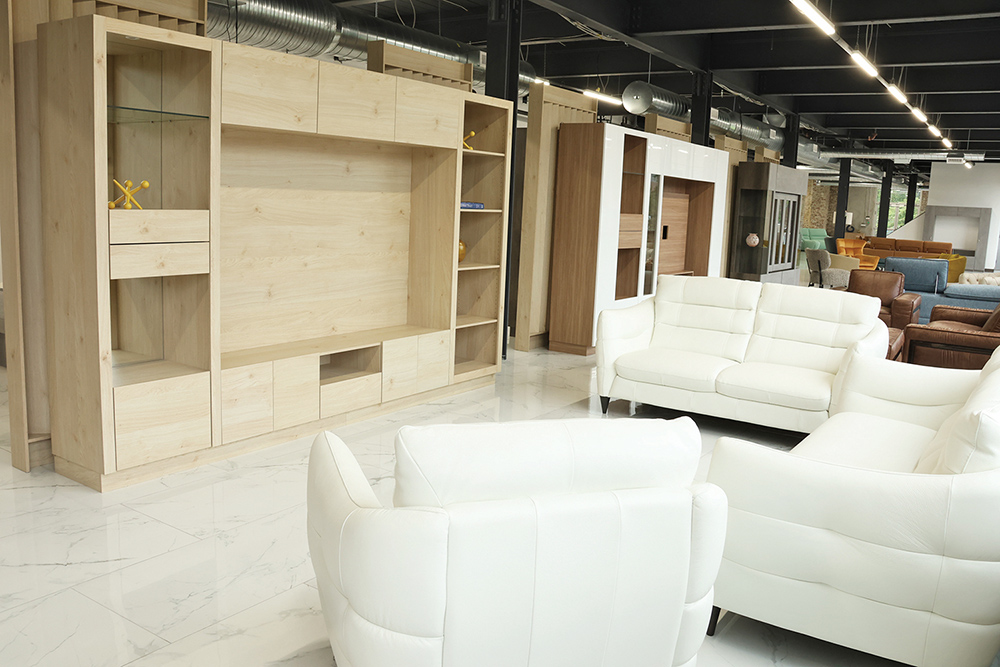 The hallmark of Contempo Space is the way customizable storage is part of a stunning piece of furniture. You'll see many combinations for living rooms and bedrooms in the showroom.
Wall units for living rooms are made a little more compactly now to reflect how we live. With streaming and music in the cloud, there's no longer a need for things like CD and DVD players, with their unsightly cords that were hard to hide. But we still have items that need a place to be. Show off your books or Judaica collection on open shelves, or safely behind glass doors, but keep less attractive things out of sight. Wall units are built from sturdy melamine with a finish like textured wood or stone. You can choose from a range of colors. Two new brown shades were introduced this year: Eucalyptus, a dark brown with lighter shades mixed in, and Albero, a lighter brown shade, both simulating real wood veneer. In the gray family, there's a range of shades, including linen, shadow, charcoal, stone and graphite. Add a pop of color with glass. Two beautiful colors are French lilac and burgundy.
Form and function meet beauty in Contempo Space bedroom sets. It's amazing how much storage can be attached to a bed, whether that's two twins, a king or a queen. Beds can be built on a platform or raised with drawers underneath. Choose two drawers in a single row on each side or make it a double row with four on each side. Surround the beds with a storage headboard and loads of cabinets, even a closet, all designed together.
Free-standing closet units combine the look of built in with more flexible options. With the Aventa Collection, you can have a style Contempo Space calls "dresser plus." There's a space for a TV in the middle, with storage on either side. Part of the unit can fit into the space for a closet so you get the best of both worlds. The combinations are endless—open shelves, closed cabinets mirrored on the outside or inside, or with glass doors. With wardrobes systems, the back of the units are made with the same finish so you can use them as a room divider. The Alta style has white interiors, and the Bella style has the same color finish throughout. There's a large variety of finishes, hardware and lighting.
The modular wall units can be adapted for additional uses in a home. One customer is building a home gym and wants storage for equipment with mirrored doors. If you work at home, full or part time, you'll appreciate the home office unit. It has a pull-out tray for a laptop, cabinet storage and a closet. Another adaptation is used in the dining room. Retail stores aren't making China cabinets the way they used to. Contempo Space is modifying the design of their wall units to make large- and small-scale units that fit nicely into dining rooms. People still need a place for the special china, glassware and silver that make their appearance on Shabbat and Yom Tov.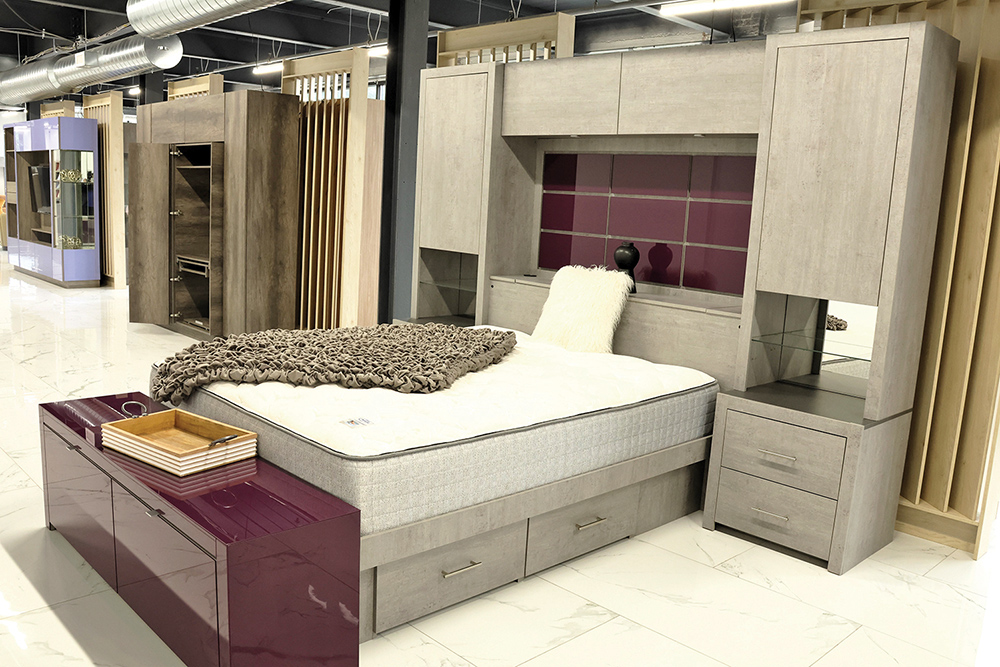 Get furniture designed for your life. Bring your ideas and your measurements to Contempo Space, 220 Passaic Street in Passaic. View the complete collection online at https://www.contempospace.com/.