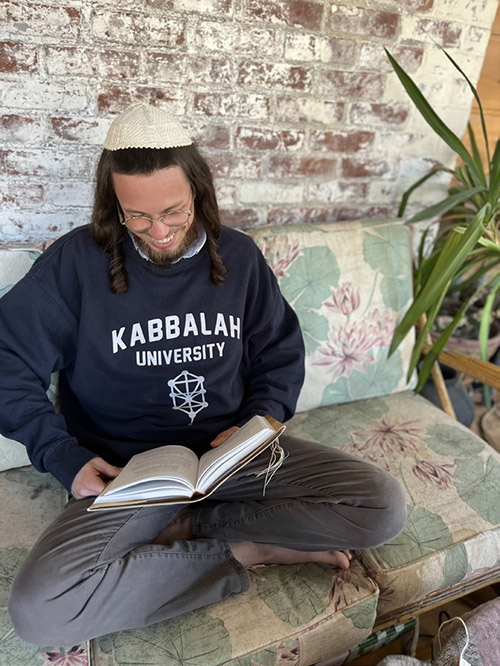 (Courtesy of Yonatees) Jeff Bridges, whom you might know as The Dude, in conversation about his spiritual life, once said: "People talk about being seekers, searching for meaning, happiness, whatever. I think of myself as a finder, because I find all these things right around me."
What does it take to find these things all around us? At Yonatees, we believe in being a finder—Find the Good, Find Hashem. If you love someone, perhaps you have no choice but to see them everywhere, But finding meaning and happiness around us is difficult at times. We grow used to our environments, and it's hard to be reminded of the points of beauty and connection that we know are there. To see what is around us, we need fresh eyes, to be surprised by the world we live in.
That's where we come in. At Yonatees, we create reminders of what you love and value most, where you least expect them. We create clothing, accessories and content that makes you smile, and surprises you into remembering how beautiful this world is.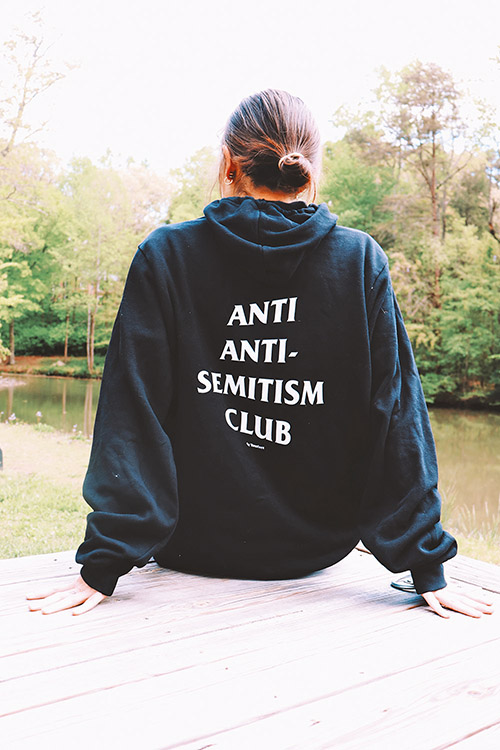 We started small, with one person tabling outside of music events and farbrengens selling T-shirts and stickers. These spread by word-of-mouth, shared by those in the know who shared our mission to keep faith fresh and fun. Now we're a team, cranking out products throughout different corners of the Jewish world, across communal lines and countries. All over the world, Jews look to their religious world for more color and creativity, and we've delighted in growing to feed the needs of our worldwide Jewish family.
On our mission to surprise and inspire, we're expanding. We're moving into new directions, and our family is growing alongside us. Whether you are new to the Yonatees family or a long-time Yonatees fan, here are some of the new projects that are cooking in our labs.
Clothing. We have new apparel for children and adults. Our hats, sweatshirts and T-shirts are always original, and designed to provide an often-weary world with a smile and a moment of reflection. We have our original Genesis series of T-shirts. which include the fan-favorites "Sha-Boss," "Hug Sameach" and "The Best Love is Breslov," along with a new items like our Gefilte Fish hat, Anti Anti-Semitism Club hoodie, Kabbalah University crew and so much more to come. Stay tuned.
Collectibles. There's no size too small for joy, so we're continuing to go smaller even as we go larger. With stickers, pins, magnets and posters, we're spreading smiles and spirituality. If you don't have one of our signature rebbe stickers on your phone, laptop, water bottle or notebook, then your kids probably do. Have an idea for a design or sticker that we should do next? Let us know what you think.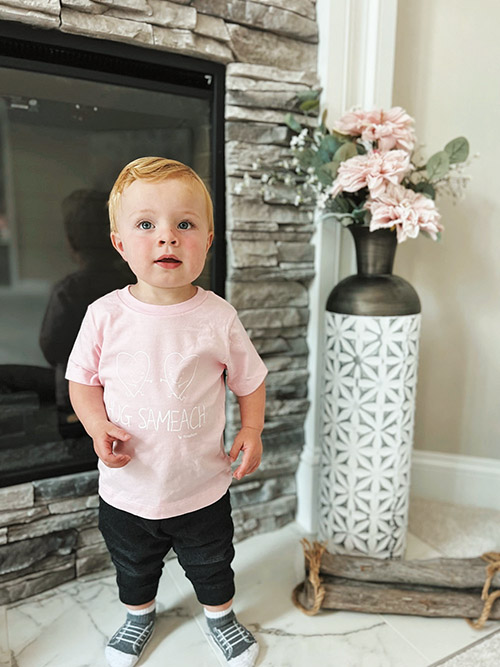 Yonatees Custom. We offer custom design and print work, and can work with you or your organization in creating custom apparel and promo items for any occasion. Whether it's for a family event, a schoolwide shabbaton or a corporation, our designs are creative, fresh, and built for you. We can help you think about your creative vision, design, and print on a vast variety of products. Want to do something but not sure what? Reach out, and we'll show you what people have loved in the past.
Wisdom. In keeping with our mission to keep surprising the world into finding positive meaning, we now share our writings on the yahrtzeits of tzaddikim, Jewish holidays and more with the Yonatees family on our blog. Follow along by email or at our Twitter, @yonatees, as we share our journey and grow together.
To see designs or to place an order, please visit www.yonatees.com. If you don't need anything but need a reason to smile, come visit anyway. You can follow along on social media by following @yonatees on TikTok, Instagram and Twitter.