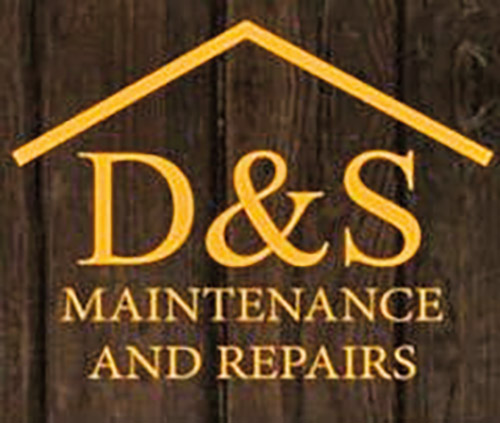 The importance of a good handyman cannot be stressed enough. Whether a burst pipe, clogged drain or leaky faucet, it's always good to know a trustworthy person able to come and fix things—bonus points if they're affordable.
D and S Maintenance and Repairs are both of those things. Serving Bergen County and the surrounding area, they pride themselves on their affordable rates and fast, quality service. They are licensed and insured, and run by Dave Sinclair and Shaya Murad, hence D and S. Sinclair provides most of the onsite work and Murad assists with managing the company.
"When you need something in your house fixed, you want to know that the person doing the work is both experienced and trustworthy," Murad shared with the Jewish Link. "With D and S, you get the experience and know-how, and all of it comes at a good rate. Dave has been working in this field for about 15 years in different parts of the country, and he really knows his stuff."
Sinclair and Murad met at trade school for plumbing. While Murad was just starting out—he is only 21—Sinclair was there learning the updated codes of the trade. They hit it off, and afterward Murad became a sort of apprentice to Sinclair, helping with sukkah building around Bergenfield.
"We worked well together," Murad continued. "When we were putting up the sukkahs, Dave brought up the idea of us starting a business together. I was on board, and it worked out perfectly. He's got lots of experience, and I have lots of connections. It's been a great partnership so far."
Sinclair and Murad launched their company and since then have been working non-stop assisting homeowners as needed—they have been so busy that they were even able to bring on a few extra workers. As for what the company specializes in, Murad lists plumbing, leaks and installations as some examples. They even do painting.
"Handymen by definition do a lot of stuff," Murad continued. "We can handle all sorts of problems that come up in a house. And if someone calls with a job that needs to be done ASAP, like a burst pipe, we really try to get it taken care of as soon as possible. We know how stressful those situations can be, so we want to make sure it's fixed quickly."
Murad, who is an observant Jew, struggled in school. He had trouble sitting still and focusing, but explained that he had always been good with his hands and building things. And so, when graduating from high school, he decided to look into trade school and the rest, as they say, is history.
"I'm really thankful that I went to trade school," Murad continued. "In addition to meeting Dave, I found that I just really enjoyed the work. College wouldn't have been for me, and this way I feel like I'm doing something that makes a difference and helps people. It's brought me a lot of joy and satisfaction, and I'm excited to see where the company goes from here. I hope to help more in the field myself as I continue learning from Dave."
In addition to their handyman work, D and S also does snow removal, and in the springtime they'll be doing power washing, gutter cleaning, and HVAC repairs. For now, though, Murad says the top priority remains household repairs and offering their services at the most affordable rates possible.
"We have the same tools and technology that bigger companies have, except we charge much less," Murad added. "We're very punctual and place our clients' issues at a high priority. Between the experience and the rates we offer, you're really getting the best of all worlds when you choose us."
D and S are actively accepting requests for their services. If you would like to hire them or learn more about their services, email [email protected], or call/text Murad at (201) 948-6197.
---
Adam Samuel is a journalist from Teaneck. He blogs at www.adamssoapbox.com.