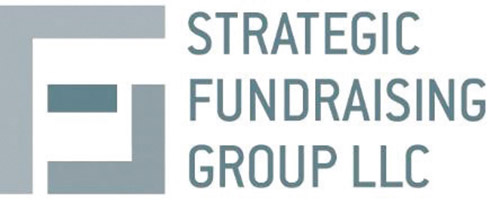 One supporter of a nonprofit that I worked for once told me, "You know why I come back to your gala? I love the food." If you think he was an exception, think again. Many others echoed his comment to me, all of whom, of course, felt a strong allegiance to our organization no matter the cuisine.
You shouldn't be surprised to hear this since, to paraphrase an old saying, "The way to a donor's heart is through his/her stomach." (Or something like that.). Although different events feature unique food items, fundraisers should consider what menu will appeal to their patrons. There is a distinctive taste to every function, and every gala requires a distinctive menu.
In the early years of my career, I began to understand the importance of gourmet fare and its presentation. The connection between gastronomy and fundraising emerged for me when one of our nonprofit's board members suggested we conduct a taste test before choosing the menu for our annual dinner. For many years, I followed this precedent.
We scheduled a meeting with the caterer and visited his commissary. In that get-together, he shared with us options for the smorgasbord hour, including delicious hors d'oeuvres and appetizers, succulent main courses and lip-smacking desserts. A veritable parade of delicious food items followed one another. It was an unforgettable experience. We even chose alternative flatware and dishes to serve the meal on at the gala.
Once the taste test was over, our charity could focus on what was critical: raising funds. Even so, we shouldn't overlook the absolute advantage of making sure that the menu was well thought out and appealed to everyone attending. Food choices and presentation were also crucial to reaching the right type of donor, a high-net-worth individual.
Those who argue that all the food trappings are a waste of money say we have taken it too far. It is imperative to respect and understand their point of view. Having said that, let's be candid here. At times you try to reach an elite group of individuals who are considering different aspects of your special not-for-profit. Donors like this think about their donations now and in the future and, occasionally, the imprimatur of food matters. I am very sensitive to the accusation of catering to elitists (no pun intended). However, I also know that to achieve financial success, nonprofits must interact with certain donors who possess substantial wealth. Doing so means understanding their mindset.
If the fundraiser maintains a proper balance between what is and isn't financially feasible for the organization and leans towards what is, then he or she stands on solid ground. Don't confuse offering upscale food that is affordable with serving decadent cuisine that is exorbitantly expensive. Tailors sometimes need to thread the needle finely to make suits that fit perfectly. Fundraising works the same way.
As you might expect, there is a world of difference between preparing food for a barbecue (BBQ) and planning for an elegant sit-down dinner. However, developing the appropriate menu for each situation contributes to elevating the standard of excellence of each event. For example, you wouldn't serve salami and eggs as your primary course at a stylish and classy banquet. In the same way, you wouldn't offer deviled eggs and a cheese platter at a BBQ. In fundraising, knowing your audience and what works and what doesn't work is an invaluable skill.
Two previous events come to mind in this regard.
For the first event, we gathered affluent hedge fund managers and Wall Street types in a country club; for the second, we acknowledged major sponsors before a benefit concert. High-powered fiscal gurus attended the financial event, accustomed to eating healthy but fast foods since they were always on the go. We gained their trust in part by providing them with a carte du jour, demonstrating our responsiveness to their scheduling wishes. It was an evening to remember for the benefit concert when we "went to town" with epicurean foods and a chateaubriand main course that was the talk of the night.
Take a moment to consider what needs to be provided for each public you serve. Don't underestimate the power of food. Otherwise, you might concoct a recipe for disaster. And, always be sure to arrange for exemplary service too.
On both occasions, it was pertinent to understand what mattered to each constituency. There are times when it pays to wear a chef's hat, even if you aren't a gastronome. Do not forget that you only have a limited amount of time to make a lasting impression on your donors. Make it count.
---
Norman B. Gildin is the author of the popular book on nonprofit fundraising "Learn From My Experiences." He is the President of Strategic Fundraising Group whose singular mission is to assist nonprofits to raise critical funds for their organization. His website is www.normangildin.com.