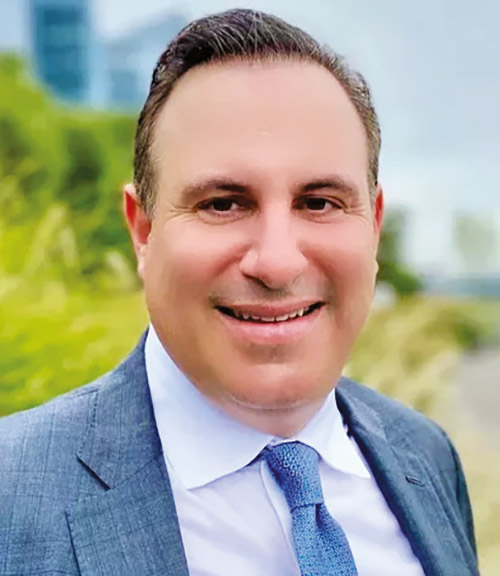 No one wants to talk about an enlarged prostate. But we're going to talk about it, because it can be bothersome, result in complete blockage and injury to the bladder, and even kidney damage.
Benign prostatic hyperplasia, or BPH, is a non-cancerous enlargement of the prostate gland, affecting about 50 % of men over 50, and its incidence increases with age. The prostate gland sits underneath the urinary bladder and as the gland enlarges, it puts pressure on and obstructs outflow to the bladder, resulting in difficulty with bladder emptying. Enlarged prostate is the most common cause of urinary problems in aging men. Symptoms that alert the need for medical attention include difficulty initiating urination, weak urinary flow, a sensation that the bladder hasn't emptied, dribbling, frequency and urgency, especially at night.
Dr. Yosef Golowa is a board certified vascular/interventional radiologist. He attended NYU Grossman School of Medicine and completed a diagnostic radiology residency at Mount Sinai West Hospital in New York, followed by subspecialty training in vascular and interventional radiology with a fellowship at Massachusetts General Hospital/Harvard Medical School. He continued his career as associate professor of radiology at Montefiore Medical Center/Albert Einstein School of Medicine in New York.
Interventional radiology is a subspecialty that focuses on using the latest medical imaging technologies to guide minimally invasive non-surgical procedures. These techniques are employed to treat conditions that historically required open surgery, but can now be performed through a small needle puncture instead of incisions requiring stitches. Many of these less invasive treatments can provide equal or better outcomes compared with open surgery, including reduced risk of complications and faster recovery. Interventional radiologists bring their innovative skill set to treat a wide spectrum of medical conditions including stroke, minimally invasive directed cancer treatments, clearing blocked blood vessels in the legs, or in the case of BPH, shrinking enlarged prostates.
When it comes to intricate and less commonly performed procedures, the ideal is to have a highly recommended specialist who performs the procedure often.
"It is gratifying to be able to offer a treatment to men as an outpatient procedure which takes about an hour in the office. It can truly change their life for the better.
"During my tenure at the hospital," he continued, "we were chosen as a venue for an early multi-site U.S. clinical trial for treating enlarged prostate through embolization, or decreasing localized blood flow. About 10 years ago, we went to São Paulo, Brazil to train with one of the pioneers in this technique. We returned to the U.S. and set up a PAE (prostatic artery embolization) program offering this great technique to our patients. The procedure is covered by Medicare and most insurance plans as it has met rigorous standards as a safe and efficacious treatment.
He added, "A little over a year ago, I left the hospital with the objective of bringing these innovative procedures to the outpatient space. I work hand in hand with an experienced urologist to offer men expanded and appropriate options for treatment of BPH, depending on their presentation. Our goal was to make these procedures accessible in a more personalized patient friendly environment."
Dr. Golowa observed that patients prefer the more personalized setting of an office as opposed to a hospital venue. "The procedure at our center is about 45 minutes to one hour and is performed under sedation. Following the procedure there is a two-hour observation during which patients usually eat lunch and then return home."
Overall PAE is a relatively patient friendly procedure. It is performed through a needle puncture, usually into a blood vessel at the top of the leg, not much larger than an IV line. Following the procedure, the prostate gets mildly inflamed and patients might have mild irritative symptoms including urinary frequency, sensation of needing to urinate and burning. This can last four-six days, but there are no functional limitations and patients can drive and return to work the next day if desired, aware that they could have these irritative symptoms. Patients generally do not need a catheter.
Improvement is evident beginning about two-four weeks after the procedure; patients can usually stop the prostate medications at this time. The most significant difference is seen about three months out. The side effect profile of this procedure is good, with no significant effect on male function and no risk of incontinence as opposed to some risks of more conventional invasive surgical procedures, such as trans-urethral resection of the prostate (TURP) and other techniques.
Dr. Golowa summarized, "PAE is a great procedure that can help a lot of men. We've been using a similar technique to treat women with symptomatic uterine fibroids for over 30 years, with significant advantages over surgery. The ability to offer these non-surgical treatments to men with symptomatic BPH is exciting. BPH is a common condition and will affect most men at some point in their lives. One patient who presented with symptomatic BPH during an office visit had been offered only surgery as treatment. He was very apprehensive about getting surgery and continued to suffer with his symptoms. With some counseling to explain that PAE was a lot easier to tolerate, has less risks and he could go home the same day, he underwent the procedure and had a great result. In follow up a few months later he could not believe how benign the experience was for him, commenting that, 'Doctor, you changed my life.' For a physician, it is these types of experiences which are so gratifying, that keeps you passionate about what you do."
1Prostate Center is unique in that it is a multispecialty practice offering the benefits of an experienced interventional radiologist and a urologist who collaborate to offer men various options for treating symptomatic BPH. They differ from other practices where PAE may not be offered by the urologist, or an interventional radiologist may lack expertise in managing urological issues that a urologist might have. The collaboration between both professionals in the same office provides the best of both worlds to their patients. If patients have a personal urologist, Dr. Golowa often works with other urologists as well closely before and after the procedure.
In addition, PAE is one of the more technically involved interventional radiology procedures and it is important to be treated by a team with expertise. 1Prostate Center is one of the most experienced centers in the region, having treated hundreds of men with excellent outcomes.
For more information about BPH treatment or to schedule an appointment, call (212) 991-9991 or visit the website at www.1Prostate.com  or Dr. Golowa's practice at www.drgolowa.com
The office is located at 800 Second Avenue in Manhattan between 42nd and 43rd Streets, the same building as the Israeli consulate.
By Ellie Wolf