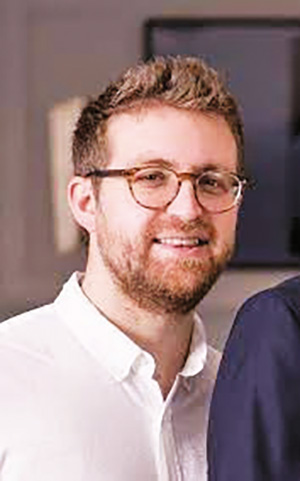 Elan Ganeles's funeral was held in Ra'anana on Wednesday afternoon, March 1, two days after terrorists targeted his car as he drove near the Beit Ha'arava Junction on Route 90, near the Palestinian Authority-controlled city of Jericho. Ganeles, HY"D, was struck by gunfire and hospitalized at Hadassah Medical Center on Mount Scopus in Jerusalem. He was pronounced dead several hours later.
"He was the biggest gift in our lives. He wanted so much to see the world and all its aspects," said Elan's mother, Carolyn, at the funeral. "Our loss is a loss for the world—of such a bright, brilliant, emerging star. He was so loved, he will be missed so much. We feel like a part of our being has been taken from us."
As Ganeles was being laid to rest, the terrorists, who fled the scene before at some stage setting their car on fire and continuing on foot into Jericho, which is under the control of the Palestinian Authority, were successfully captured by the IDF. The raid was conducted in the Aqabat Jabr refugee camp in the Jordan Valley, close to where the murder took place.
A third Palestinian with the suspected gunmen was shot as he attempted to flee and was also detained, said the IDF.
Weapons were confiscated during the operation.
The suspects were transferred to the Shin Bet for questioning.
Elan Ganeles, Elan Aryeh ben Avraham Feivel v' Kayla Sarah, 26, grew up in West Hartford, Connecticut and davened at the Young Israel, the local Orthodox shul near his family's home. After his bar mitzvah, he was one of his synagogue's Torah readers. Ganeles attended Modern Orthodox schools and the local Camp Gan Israel, and was involved in NCSY.
He deferred enrollment at the University of Michigan and spent his gap year in Israel. He stayed for shana bet, and eventually enlisted as a lone soldier in the IDF and lived on a religious kibbutz in northern Israel with fellow lone soldiers. In the IDF, Ganeles rose to the rank of sergeant.
Dov, Ganeles' uncle, who lives in Ra'anana, said, "The family does not live in Israel, but they know the situation quite well. They weren't afraid of terrorism. They were worried like any parent who lives far from their children. They wanted to let Elan do what he felt was best and didn't try to return him to the United States. They wanted to let him contribute to the country."
Ganeles returned to the US in 2018 and attended Columbia University, where he got involved with the campus Hillel; Tamid, a student group focused on Israeli business; and also Jewish learning opportunities. He graduated in 2022 with a degree in sustainable development and neuroscience, according to his LinkedIn profile.
He had been living in New York City and had traveled to Israel for a friend's wedding.
Ganeles' brother Gabriel told Channel 12 News on Monday, February 27, "We thought it would be right to bury him in Israel, because of his connection to Israel. This is what he would have wanted. We felt that it was appropriate."
Ganeles is survived by his parents, Carolyn and Andrew, and two younger brothers, Simon and Gabriel.
May the mourners be comforters among the mourners of Tzion and Yerushalayim.
By Jewish Link Staff and combined sources