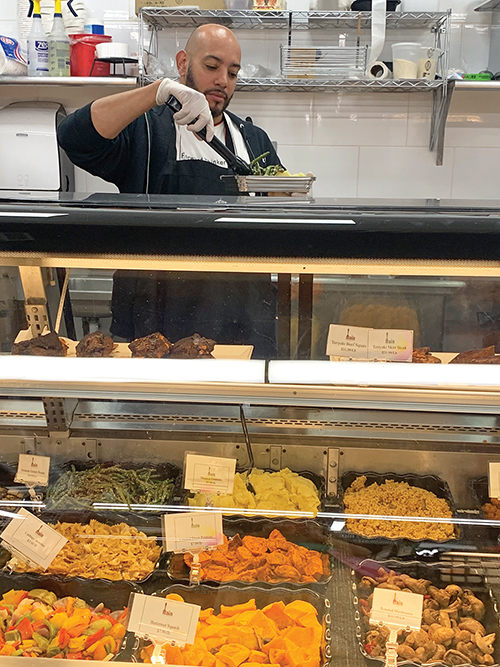 In a recent Facebook post, a West Orange resident shared a photo of different meat cuts and their prices at the West Orange Fooderie Kosher Market—and the results were instantaneous.
"Do they ship?" asked one poster, while others asked about deliveries to various different towns.
The discussion represents quite a turnaround given that, historically, kosher consumers in West Orange and Livingston have often been the ones to request deliveries of kosher products from other communities. It is also indicative of just how much things have changed at the Fooderie since its opening less than a year ago.
"The Fooderie has become a true staple of our community," said Rabbi Eliezer Zwickler of Congregation AABJ&D. "I have heard tremendous positive feedback about the store."
That's music to the ears of Shlomo Gornish, the store's owner. "There's definitely a vibe now," he said. "People are happy and there's positivity."
That wasn't always the case, he said, explaining that "the start-up was a little rough. People wanted us to open," but the initial opening was a soft one as not everything was ready and, it was, perhaps, a bit too soon.
Now, though, he believes the store is hitting its stride.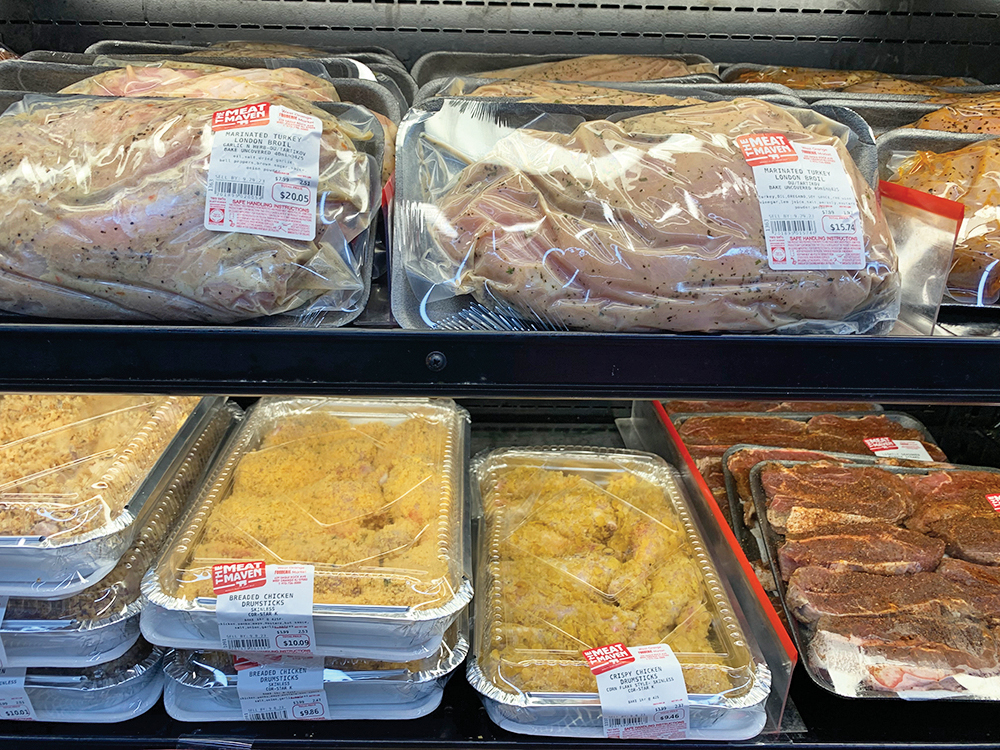 The Fooderie is the second kosher market to open in West Orange. The previous market, Aron's West Orange, closed after only a few years of operation. "We're not the same as Aron's," Gornish said. "We have a different flavor."
One of the things that makes the Fooderie different from its predecessor is that it utilizes outside vendors, providing them a space to operate and a client base eager for product. Currently, those vendors include Simply Sushi; Main Ingredient, which provides the prepared fleshig takeout counter; and Meat Maven, which joined the market in the spring and led to a significant price reduction in meat and chicken.
The Fooderie is also selling fresh pizzas, freshly prepared dairy salads and dairy items like fettuccine Alfredo and eggplant parmesan at the Fooderie Cafe, Pizza and Salad Bar. And the store will soon be selling early-morning breakfast fare, which will be available before 8 a.m.
Additionally, the fresh fish counter is being reopened, and the "Fooderie Fisherie" will be run by the same folks who ran the counter at Seasons supermarket in Clifton, which closed a few months ago.
"I'm not sure if our children realize how lucky they are that they can bike or walk a few blocks and have so many options of kosher goodies so close to home," said Rabbi Mendy Kasowitz of Chabad of West Orange, who was born to Chabad emissaries living in Des Moines, where there was "very little kosher food," and his mother made everything from scratch.
Alyssa Kaplan of West Orange said she was happy to see the parking lot full on a recent Friday morning. When the store first opened, "people walked in and said, '$6 for cereal? I can get it cheaper at ShopRite.' Now people come in and they see that the meat is cheap, " price-wise, not quality-wise, she said, "and people are 'Wow.' They love the Fooderie. I'm seeing a lot of positives and not negatives."
Admittedly, Kaplan isn't completely objective. As the owner of the online website KosherGourmetMart, she sources exotic kosher items and makes them available at the Fooderie. For a time, the goods she selected were located in a separate "Foodie Corner;" however, to improve shoppers' experience, they are now housed with like items.
She also hosts in-store tastings—most recently just before Rosh Hashanah—and utilizes the store's kitchen to create fresh specialty dessert fare, such as lemonisu—a takeoff of tiramisu, with a lemony base. "I want to bring in more tastings and more things that people haven't seen [so] that people will be happy," Kaplan said.
While the in-person shopping experience is vital to any food store, having an online shop and delivery availability is also crucial. The Fooderie is working hard to improve those areas as well, with deliveries available to several locales daily, and weekly to other towns.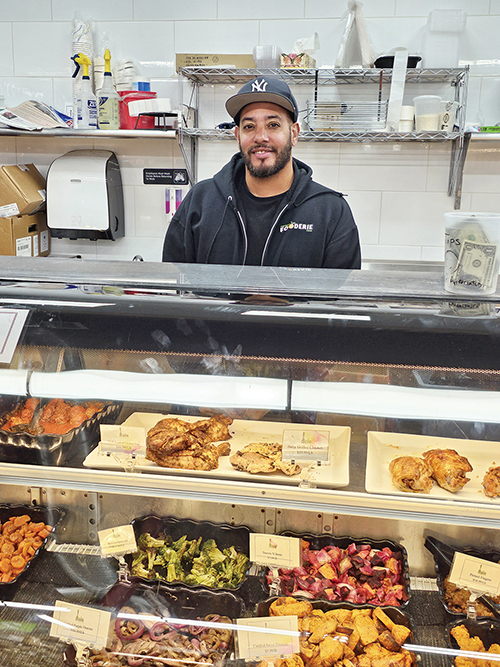 There are also weekly sales. On Sundays, for instance, fresh uncut produce is on sale. Mondays and Tuesdays have special deals of the week, and seniors' day is Tuesday when they can enjoy an extra 5% off their purchase.
As to the request that the Fooderie begin deliveries to parts of Bergen County, Gornish said if there are enough requests it's definitely something he will consider.
"We are very enthusiastic about what we are doing and we want to see the customers happy," he said. "We want everyone to feel that this is their place, and that people want to hang out here."
To order online or to find the weekly specials, visit westorangefooderie.com, or follow them on Facebook at West Orange Fooderie Market or on Instagram at westorangefooderie
---
Faygie Holt is an award-winning journalist whose work appears in news outlets worldwide. She is also the author of several books for children including "The Achdus Club" and "Layla's Diaries" series available from Menucha Publishers and at local Judaica stores.