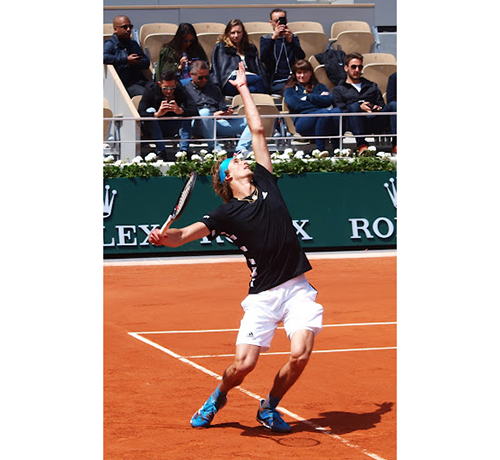 (JNS) As Alexander Zverev, 26, prepared to serve against Jannik Sinner, 22, in their fourth set at one of the world's top tennis tournaments, three infamous words rang out at Arthur Ashe Stadium in Queens, N.Y.
"Deutschland über alles," an unidentified man yelled, prompting the 12th-seeded German athlete angrily to stop the match and approach umpire James Keothavang, who soon unleashed his own rage over the declaration.
"He just said the most famous Hitler phrase there is in the world," Zverev said as he approached Keothavong. Zverev repeated himself and said, "it's unacceptable, this is unbelievable."
Keothovang then turned to the crowd and boomed through the microphone, "So who was the smart tongue that said that? Put your hand up."
"Who said that?" Keothavong demanded to know, asking multiple times, saying "we are going to get him out."
After the change-over following the serve, security removed the man believed to have yelled the Nazi slogan after spectators identified him. Zverev won the match and afterwards told reporters that while he was used to angry taunts, this was the first time he had heard antisemitic rhetoric directed at him.