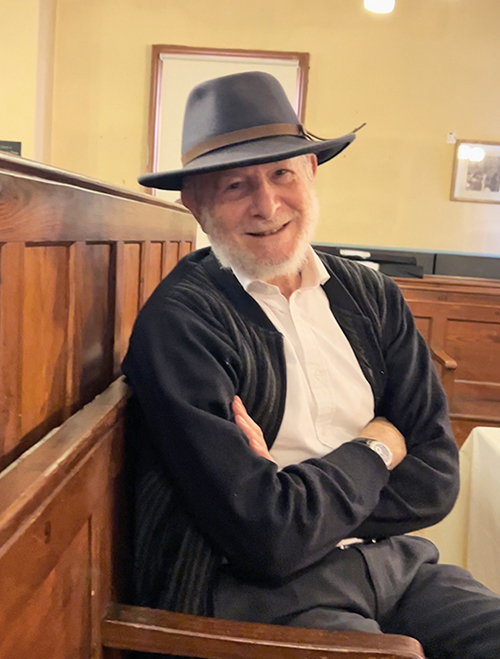 Thoughts of Ireland typically don't inspire mental images of Jewish sites or ideas about any Jewish connections. Interestingly, there is Jewish history on the island, dating back centuries, and Jewish life still exists there today.
The Irish Jewish Museum, founded in 1985, is located on Walworth Road in Dublin. The museum's opening was attended by Chaim Herzog, then-president of Israel. Yitzhak HaLevi Herzog, Chaim's father, was a prominent figure in both the Jewish and Irish communities, having served as the chief rabbi of Ireland, a position that no longer exists. Chaim, born in Belfast, was educated in Dublin.
Dublin, the capital of the Republic of Ireland, is situated on the east coast of the country, which is a member of the European Union. The city is home to the largest Jewish community on the island, with two synagogues in the area known as "Little Jerusalem." One is Orthodox and the other is Progressive. With a population of 1,250,000 people, only around 750 citizens are Jewish.
The City of Belfast, a very walkable city, serves as the capital of Northern Ireland. With only 640,000 residents, Belfast has a single Jewish house of worship—the Belfast Hebrew Congregation (BHC), an Ashkenazi Orthodox synagogue, with fewer than 80 congregants. BHC had its peak membership during World War II with 1,500 members.
Travel from Belfast to Dublin by vehicle on the left side of the road in two hours or take a train that runs every four hours. Stroll along Dublin's scenic Grand Canal to the Irish Jewish Museum. Located in the heart of the Jewish Quarter, its hours are Sundays from 11 a.m. to 2:30 p.m. and by appointment.*
A two-sided laminate, packed with information, is suitable for a self-guided tour of the two-story museum and offers a comprehensive history of Jewish Ireland. Details include the earliest community of Jews who fled to Ireland in the 15th century during the expulsion of Sephardic Jews from Spain and Portugal.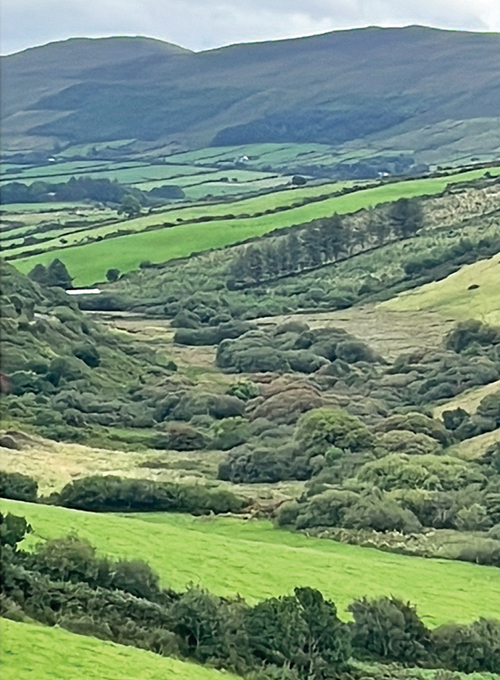 The entry level is filled with showcases displaying memorabilia and artifacts. One side room is a typical Jewish kitchen set for Shabbat in Ireland circa 1900.
A discussion in the former synagogue's second-story room with Edwin Alkin, museum chairman, was comprehensive. Born in Ireland, Alkin is a descendant of Lithuanian Jews who fled during the intolerable conditions in the 1880s when Russian Jews began leaving Lithuania, Latvia and Poland due to pogroms and other factors.
"A lot of them went to England. The Board of Deputies thought they should be distributed around the U.K. to find work. Some went to Dublin, Cork and Belfast," he said. The synagogue in Cork closed in 2016.
With 450 to 500 Jews in Ireland, North and South, by the turn of the 20th century, smaller Jewish communities, now extinct, existed in Limerick, Derry, Waterford, Drogheda and Carlow. Small synagogues were created in family homes.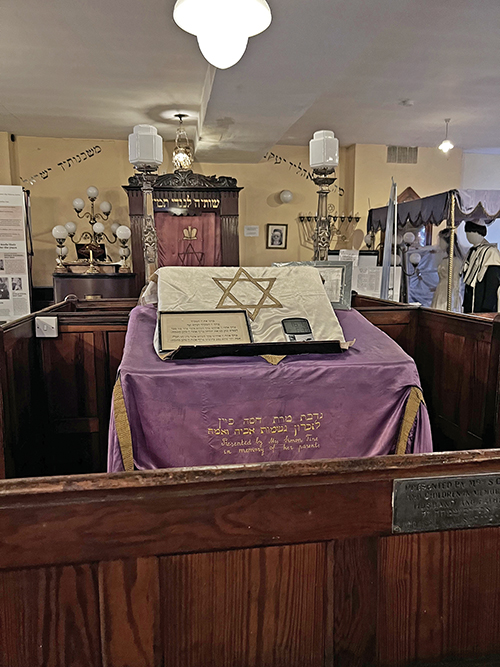 The population of Ireland was 8 million in the 1840s. Despite the Great Famine when the potato crop failed, 5 to 6 million Irish people and 450 Jews remained.
By 1900, the Jewish population had grown to 3,000. Not all were immigrants; some were born in Ireland. The numbers increased rapidly to 5,000-6,000 until after WWII.
With the establishment of the State of Israel in 1948, approximately 800 Irish Jews made aliyah, and Ireland's Jewish population has been declining since then.
Multinational Jewish people who recently migrated came to work for pharmaceutical companies, banks and tech firms. Google has employed around 200 Israelis, and with their partners and children, Alkin added, there is a small self-contained Jewish community of around 500.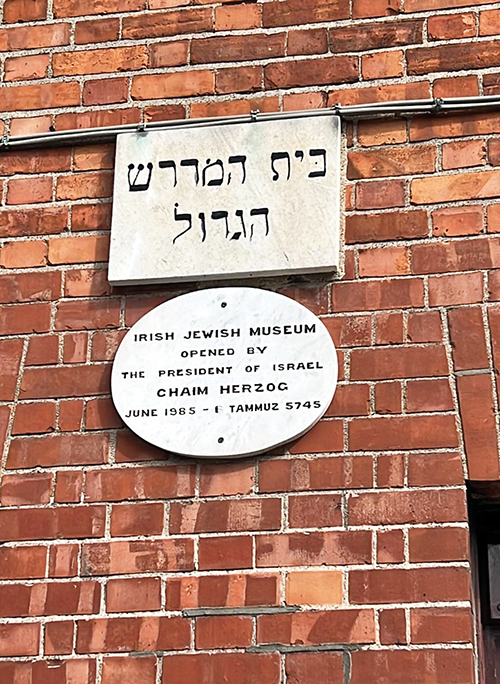 The Dublin Jewish Progressive Congregation, consisting of Liberal and Reform Jews, has approximately 120 families. Services are held on Friday nights, and once a month a religious leader visits from England.
Alkin said the Orthodox Dublin Hebrew Congregation (DHC) is preferred by frum Jews attending services seven days a week, including Shacharit and Mincha/Maariv every afternoon. The community has about 150 families, with extra Israelis who help make the minyan more viable. Although between rabbis this summer, a new young rabbi and rebbetzin are expected from London to help regenerate the community.
Between 1942 and the 1960s, the population in the area decreased significantly. "They had either gone to the suburbs, made aliyah, emigrated or passed away," Alkin said. The DHC remained empty until the 1980s.
While exhibiting memorabilia, DHC collaborated with the Jewish Historical Society in an effort to transform their display into a museum. The old synagogue went from one room in a house in 1905 to owning the entire house in 1916, added a second house, merging the two neighboring houses in 1939 with a seating capacity of 120 men and women.
The museum's main exhibit is currently housed in the second house, featuring the richly furnished former sanctuary. Although largely unchanged, they have added exhibits like a chuppah. The back of the former synagogue's first house displays Jewish lifecycle events, beautiful ark covers and Judaica. The museum also occasionally hosts lectures, book launches and art exhibitions.
Americans help sustain the all-volunteer museum.
Of the seven kosher butcher shops in Dublin in the 1950s, today none remain. Citing complications with Brexit and paperwork, the supermarket that stocked kosher products stopped carrying them. As a result, the DHC opened a shop in the back of their reception hall about four years ago.
According to Alkin, there are now two places in the community where one can purchase kosher goods. The community's rabbi retired and opened a Chabad center that includes a deli and a restaurant. However, shipping the food can be quite expensive. One volunteer revealed that his wife paid three times the amount for a box of matzah for Passover compared to what their daughter paid in London. Despite this, Alkin remains a part of the thriving community in Dublin.
A stone's throw away from the museum, in Dublin's Portobello section, is "Bretzel, a popular bakery in the Jewish community for well over 100 years," said Alkin. "Associated with the Kashruth association, Bretzel produces kosher bread. Their cakes are generally acceptable to Jews," he suggested, "but not to those who follow cholov Yisroel because they contain Irish butter."**
Throughout history, Jewish politicians have played a significant role in Irish politics. William Annyas made history in 1555 when he became the first Jewish mayor in Ireland, serving at Youghal in County Cork. Additionally, Robert Briscoe made remarkable contributions to Irish politics, serving as the first Jewish member of the Irish Dail and the first Jewish Lord Mayor of Dublin. He held the position of mayor twice, from 1956 to 1957 and 1961 to 1962.
After Briscoe's death, the "Robert Briscoe Award" was created to honor Jews who helped Ireland or Irish immigrants to the United States. Briscoe's son, Ben, succeeded him in the office.
Ben Briscoe and his father, Robert, were the only Jews to serve as Lord Mayor of Dublin. Ben held that office from 1988 to 1989 and was a member of the lower Parliamentary house from 1965 to 2002 as part of the Fianna Fáil party, Ireland's largest. Other Jewish Lord Mayors were Gerald Goldberg in 1977 in Cork and Otto Jaffe in 1899 in Belfast.
A knowledgeable guide from Love Irish Tours, Kieran Harten, suggested reading "I Was a Boy in Belsen," a book introduced by the Holocaust Education Trust Ireland (HETI), about Holocaust survivor Tomi Reichental. HETI created a school program called "Hearing a Survivor Speak," where Reichental shares his experiences with around 4,000 students each year.
* For more information, visit [email protected].
** For more information on keeping kosher in Ireland, please visit https://www.dublinhebrew.org/kosher-food.
---
Sharon Mark Cohen, MPA, believes everyone deserves a legacy. Follow her versatile Tuesday blog posts at sharonmarkcohen.com.