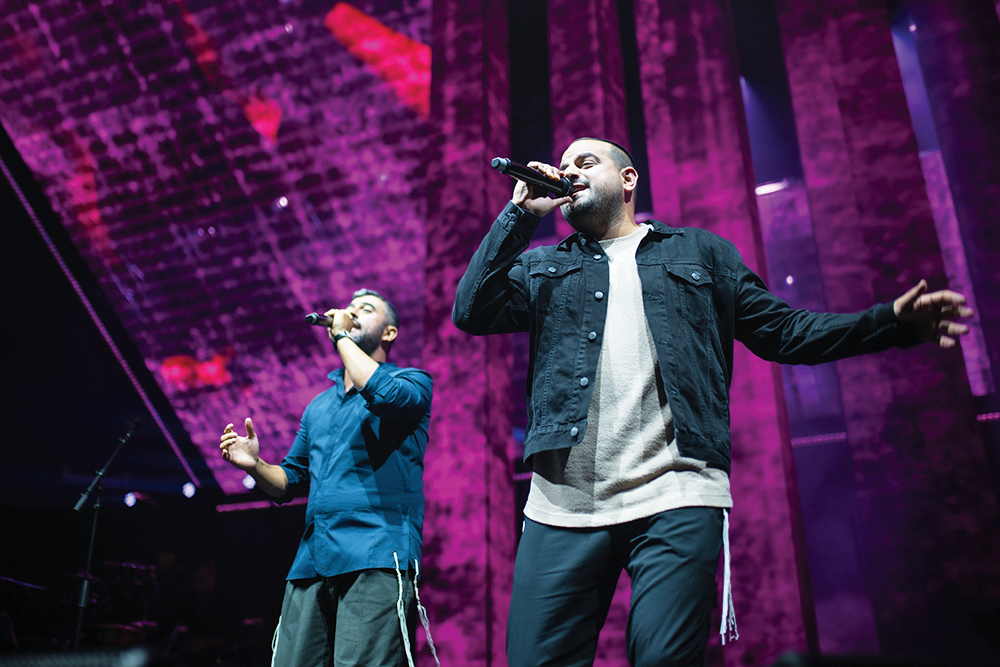 Ahead of Rosh Hashanah, Ishay Ribo's historic concert united Jews of all backgrounds for an emotional evening of unity and togetherness, and a heartfelt song featuring Avraham Fried, Amir Dadon and Akiva.
(Courtesy of Bnei Akiva) Ishay Ribo became the first Israeli artist and the first Orthodox Jew to headline a concert at New York's renowned Madison Square Garden arena on Sunday, September 3, in what became a historic evening of heartfelt songs that united thousands.
A packed Madison Square Garden arena waited with bated breath as Israeli singer Ishay Ribo ascended the colossal stage at New York City's premier entertainment venue on Sunday evening. Hours later, when his final song dissolved into thunderous applause, the electrified emotions coursing through the audience bore witness to an unforgettable evening of Jewish unity and inspiration.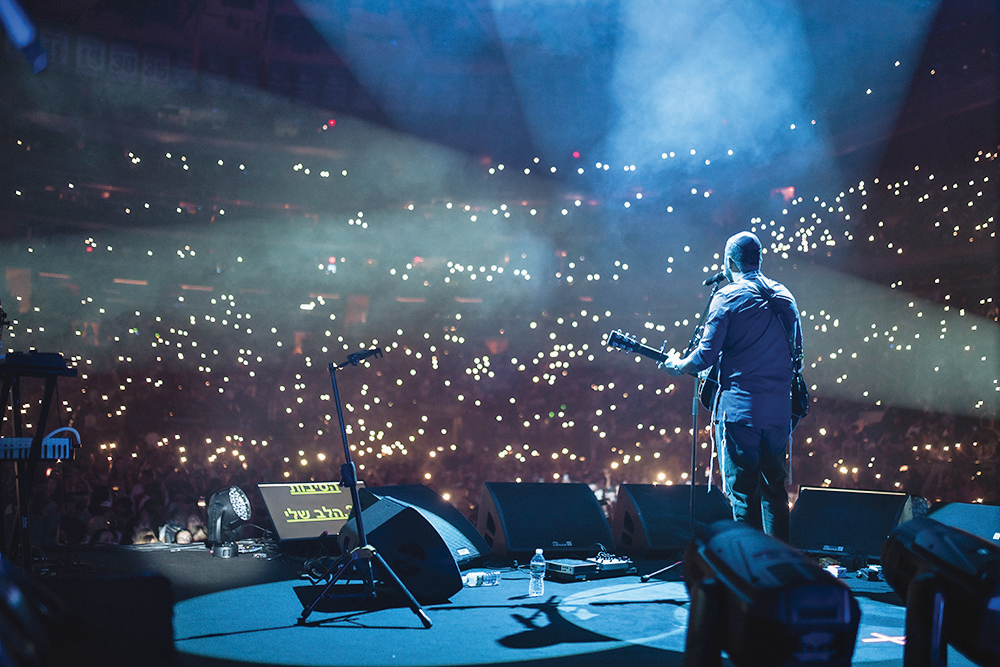 Coming just 12 days ahead of Rosh Hashanah, Ribo's performance immersed those present in the moving melodies of Elul. "We're bridging worlds tonight," Ribo said of the concert's theme. "These are songs I grew up on in the synagogue and in my parents' home; I never imagined a day when thousands would sing those songs here in Madison Square Garden."
Ribo's Madison Square Garden debut—partnered with Bnei Akiva of the United States and Canada—reflected the diversity and unity of today's Jewish world. Jews wearing jeans danced alongside those wearing black hats, and Chassidic, secular, Sephardic and Modern Orthodox Jews sang along to a heartfelt repertoire of traditional Mizrachi tunes, modern Israeli rock, Chassidic niggunim, and original pop songs.
Secular Israeli rock star Amir Dadon—performing in the United States for the first time—joined Ribo on stage for a stirring performance of Ribo's hit song Nafshi, and other classic hits, alongside Israeli popular star Akiva.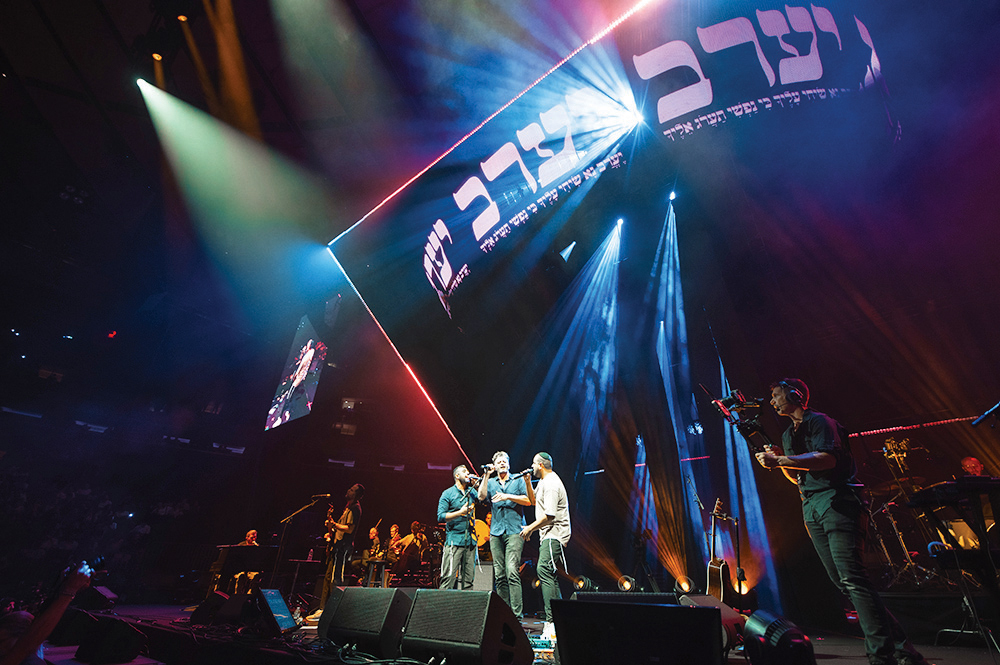 Midway through the concert, the music cut short. "I am honored by the presence of an artist who has been a personal inspiration and mentor," Ribo said. "I stand before him as a student before his teacher," he added before inviting Chassidic singer Avraham Fried to the stage. Surprised to find himself on the big screens, Fried made his way to the stage amidst uproarious cheering from the audience. United on stage, the two performed an emotional rendition of Avinu Malkeinu in honor of the concert's auspicious date: the birthday of the Baal Shem Tov and the Baal HaTanya on 18 Elul.
For all those present, the event's immense scale evoked powerful emotions. "A venue of this scale once seemed unachievable for Jewish music," Ribo said. "But the world is changing today. There are challenges, but as artists, we're here to bring light and create togetherness."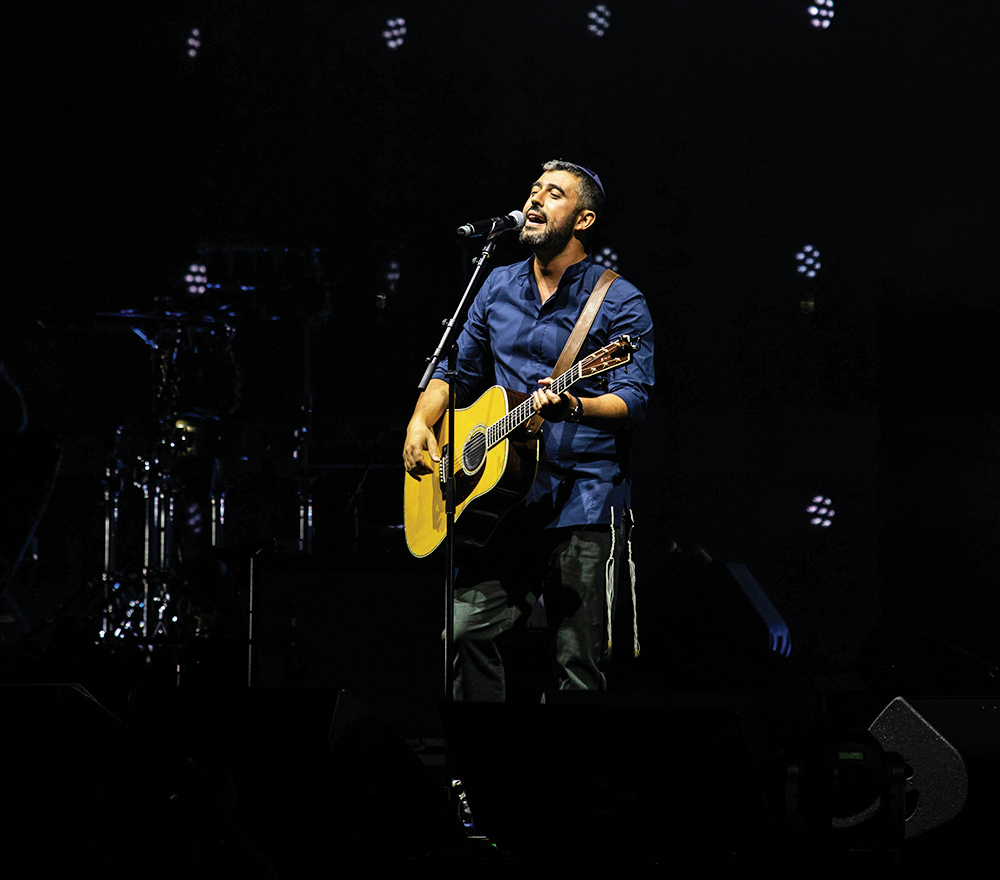 To view Bnei Akiva's extraordinary offer to concert-goers considering aliyah, including a year of free groceries and a concert with Ishay Ribo, visit bneiakiva.org/welcomehome