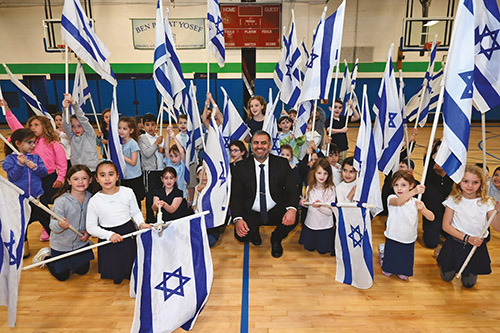 Minister of Aliyah and Absorption Ofir Sofer, who was in New York this week, met on Monday, April 17 in Manhattan with the director general of the Jewish Federation of New York, Eric Goldstein. The Jewish Federation of New York is the world's largest federation and the main philanthropic organization of the Jewish community in New York.
Minister Ofir Sofer said: "The contribution of the Federation is significant for Jews around the world and the State of Israel in particular. I told Eric how much I appreciate the important contribution of American Jews to the State of Israel. I also spoke with Eric about the concerns that some American Jews have at this time. I told him that as someone who has led a discourse of unity over the past year, I believe in friendship, dialogue, and communication with Jews around the world."
Earlier on Monday, Minister Sofer visited Baruch College, where he spoke with Jewish students about their attitude towards the State of Israel and the possibility of them making aliyah one day. Minister Sofer also visited the offices of the Jewish Agency in New York, where he met the head of the delegation, Neta Katz, from whom he received an overview of the Agency's activities in North America.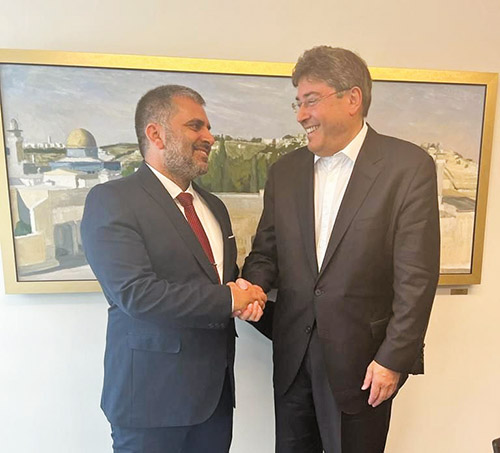 In addition, Minister Sofer visited Yeshiva University where he toured the campus and met with the rosh yeshiva, Rabbi Meir Goldvicht, and the president of the University, Rabbi Dr. Ari Berman.
Minister Sofer said after the visit: "Yeshiva University is a historic institution, many of whose students are rabbis and leaders of world Jewry. Thousands of students study at the yeshiva and it is considered one of the best universities in the United States. A substantial number of YU graduates have made aliyah, and I see their integration in Israel as an important goal of mine."
On the eve of Yom HaShoah, Sofer participated in a ceremony in Manhattan at the Manhattan Jewish Experience, an organization that works to connect young people to the State of Israel and their Jewish identity.
Minister Sofer participated in a ceremony at Ben Porat Yosef Yeshiva in New Jersey, in honor of Holocaust Remembrance Day, where he addressed the students saying, "About eight decades after the Holocaust, we see an increase in antisemitism, on campuses, in the streets and in the public space. We see terrorist attacks and hate crimes against Jews, in Israel and around the world. We must speak, educate and act against antisemitism everywhere, in all its forms. This is our duty, both to the survivors and to our children."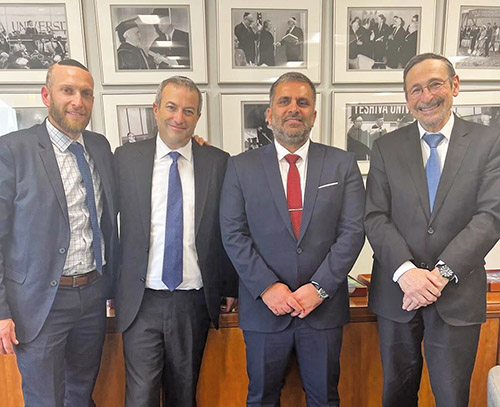 Members of the Nefesh B'Nefesh aliyah organization accompanied Minister Sofer on his first trip to the United States. Minister Ofir Sofer looks forward to enhancing the relationship between Israel and American Jewry in order to encourage aliyah to the Jewish homeland. This trip is the first of many and Sofer is excited about the future of aliyah and integration from North America.
By Jewish Link Staff