Healthcare professional and long-time public school parent James Wolff is no stranger to the Teaneck school system. The father of three, a public school graduate himself, has witnessed the triumphs and failures of Teaneck schools for the past several years and is now ready to step up and make positive changes for the community as he bids for a seat on the Teaneck Board of Education.
"Two of my children currently attend Teaneck public schools, each with an IEP," Wolff shared with The Jewish Link. "Things were fine until the COVID pandemic hit, and then things really got rough, especially for the special education students. The schools have certainly changed."
Wolff explained that the switch to remote learning took a serious toll on his own children and for many children in Teaneck schools. He was stunned by the BOE's decision in November of 2020 to continue with remote learning, which he described as "extreme," since there was no consideration for the different types of students who might be impacted negatively by the lack of classroom learning.
"After three years of witnessing the politicization of Teaneck schools, I thought that it might be time to put in my bid for a seat on the BOE," Wolff said. "I've worked a lot behind the scenes on helping the district, whether as a parent or by working with previous BOE candidates, but we need to recognize the mistakes that have been made and come up with a plan on where to go from here."
One other major issue Wolff has noticed as a parent is excessive bullying in schools, which led one of his children to become avoidant and interfered with his ability to learn properly. "It really wasn't handled well, and we need to fix that. I know that I have a more even-handed approach and can deal with these things head on."
This personal experience has become a big piece of Wolff's agenda for the Teaneck BOE—more parental engagement. "My running mates and I are really motivated to hear feedback from parents about what the board can do, and to create more transparency within the community," Wolff shared, referring to his common approach with David Gruber and Dr. Gerald Kirshenbaum. "We hope that everyone should be able to come together and do what's best for the kids."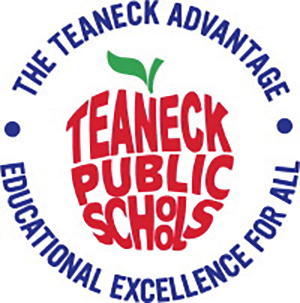 Beyond hearing from the parents, Wolff is eager to hear from the students as well, noting that the BOE would benefit greatly from understanding their experiences. "My two boys have told me that no one ever asks the students what they need," he explained. "If there's a way to actually find out what the students' concerns are, it could really make a difference."
Wolff emphasized that having this parental perspective on Teaneck schools really differentiates his candidacy, especially as someone from the Orthodox Jewish community. "My running mates have extensive experience in both budgetary allocation and educational planning but there are many skeptics who question our personal investment in the public school system … and they're surprised to learn that I myself am a public school parent with an interest in the schools' performance. It's very important to me."
When asked what he would start with if elected, Wolff answered that he wants to investigate the allocation of a significant source of funding—$8.2 million in COVID relief that was given to the Teaneck school district. "What exactly was it used for?" Wolff pondered. "My running mates and I are all focused on evaluating the budget and creating a plan to use funds more efficiently, specifically for programs that would benefit the students. Not using these funds properly will harm Teaneck's students in the long run."
Finally, Wolff noted that as a CSEA union member, he is not only interested in the feedback of parents and students but is also dedicated to the teachers and staff of Teaneck schools. "I just want people to know that I am committed to a strong and supportive school environment for everyone. I really want students to reach their full potential and I will do that in every way I can."
---
Channa Fischer is the digital editor of The Jewish Link and is the resident 20-something in the office. She resides in Washington Heights.