Schools may be closed over the summer, but even on a Sunday in July, day school leaders are busy at work. On July 23, more than 40 day school leaders—professionals and volunteers representing 10 area schools—came together at Jewish Federation of Northern New Jersey to learn about building endowments for Northern New Jersey day schools.
The day included both skills training and inspiration. Federation, in partnership with Prizmah: Center for Day Schools, brought together consultants, philanthropists and thought leaders. Prizmah CEO Paul Bernstein welcomed the group by sharing that many communities across North America have been successful in building endowments as a powerful investment in Jewish education and continuity.
Jill Goldenberg, founder and CEO of Goldenberg Solutions Group, and previously executive director of Partnership for Excellence in Jewish Education (PEJE), invited the group to consider what endowments are and why they are useful. The group shared their knowledge and perspectives. Unlike regular funds that are typically spent to meet operating expenses, an endowment is invested to generate ongoing returns while maintaining the initial contribution. It is held separately from other assets and adheres to special legal requirements. It is a way to generate additional and predictable revenue over time.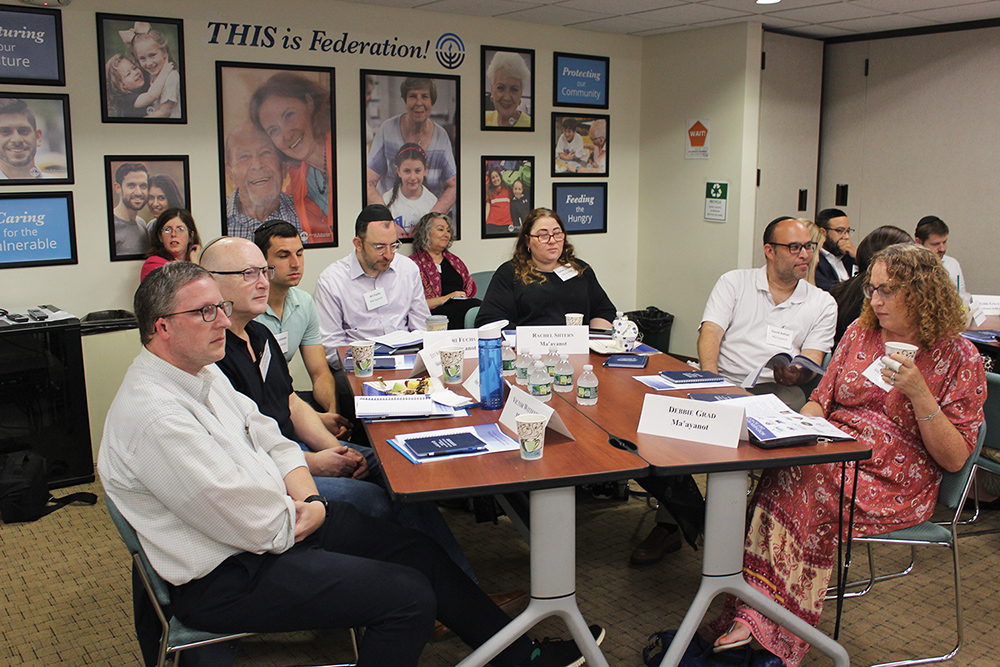 "Creating a sizable endowment for Jewish education in our NNJ community would be so impactful and a potential game changer in the real concerns related to the high cost of Jewish life in our area," said Lee Lasher, immediate past Federation president and current chair of its endowment. "Jewish education is the catalyst for Jewish identity, and we must ensure it is not a financial burden on young families in our community. I believe the community is hungry for this and will be better if we can make it happen."
How did the day come about? Many local schools had reached out to Jewish Federation, seeking guidance about building endowments. Recognizing a communal need, Federation sought to bring the schools together to collaborate and learn together, understand best practices, and consider ways that the community can address long-term sustainability, affordability and excellence in our already-thriving schools.
"Prizmah was the natural partner for this endeavor," said Robin Rochlin, managing director of Federation's endowment. "They bring the expertise, experience, trust and national perspective on best practices. The fact that Elissa Maier, Prizmah's chief operating officer and main coordinator for the day, is a Bergen resident, past day school president and Federation endowment leader with years working in the national Federation movement, makes her a particularly informed and dedicated leader in this work. We are fortunate to be working with Elissa and Dan Perla, Prizmah's senior director of school services, to advance this work in northern New Jersey."
"It was truly remarkable to see so many of those participants in the same room, working together toward their individual and community goals," said Beth Berman Wechsler, Federation endowment vice chair.
One program participant shared, "We found it truly valuable to have this conversation with our lay leaders. We are at the very beginning phases of thinking about endowment, and this was a great introductory seminar."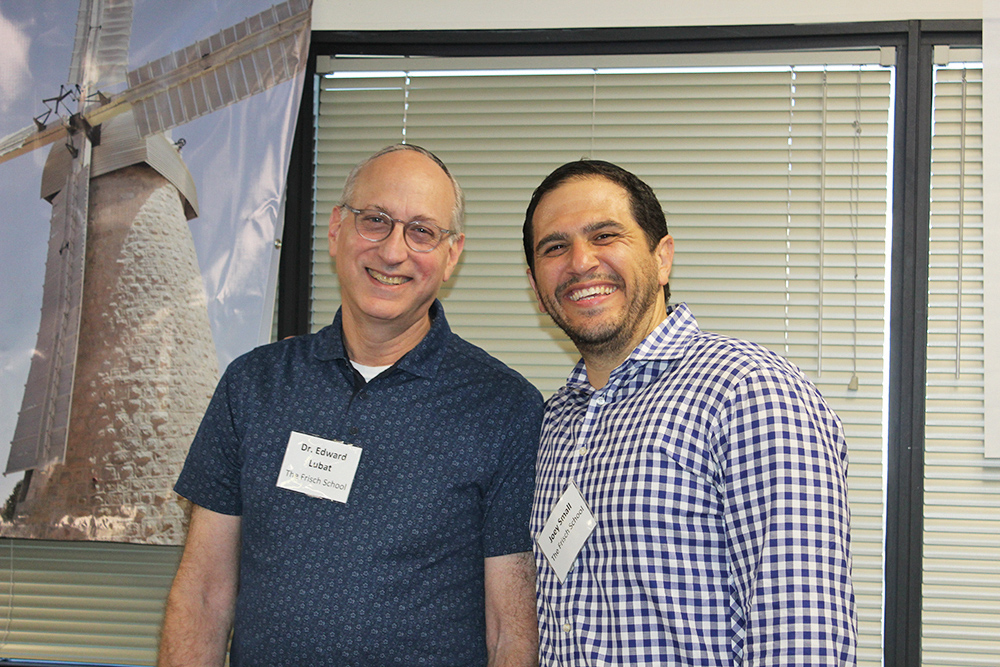 The day of training was the launch of a year-long training institute that will take deeper dives into topics the schools select.
The cost of the training is being underwritten by Federation endowment funds earmarked for Jewish education. Rochlin thanked these funders for having forethought and commitment to Jewish continuity when they established these endowments years ago. She acknowledged that this is the core purpose and beauty of endowments—individual donors who see a need and provide resources that will bear fruit even beyond their lifetimes.
Indeed, Goldenberg couldn't help but invoke the Talmudic story of Choni HaMe'agel: "One day Choni was journeying on the road and he saw a man planting a carob tree. He asked: 'How long does it take [for this tree] to bear fruit?' The man replied: 'Seventy years.' Choni then further asked him: 'Are you certain that you will live another 70 years?' The man replied: 'I found [already grown] carob trees in the world; as my forefathers planted those for me, so I too plant these for my children.'"