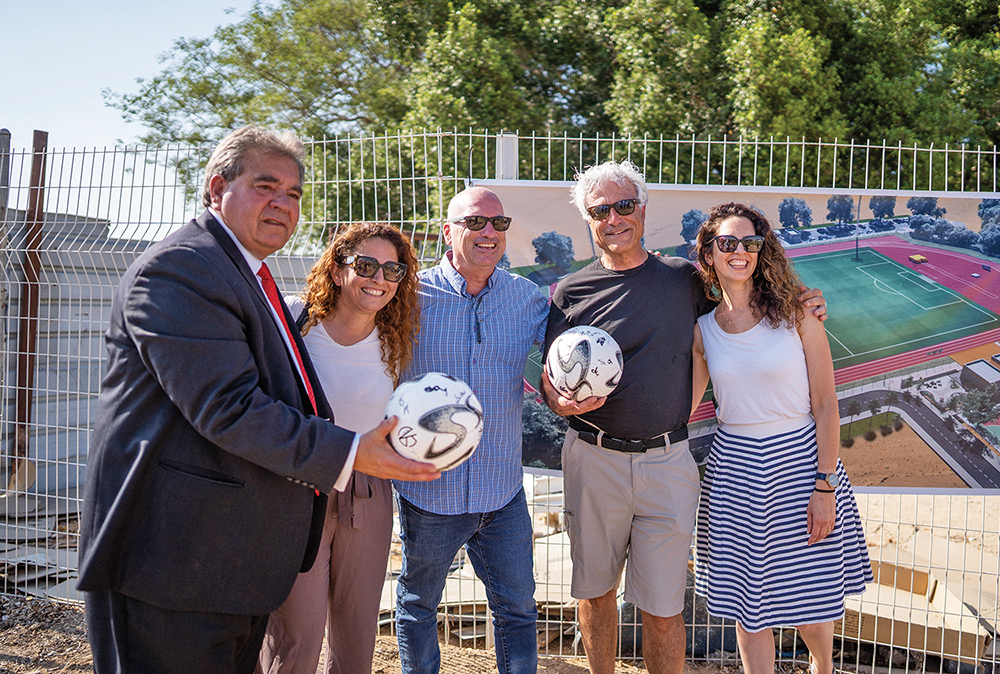 From judo to gymnastics, sailing to soccer, Israel continues to punch above its weight in the global sporting arena. And now, thanks to a significant philanthropic investment in Israel's south, future generations of Israeli athletes will be inspired to go for gold.
This summer, a groundbreaking ceremony was held for the new Sha'ar HaNegev Regional Athletic Center in the Gaza Envelope, located an hour's drive south from Tel Aviv. Supported by Jewish National Fund-USA, this ambitious project will create new opportunities in the region in line with the organization's vision to create a high-quality of life in the Gaza Envelope and surrounding areas with education, employment and recreational opportunities to rival Israel's crowded central region.
Heading the fundraising efforts is Kendall Park, New Jersey engineer Mitch Frumkin. As a member of Jewish National Fund-USA's Gaza Envelope Task Force, he enthusiastically rolled out plans for the $3 million center, which will dramatically improve and expand upon an existing facility. The sports complex will include stadium seating, a new entranceway, a state-of-the-art running track with electronic measuring equipment, an accessible parking lot, bathrooms, jump pits, and more. The existing dry grass on the field will be replaced with climate-appropriate artificial turf, and shade will be provided against the desert sun.
The center's proximity to the Gaza border also requires extra safety features, and plans also include a fortified classroom shelter and an additional bomb shelter.
If all goes according to plan, the center is set to open in 2024.
Frumkin points out, however, that this is "more than just an athletic center." It will be a place to run community activities, local and regional sporting events, communal picnics, concerts and fairs.
"Where I grew up—and I'm sure it's like that across most places in the U.S.—the grassy track area in the neighborhood was where everyone hung out," he said. "It was the heart and soul of the community."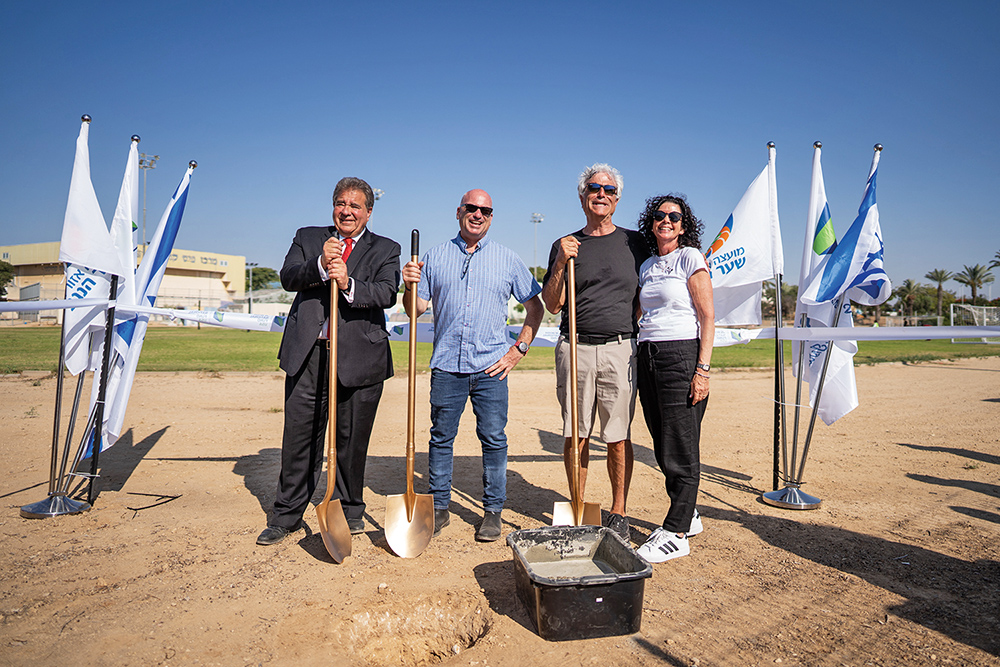 As the leader of the fundraising efforts, Frumkin shared what drew him to the initiative, explaining, "I liked the idea of creating something that was used 95% of the time by the community, as opposed to a bomb shelter which is used 5% of the time. Both are equally as important, but I consider the Sha'ar HaNegev Athletic Center one giant resilience center serving the entire community."
Everyone who attended the groundbreaking ceremony, including Jewish National Fund-USA CEO Russell F. Robinson, was moved by the experience, said Celine Leeds, JNF-USA executive director, Central New Jersey. "We held the ceremony to not only pledge our financial support to set up this beautiful new center, but it was also our way to tell the incredible, brave people of the Gaza Envelope communities: 'We're here and we've got your back. You're not alone.'"
With a wide range of giving opportunities, from locker rooms to lighting, and from stadium seating to shelters and a recognition wall, Leeds emphasized that there is a way for anybody to get involved and support its development.
"I have no doubt that building such an incredible center for the community will play a big part in Jewish National Fund-USA's work to revitalize Southern Israel by bringing people to the Negev," she added. "We are definitely helping the barren desert bloom again with new communities. And the great thing? Everyone can do their bit."
For more information or to get involved, please contact Lior Zommer at [email protected] or 212.879.9300 x502 or Adam Tennen at [email protected] or 301.589.8565 x842