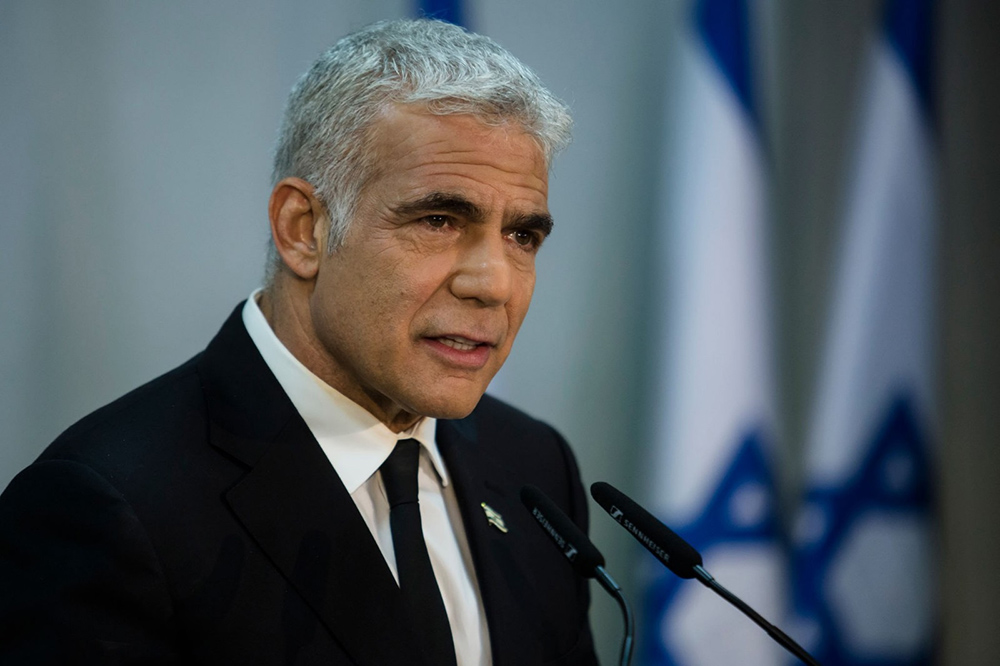 Israeli opposition leader Yair Lapid of the Yesh Atid Party will travel to the United States next week for high-level meetings in Washington, his office said on Tuesday.
Lapid is to meet with senior officials at the White House and the State Department as well as members of Congress.
During the meetings, U.S. officials intend to bring up the normalization process with Saudi Arabia. Riyadh has requested American help for a Saudi civilian nuclear program in exchange for ties with Israel, a demand that Lapid has publicly opposed.
"I am very much in favor of a normalization agreement with Saudi Arabia," he said during a TV interview earlier this month, before adding, "But not at the expense of uranium enrichment that would endanger Israel's security."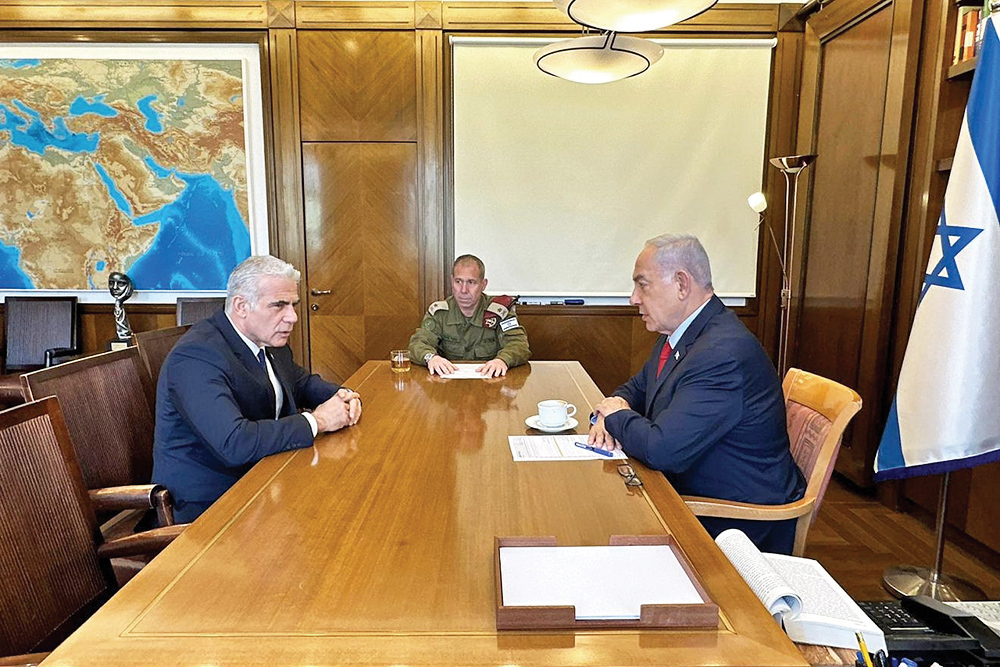 Lapid's planned visit comes as Israeli Prime Minister Benjamin Netanyahu has been snubbed, so far denied a traditional White House visit. On July 17, more than six months after Netanyahu returned to the Prime Minister's Office in Jerusalem, U.S. President Joe Biden invited Netanyahu for a meeting "somewhere in the United States" at some time "later this year."
It is still unclear whether the long-expected meeting will take place at the White House.
Netanyahu is expected to fly to New York for the U.N. General Assembly general debate next month, during which he may meet with Biden in the city, although neither side has confirmed details.
"The details are going to be worked out by the different teams," White House press secretary Karine Jean-Pierre told journalists last month. "But they have committed to meeting and seeing each other."