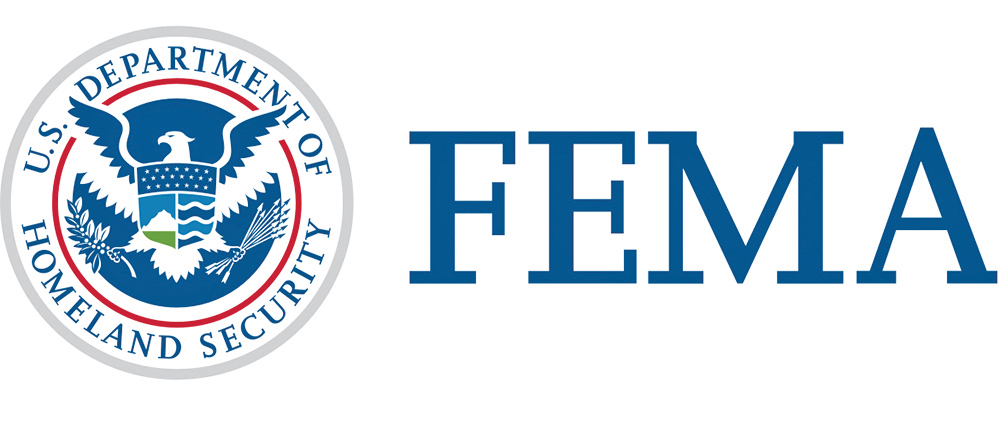 The announcement on October 26 that President Joe Biden has asked Congress for an emergency supplemental allocation of $200 million dollars for the Nonprofit Security Grant Program (NSGP) was greeted with enthusiasm by elected officials and communal leaders.
"Since the heinous terrorist attack on Israel, there has been an explosion of hate, antisemitism, violence and intimidation across the country," said Congressman Josh Gottheimer (D-NJ, 5th District) to The Jewish Link. "As the only Jewish member of the New Jersey congressional delegation, I'm full of grief, anger and disgust. The president is right, we need to increase federal investments to ensure Jersey houses of worship and parochial schools are safe."
"In light of Hamas' terrorist attack on Israel, I support the additional $200 million to keep Americans safe when they gather for services in houses of worship," said Congressman Frank Pallone (D-NJ, 6th District) to The Jewish Link. "The United States was founded on the principles of freedom and equality for all, which is why we must protect our constituents from religious violence and other acts of terrorism that have proliferated in recent years, whether they are at home, work, or in their community."
"We must respond to the disturbing rise in antisemitism and threats to our religious communities," said US Senator Cory Booker in a statement to The Jewish Link. "On October 9, I called for an increase in funding for the Nonprofit Security Grant Program to ensure the safety and security of houses of worship and nonprofits that face increased risk of violence."
"I welcome President Biden's request for an additional $200 million for the program, and I urge my colleagues in Congress to deliver these resources. I know how vital these security grants are from years of partnering with synagogues, mosques, churches, religious-affiliated groups and nonprofits throughout New Jersey to bring home this funding and safeguard our communities against hate-filled attacks."
"I welcome President Biden's call to provide $200 million for the Nonprofit Security Grant Program to safeguard our sacred places of worship right now," said Congressman Bill Pascrell, Jr. (D-NJ, 9th District) in a press release. "As a longtime supporter of the program, I proudly pushed for this announcement and will fight to ensure the president's ask becomes law. Synagogues, mosques, churches and community centers across the country must have access to these vital resources to protect themselves from possible terrorist attacks and assorted violence. The NSGP program upholds the values of unity and freedom that define our great nation. The president has correctly listened to these calls and we in Congress must support this funding to help ensure Americans, no matter their faith, can practice that faith safely and with peace of mind."
"I thank President Biden and Congressman Pascrell for their incredible support at a very difficult time," said Jason Shames, CEO of the Jewish Federation of Northern New Jersey to The Jewish Link. "Unfortunately, this emergency funding is needed because antisemitism and pro-Palestinian attacks on Jews have become normalized."
"We welcome the administration's call for increased funding for the Jewish community," said Dov Ben-Shimon, executive vice president and CEO of the Jewish Federation of Greater MetroWest, NJ, to The Jewish Link. "This is a time when many in our Jewish community are feeling worried and afraid. The forthright request of the appropriation by the administration is reassuring and we anticipate significant action to make sure our synagogues and agencies will continue to get the protection they need."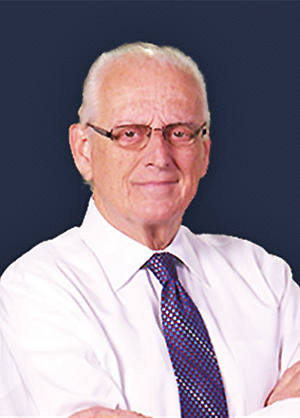 "Since October 7, Jewish communities are in a state of elevated readiness. We have already been forced to increase security measures—and expenditures," said Susan Antman, executive director of the Jewish Federation in the Heart of New Jersey. "Nonprofit Security Grant funding, coupled with preparedness, vigilance and training; partnerships with law enforcement; and infrastructure, such as the Community Leaders' Alert system, among other measures—all part of Jewish Federation's Security Initiatives—go hand in hand to address the need for greater safety and security of Jewish institutions and Jewish life."
"Jewish Federation in the Heart of New Jersey applauded President Biden's request to bolster Nonprofit Security Grant Program (NSGP) funding and in last Friday's weekly e-news, we provided an action alert for community members in Monmouth and Greater Middlesex counties to urge Congress to pass the Supplemental Budget Request aimed at further strengthening our community's capacity to protect itself at this challenging time."
Nathan Diament, Orthodox Union executive director for public policy, said in a press release: "We appreciate the President's unwavering commitment to Israel's right to self-defense. And we applaud his clear statements repudiating antisemitism and his efforts to secure Jewish communities in the United States. The $200 million boost to the NSGP proposed by the President will tangibly help Jewish schools and synagogues secure their premises during this tumultuous time of increased antisemitic threats."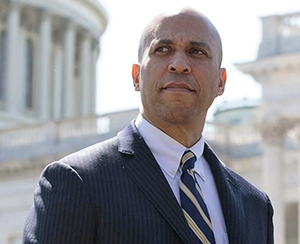 Rabbi Moshe Hauer, Orthodox Union Executive Vice President, said in the same release: "Throughout history, Jewish people were rarely supported by national leaders in their plight against antisemitism. President Biden's steadfast support of Israel and Jewish Americans shows how far we have come as a society."
Another encouraging development on the federal level was the unanimous passage by the United States Senate on October 26 of a bipartisan resolution denouncing
antisemitism on college campuses and calling on university leaders and faculty to speak up in opposition to antisemitism on their campuses. The resolution was cosponsored by U.S. Senators Jacky Rosen (D-NV), Marsha Blackburn (R-TN), James Lankford (R-OK) and Chris Van Hollen (D-MD).
The resolution states: "In the aftermath of the terrorist attack on Israel by Hamas on October 7, 2023, there has been a rise in incidents of antisemitism, including hate speech and intimidation, on college campuses and universities in the United States, creating an atmosphere of fear for Jewish students and faculty. Acts of hate, discrimination, and violence based on religion or ethnicity have no place at institutions that exist to further education and understanding between diverse student bodies."
And on October 25, in the first vote after electing Speaker Mike Johnson, the U.S. House of Representatives passed a resolution condemning the deadly attack on Israel by Hamas, by a vote of 412 to 10, with 6 members voting present.
Congressman Mike Kelly (R-PA; 16th District), a cosponsor of the resolution, stated in a press release: "Let's be clear: the United States must stand with Israel. Our strongest ally in the Middle East is under attack by Hamas terrorists. I condemn these senseless and unprecedented attacks. This vote shows the U.S. House of Representatives supports Israel's right to protect and defend itself and its people in this war."
---
Harry Glazer is the Middlesex County editor of The Jewish Link. He can be reached at [email protected].