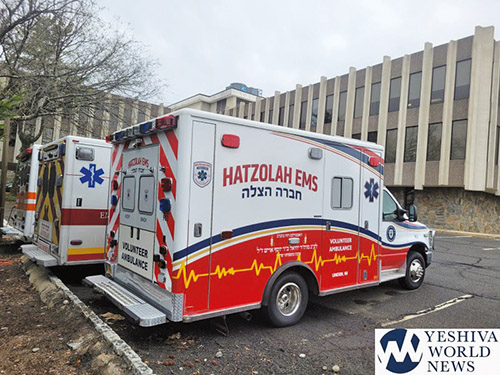 (Yeshiva World News) As the Jewish community of Linden grows by leaps and bounds, Hatzolah has acquired its third ambulance to service the needs of the community.
The ambulance was donated by the Ausch family and went into service just after Pesach. Hatzolah of Linden has approximately 20 volunteers, with calls to its emergency line increasing each month as the kehilla continues to see expansive growth.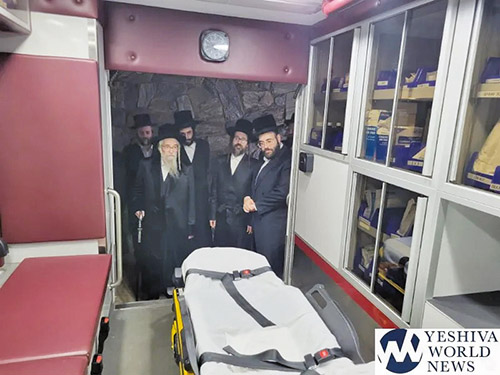 A "Lechayim Tish" in celebration of the new ambulance going into service was held in the presence of the Kossoner Rebbe, as well as other local rabbonim, and was attended by the leadership of Linden Hatzolah.
The broader regional kehilla, which started in Linden, has since expanded to Roselle Park, Cranford, Clark, Winfield, Rahway and beyond. Approximately 500 families are already living there, with hundreds of additional homes under contract to be purchased. The community has more than a dozen shuls, with additional ones expected soon as the community grows out of the existing ones.
Linden's growth has been largely attributed to the sky-high prices of homes and apartments in Borough Park and Williamsburg, with numerous Chasidish families choosing to move to Linden, which has far more affordable housing, as well as a generally more relaxed city environment.