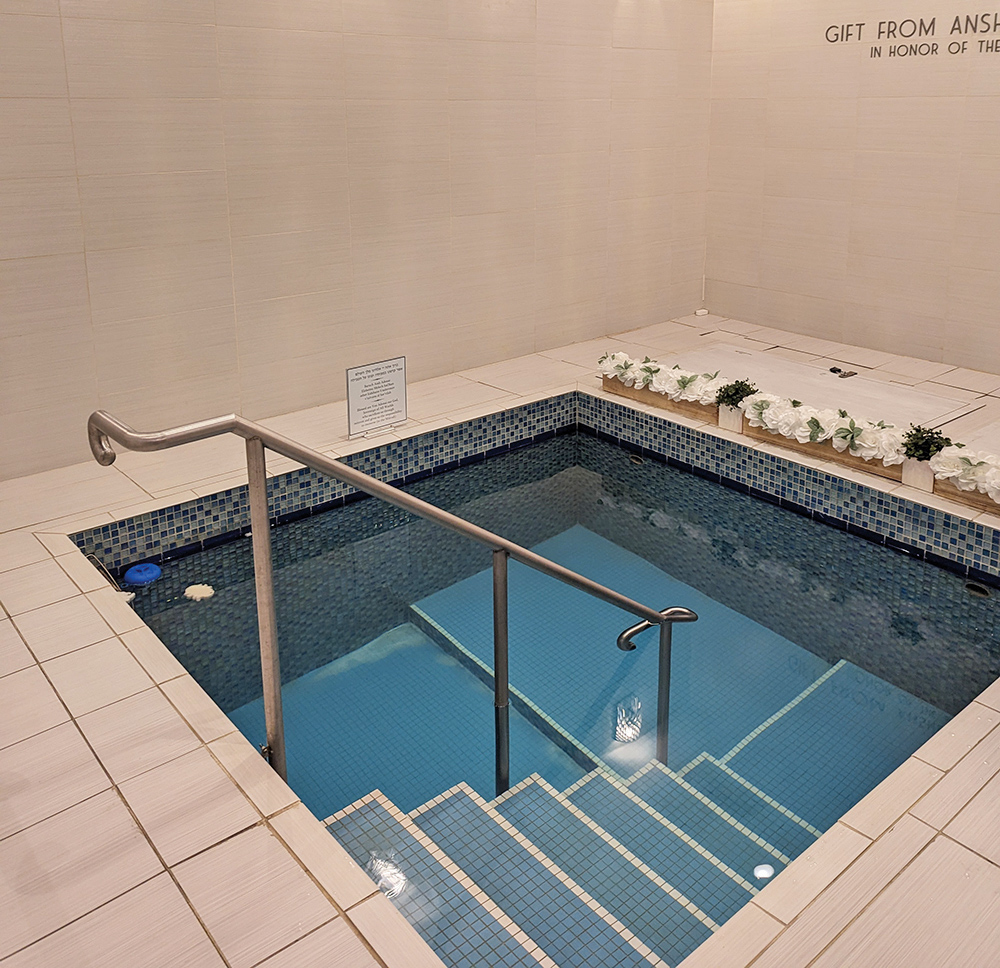 One of the surest signs of a resurgence of observant Jewish life in a community is increased use of the community mikvah. This key indicator tells an observer not only that there are more young families in the area but also that those families, and especially the wives, are serious about their yiddishkeit.
The women of the frum community that is blossoming around Congregation Anshe Chesed in Linden have seen such a rise in mikvah use, which is truly a blessing. Yet that blessing also comes with a responsibility to effectively manage the mikvah and ensure that it is well maintained and inviting for years to come. As Rebbetzin Emma Katz pointed out, "The mikvah was built less than 10 years ago to accommodate 100 families, and now it serves a community of close to 700 families."
In that spirit, a committee of volunteers at Congregation Anshe Chesed has organized a dessert reception, featuring a shiur on "Restoring Relationships" by renowned Israeli Mizrachi speaker Rabbanit Shani Taragin, on Wednesday, August 2, starting at 8 p.m. at the synagogue. Costs for the women-only Tu B'Av and tevillah event (including one raffle ticket) are $18 per person to pre-register and $25 per person at the door; all proceeds benefit the Ziga Roshanski Mikvah of Linden, based at the shul. The raffle prizes come mostly from local Linden businesses, a demonstration of their appreciation of the role of the mikvah in the community.

The Ziga Roshanski Mikvah at Anshe Chesed was completed in 2015, following more than a decade of planning, fundraising and construction, all under the leadership of the prior rabbi and rebbetzin of the shul, Rabbi Joshua and Naava Hess. Since then, the mikvah has become widely recognized as an essential pillar of the community.
Interviews for this story reveal that members and friends of the shul are quite passionate about their mikvah.
Rebbetzin Katz told The Jewish Link: "The Ziga Roshanski Mikvah at Anshe Chesed is an invaluable resource to the Jewish community in Linden and the surrounding neighborhoods. We provide local women with beautiful facilities, and a sense of privacy and comfort. Mikvah is a mitzvah that is not easy for everyone, and at our mikvah we try to give women the best experience possible. Without a local mikvah, there is no way that our community could have grown to what it is today!
"I think that it is so beautiful that the women of the shul have spearheaded this initiative to raise funds and bring women together at an event dedicated to our mikvah," the rebbetzin continued. "People view Anshe Chesed as their second home, and show a tremendous amount of dedication to the shul, and the mikvah is an extension of that. We are so appreciative of all the women who volunteer for the mikvah daily and weekly, and are especially grateful to the women leading this campaign."
Shul member Leah Lipetz, who has lived in Linden with her family for about 10 years and serves as a mikvah attendant, commented: "It's such an honor to be able to assist women with this important mitzvah. We work very hard to ensure that our mikvah is a comforting and clean place, and that we are respectful of the many different traditions practiced by our patrons. The mitzvah of taharas hamishpacha can be very sensitive, and we pride ourselves on ensuring that the mikvah is a pleasant and safe environment."
Rebecca Falk, a healthcare lawyer by day who moved to Linden a year and a half ago with her family, serves as the chair of the public relations and social media committee at Anshe Chesed. She stated about the August 2 event: "My personal goal for the fundraiser is that it will connect women from all over Union County and surrounding neighborhoods, something I feel is necessary for our community."
Leah Kaufman, who moved with her family to Linden a year ago and is an attendant at the mikveh, commented: "A few months into living here Rebbetzin Katz asked me if I was interested in being a mikvah attendant and I happily said yes. The Ziga Roshanski Mikvah is not only beautiful, it's a place where you feel at peace. It enables you to feel your best and holiest when you enter it.
"Thank God our community is growing and the mikvah is used more than it has ever been," Kaufman continued "It is not only used by women in Linden. There are many women from surrounding towns who come to the mikvah here. It is therefore so important to show your support … to maintain its upkeep. One of our main goals for this event is that we want each woman that participates to leave with a feeling of spirituality, feeling uplifted and a strong sense of pride for showing support for the Ziga Roshanski Mikvah. We are grateful that we have the privilege of hearing Rabbanit Taragin speak. This is truly going to be an incredible and meaningful event."
Mark Roshanski, who oversaw construction of the mikvah in 2015 and dedicated it in honor of his late father, said: "The mikvah project has been to date my greatest professional accomplishment because it truly was labor of love. My father was a proud member of the Anshe Chesed congregation and would be thrilled knowing that the mikvah provides the shul an opportunity for growth and outreach to other local Jewish residents. My father, who himself built a mikvah in his youth, once explained to me that it is one of the most vital structures for Jewish people and is even more important than a house of worship. It is quite fitting that it was named after the man who was most influential in my own life."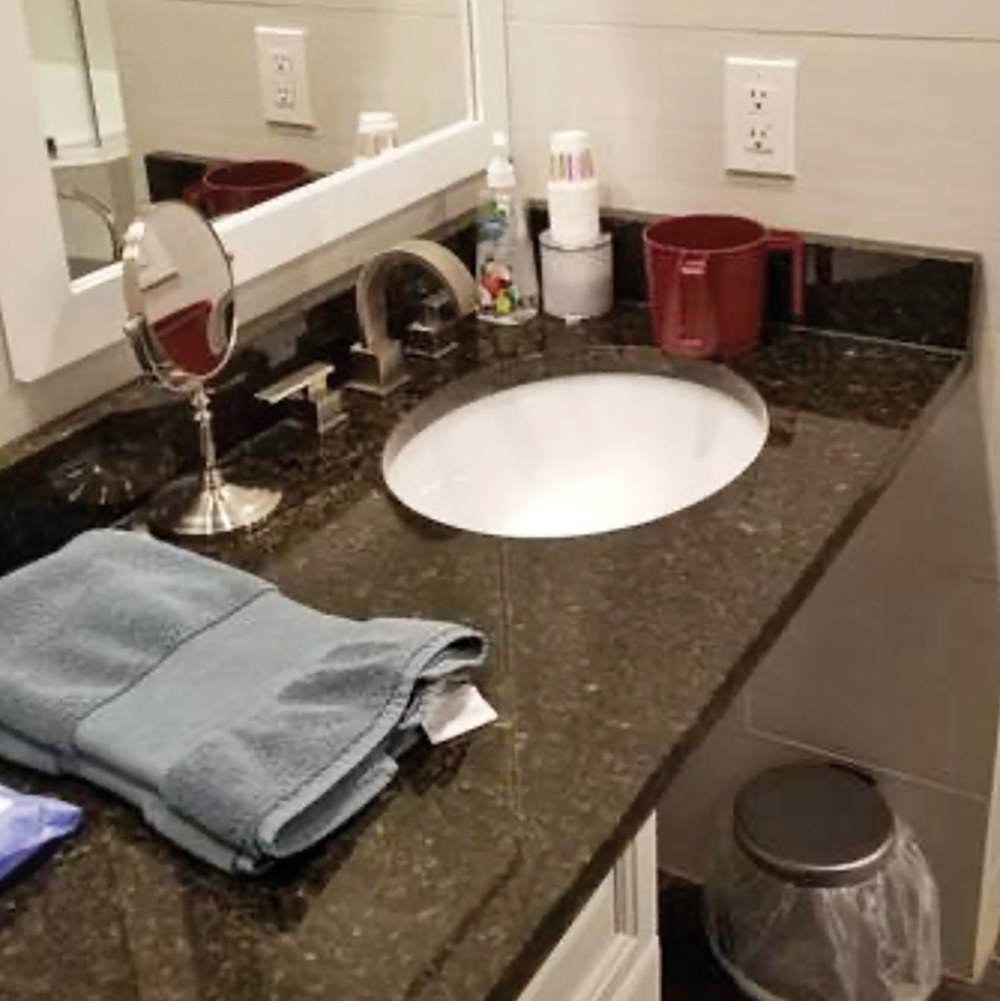 For more information on the women's Tu B'Av and tevillah event at Congregation Anshe Chesed, please see: https://tinyurl.com/MikvahFundraiser
---
Harry Glazer is the Middlesex county editor of The Jewish Link. He is a big fan of the flourishing observant Jewish life in Linden. He can be reached at [email protected]