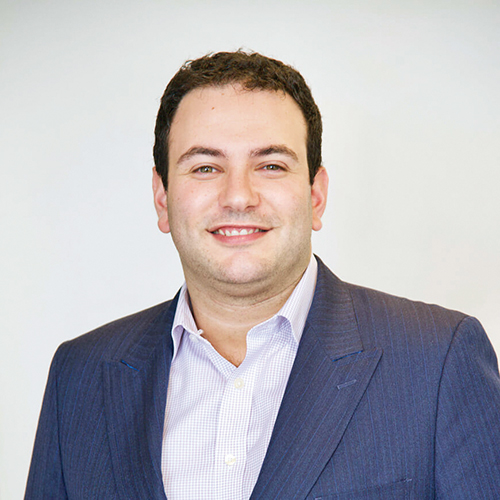 Jordan Teigman
You're a professional who is thinking seriously about making long-term financial strategies to build a firm foundation for your family's future and your legacy. Definitely a good thing.
How do you identify the right financial professional to guide you through this process?
You'd want someone affiliated with a firm with a solid track record. You'd want someone who understands, deeply, the challenges and imperatives of observant Jewish life. And you'd want someone who is passionate about the ethics and best practices of financial management.
Enter Jordan Teigman, an associate with the Tempus Financial Group in New York.
The Tempus Financial Group was founded seven years ago by two senior financial advisors at the Strategies for Wealth financial advisement firm, a New York City-based firm with a nearly 85-year history of successfully guiding clients to secure their financial futures. Strategies for Wealth has offices in Massachusetts; Rhode Island; New York City; Rye, New York; and Jericho, New York.
Daniel Paikin and Craig Katz formed the Tempus Financial Group with two associates and a director of operations; Tempus has since grown to a team of 16 professionals. The company uses a team approach to maximize the financial resources of their clients and focus their efforts on four areas of support—cash-flow protection, personal planning, business planning and estate and tax strategies. Their associates consider many factors in their advisement, from the different types of insurance to each person's "living balance sheet," from exit planning to pension design, from charitable giving strategies to will and trust design and more.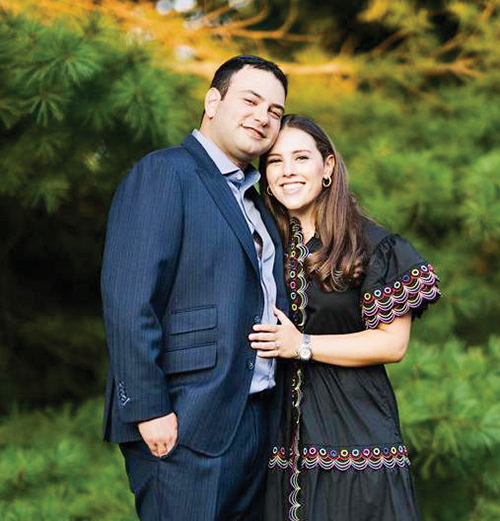 Teigman, who graduated from Baruch College on the dean's list with cum laude honors, started at Strategies for Wealth in July 2019 and joined Tempus in March 2020.
Teigman grew up in the observant Jewish community of Bergen County and lives with his wife, Carlie, on the Upper West Side, where they attend the Young Israel of the Upper West Side. Carlie is a graduate student in the occupational therapy program at Touro University in New York City.
Teigman reported that "Ninety-five percent of my clients are people who grew up observant and live in that world." He knows that yeshiva tuition is a leading financial concern in the observant Jewish community and says that this topic "often comes up in my conversations with my clients." He notes that observant Jewish clients are also often focused on thinking about how to provide for the future both for their families and the charitable causes that they value most.
He works with clients of different ages and social standing. With young professionals and young families, he helps them organize their financial portfolio, advises them on how to invest wisely and guides them in obtaining the policies and documents they need to best secure their future. With clients with more years in their careers, he may focus more on estate planning and more complex investment and cash-flow matters.
Teigman shared that with Zoom and other internet-based services, he and the other advisors at Tempus serve clients all over the country.
He describes his personal mission statement as "being helpful to my clients and building lasting relationships with them. I want to remove financial stress and worries from their lives and work with them over the long term." He believes that there is a lack of a broad education in financial matters in our society and he aspires to address this in his work with his clients.
Asked why a prospective client should consider working with him, Teigman responded: "Because I hold myself to the highest standards of professional ethics and concern for my clients. I provide them with the best service possible and, as their resources grow, our relationship grows as well."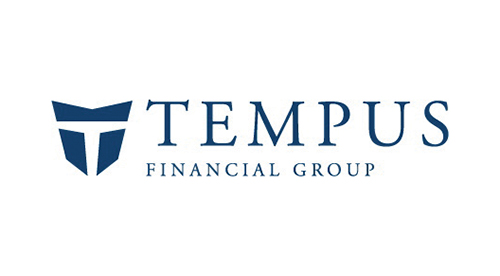 He thinks about the ideal role of a financial advisor and shared an insight he'd gained from reading the book "Start With Why," by Simon Sinek. The book examines how to attract clients and friends, in business and life, and asserts that the key factor is the value of your "why." As Teigman explained, the author writes that "people don't buy what you do, but why you do it." He added, "Your purpose supersedes what you do."
To contact Jordan Teigman and learn how he can help you improve your financial future, email him at [email protected] or call him at 212-701-2592.
---
Harry Glazer is the Middlesex County editor of The Jewish Link. He can be reached at [email protected].