The feelings children have as they return to school after the summer can be varied. This week the kindergarteners discussed the different emotions they felt on the first day of school, and then gave each child the opportunity to share their own feelings with a "talking partner."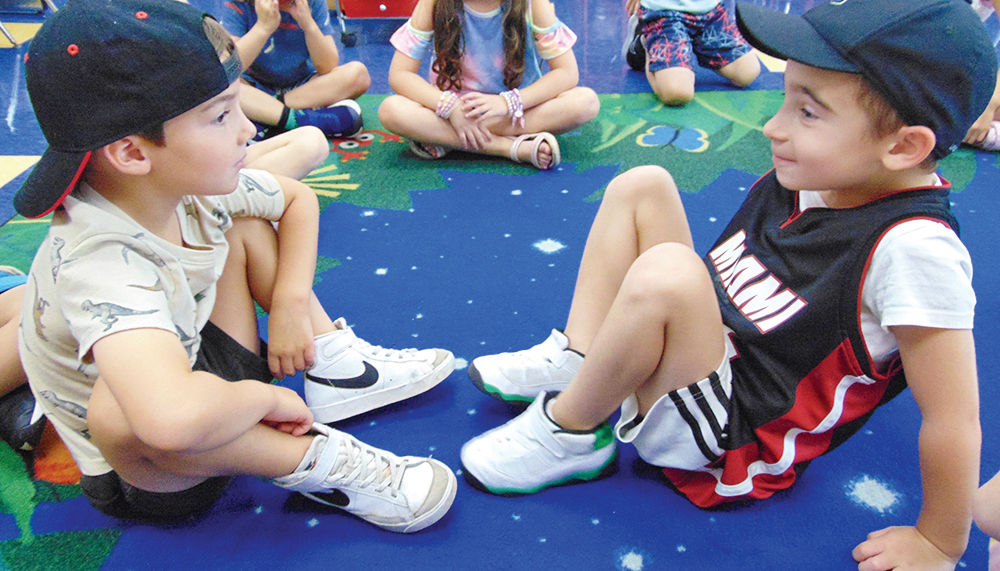 As the children begin to work on their interpersonal and communication skills, learning how to share with one another—not only toys and books, but opinions, feelings and ideas, is an important skill. One technique that kindergartenrs use is, "Turn and Talk." After a topic is introduced, a question is posed to the children. Each child gathers their thoughts and turns, "knee to knee" and "eye to eye," facing their talking partner. Taking turns, each child shares their idea/feelings/information.
The children shared about how they felt about returning to school. Many children said they were happy or excited; a few children said they felt nervous or shy. They enjoyed this bonding time, as they had fun working on their conversational skills.