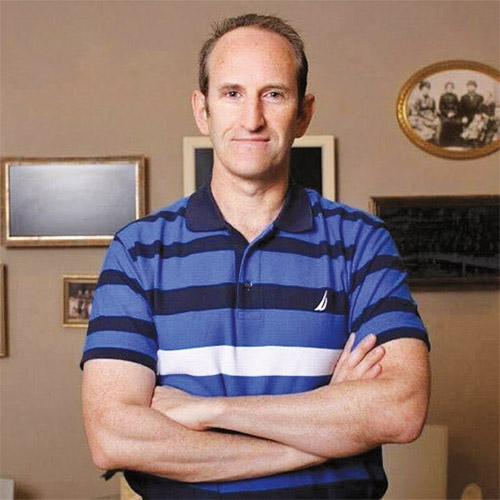 Founder and CEO of MyHeritage, Gilad Japhet, started his company in 2003 in his home in Moshav Bnei Atarot near Tel Aviv. Japhet is an Israeli entrepreneur and genealogist and his company, MyHeritage, is a high tech company that developed a platform for preserving family history and creating family trees. At the end of 2016, MyHeritage launched a genetic DNA testing service with home kits. Today, MyHeritage headquarters is located in Or Yehuda, Israel.
Now, MyHeritage is sharing exciting news with and for everyone worldwide, including genealogists and novice and family history enthusiasts alike. MyHeritage has just published an exclusive, huge collection of Israel immigration records. This new collection of 1.7 million historical records covers immigration to Israel from 1919 onward, covering a period of about 60 years. Included in the 1.7 million records are not just immigrants; the record count also includes relatives who did not immigrate as well as returning passengers.
"The release of the Israel immigration records is a huge milestone in Israeli and Jewish genealogy—possibly the most significant one in the last decade. This treasure trove of records on MyHeritage is sure to provide fascinating insights for anyone researching their family's history in Israel. The collection has been eye opening for me personally. Among many discoveries, I was excited to find and share with my mother the 1926 immigration record of her grandmother, after whom she was eventually named," said Japhet.
"MyHeritage is the leading destination for Israeli and Jewish genealogy and we're firmly committed to accelerating and enhancing our offerings for Israeli and Jewish family history enthusiasts. We see it as part of our mission to connect people with their family history through important historical records and amazing collections and a gift to the community," said Sarah Vanunu, MyHeritage director of public relations.
At the end of World War I, the British occupied Palestine (Israel) from 1910 until Israel declared its statehood in 1948. During that period, there were four waves of aliyot. This collection starts with the third aliyah period. The first two waves of aliyot, taking place from 1882-1918 under Ottoman rule, are not covered in this collection.
The collection does not cover lists of illegal immigrants entering Israel from 1933-1948 when the British enforced immigration quotas. These quotas limited the number of Jews who could move to Palestine. During this time period, though, many Jews found ways to enter Palestine illegally. The collection does, however, have several lists of children who arrived as part of the youth immigration during this time period.
The collection is currently completely free, available for everyone to search and view. There is no sign up, making the collection highly accessible for anyone researching their Jewish roots in Israel. Additionally, MyHeritage is the first organization to create a searchable index for this valuable collection and associate it with the scanned images. This collection is the Israeli equivalent of the famous "Ellis Island" immigration database for the United States. Almost everyone in Israel is expected to find direct ancestors and other relatives in this valuable collection and learn for the first time the precise circumstances of their arrival to Israel.
"The collection has been eye opening for me personally, shedding new light on my husband's ancestors' lives as they emigrated from Morocco to Israel in the early 1950s. Being able to share that record of their immigration to Israel with the family has been the subject of much excitement today and has sparked conversation about the names of the relatives they arrived with and their memories from that time. It's opened a fascinating window into their family history," said Vanunu.
MyHeritage's new collection of immigration records was created from scanned books stored by the Israel State Archives with lists of immigrants (most of them in Hebrew) arranged in chronological order according to the arrival dates of the ships or planes to Palestine or the state of Israel. These registers were previously used by the Jewish Agency's relatives search section. The records also include the arrival of tourists to Israel or the return of Israeli residents from a trip abroad. Pedestrian arrivals are also listed, such as those who came in through border crossings in the north or south.
Most of the data is in Hebrew. However, MyHeritage's powerful global name translation technology allows a search of the collection in English and other languages. Names found will be transliterated back to the searcher's language for convenience. If a family tree is on MyHeritage, MyHeritage's record matching technology will notify the searcher automatically if records from this collection match their relatives. They will then be able to review the record and decide if they would like to add the new information to their family tree. Record matches with this collection are also free.
This new collection expands MyHeritage's current extensive resources for Jewish genealogy. MyHeritage is also home to the world's largest collection of Jewish family trees and is the only major commercial genealogy company to support Hebrew.
For more information, visit www.myheritage.com or https://tinyurl.com/3phhxc45
---
Susan R. Eisenstein is a longtime Jewish educator, passionate about creating special, innovative activities for her students. She is also passionate about writing about Jewish topics and about Israel. She has two master's degrees and a doctorate in education from Columbia University.