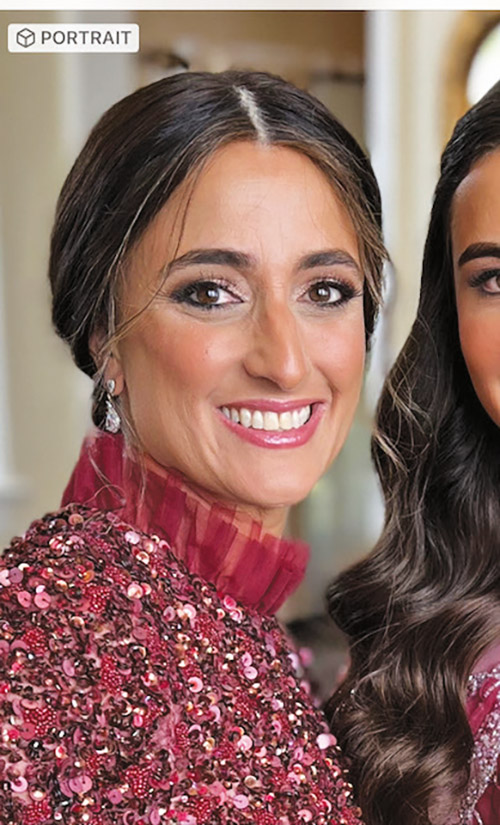 (Courtesy of Naaleh High School for Girls) In the fall of 2018, something truly remarkable happened in Ridgewood. Naaleh High School for Girls opened its doors to a group of 34 fearless young women and their families, who were determined to revolutionize Jewish education for girls. Five incredible years have since passed, and what began as a small school has now blossomed into a vibrant community of nearly 200 exceptional young ladies. These students embody the very essence of Naaleh's mission, striving for excellence, personal growth and a deep sense of responsibility to the broader Jewish community.
Naaleh's goal is to cultivate a warm and inclusive environment where students feel valued and empowered to make a positive impact. Their exceptional student-to-staff ratio of almost 1 to 2 ensures that every student has a voice and receives the individual attention and support they need to thrive. With a strong emphasis on personal growth and development, their dedicated faculty members are passionate about helping each student reach their full potential during their four years at Naaleh. Through a range of engaging activities and opportunities, they foster meaningful connections that extend beyond the classroom and help their students build lifelong friendships and a sense of community.
At Naaleh, they value the importance of providing students with a diverse range of academic opportunities that cater to their individual interests and strengths. Their comprehensive curriculum includes a variety of courses in limudei kodesh and general studies, as well as multiple AP and elective options, allowing students to explore new subjects and challenge themselves academically. By exposing their students to a broad range of knowledge and experiences, they aim to equip them with the skills and knowledge needed to succeed in seminary, college and beyond.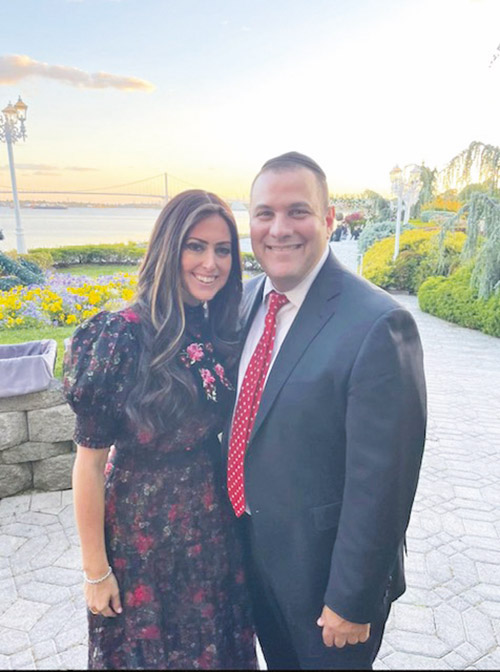 As they approach this incredible milestone of Naaleh @ Five, they believe it is fitting that they honor Mirlana and Aryeh Morris, Lisa and Barry Schanzer, Rachel and Aaron Kopstick and Renee Schneier, who are all incredible individuals who are committed to the school's mission and believe in the values they instill in their students. They have uniquely contributed to the school's success, and Naaleh is grateful for their unwavering support. As they reflect on the past five years, the school is filled with gratitude for the dedication and generosity of its supporters. With their help, the school has been able to provide a transformative educational experience to its students and help them become leaders in their communities. They look forward to continuing to work with their partners and supporters in the years ahead, as they strive to expand their reach and impact even more lives.
Mirlana and Aryeh Morris are deserving of the title Guests of Honor. As paradigms of chesed, and being two of the school's most dependable volunteers, since Naaleh's inception, they have believed in its vision and found no task to be too small or too big. As the chief financial officer of Midgal Partners and an active member of Naaleh's board of directors, Aryeh used his expertise to set up its financial infrastructure, including securing much-needed funds during the COVID-19 pandemic, to help ensure its stability and make sure Naaleh is able to operate independently. Mirlana, in her modest and unassuming manner, has been a chief advocate for the school by helping out with recruitment by volunteering at open houses. In her capacity as the chief operating officer of Family and Caring Healthcare Systems, Mirlana has helped continue the school's mission of making chesed one of the priorities of the school, by encouraging and having its students visit her nursing homes. As proud parents of Donny, z"l, Akiva and current Naaleh junior Gabriella, they are active members of their shul and have done so much for the community at large.
The school is thrilled to honor Drs. Lisa and Barry Schanzer with the Kesser Shem Tov Award. As trailblazers, their daughter Anna was the first Naaleh student from Central New Jersey. In true Schanzer fashion, they have been cheerleaders and the staunchest supporters from day one. Whether it is opening their home for a parlor meeting, even during the week of their son's aufruf, or being a member of the PTA, Lisa and Barry will do anything to ensure the institution is successful. Lisa and Barry, who live in Edison, are the proud parents of Natan, Doni and Shira, Sophie and current Naaleh senior Anna. As pillars of their community, their dedication to their local shul and school knows no bounds. As medical professionals, Barry as an ophthalmologist and Lisa as a pediatrician, they are able to selflessly dedicate themselves to others, which is apparent in their constant support of the school.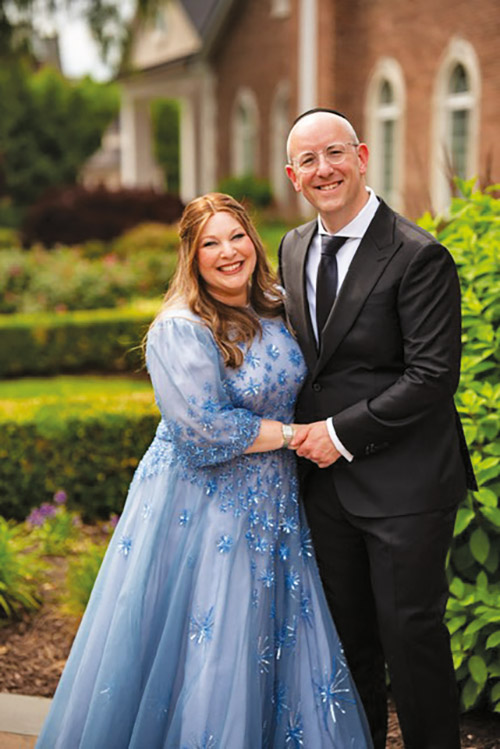 Rachel and Aaron Kopstick truly are the Parents of the Year. As a couple who believes in getting involved, the Kopsticks have been instrumental in Naaleh's success. Rachel, current co-president of the Naaleh Parent Council, is someone the school can count on to have her finger on the pulse of, and serve as a wonderful liaison between, the parent body and school administration. With her perpetual smile, Rachel is a constant presence at open houses and an active volunteer who helps with recruitment. As CFO of MORRE-TEC Industries Inc, Aaron is able to use his business acumen to help advise the board and business office in his position as a member of the school's board of directors, and continues to help ensure its fiscal stability. Rachel and Aaron live in Bergenfield, and are the proud parents of Yitzy and beloved Naaleh educator Sheva, Ezra, Naaleh senior Atara, Shua and Abie. With over two decades of experience, Rachel is a respected first-grade teacher and has taught and inspired hundreds of children. As dedicated members of their community, Rachel and Aaron have actively been involved in their local shul and schools.
Naaleh is thrilled to honor Mrs. Renee Schneier, one of the school's inaugural faculty members, as faculty honoree. Renee Schneier has been one of the backbones of the school faculty and has developed Naaleh's studio art curriculum. Renee focuses on piquing her students' interest in art and aesthetics while expanding their exposure to culture and Jewish history through the prism of art. In addition to teaching, Renee enthusiastically lends her artistic vision to enhance school-wide activities and events. Prior to teaching, Renee was a children's wear, accessories and textile designer for a number of companies. Renee has four children, Ezra and Liat, Eitan and Jordana, Yonah and Tsilya, and lives in Teaneck with her husband, Murray, a real estate partner at Belkin, Burden, Goldman LLP. She is actively involved in numerous chesed organizations, most notably creating and running the Teaneck Bat Mitzvah Gown Gemach out of her home.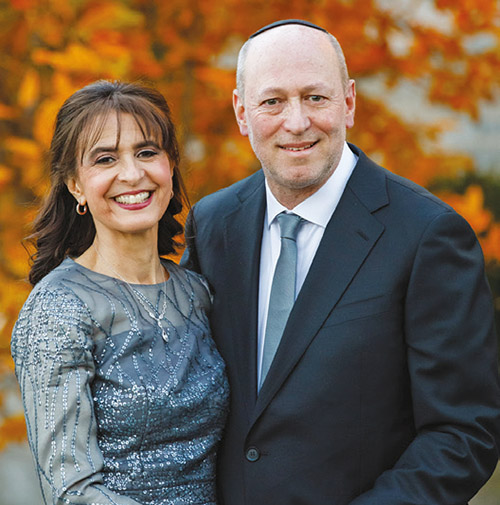 Naaleh looks forward to welcoming you to its dinner on the evening of May 22 at Keter Torah. For more information or to make a donation, please visit https://www.rayze.it/naalehat5/.