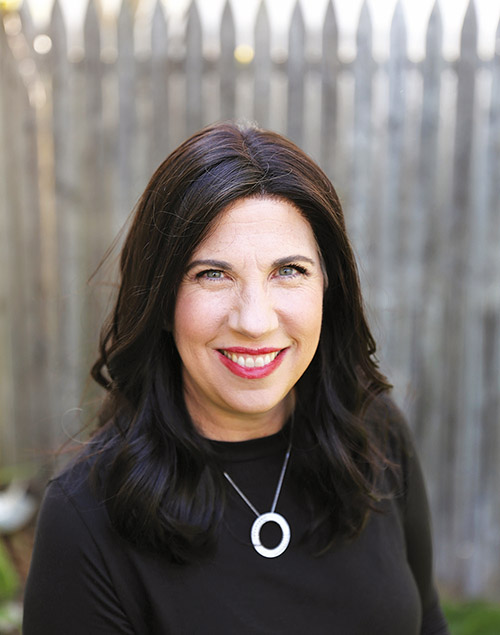 When Danielle Zimmerman set out to become a licensed clinical social worker, she knew that she wanted to help people in her community but wasn't sure how. Then, within the last few years, she began to notice a growing niche of families who all seemed to be struggling with a common issue: how to confront and handle situations when a family member chooses not to be frum.
Zimmerman explained that if religious divergence is present, then families often are presented with challenges of how to relate to each other. Whether these family members are observing at a different level, questioning their faith, or are simply no longer observant, tension usually arises and can have a dramatic effect on even the most seemingly strong bonds between parents, children or siblings.
Beginning after Pesach, Zimmerman will be offering support groups out of her Clifton office for those struggling with these issues. She wants to provide encouragement to those facing the difficult questions that they may be afraid to discuss when their loved ones have chosen not to be observant, or "frum" anymore. She wants to help them explore and solve some of these challenges: how to live in a relationship when a loved one chooses to no longer be observant, how to explain to relatives, friends and neighbors that their children have decided not to be frum, how to continue to integrate family members despite seemingly monumental differences, and much more.
"You hear a lot in the community about people who struggle with this," she said. Recently, when she posted about this topic on her social media platforms, several people began reaching out to her privately, expressing how uncomfortable they felt commenting on a public arena and the shame that accompanied that discomfort.
"One of my early work experiences in social work was at an agency that caters to individuals with mental health and substance abuse issues," Zimmerman said. "I ran five groups per day, five days per week, and saw the impact that groups can have on group members. The groups help foster community and reduce isolation and shame. Additionally, group members support each other, hold each other accountable, and share wisdom with one another."
Zimmerman explained the two major emotions that are often associated with these issues are shame and guilt. Wth shame, people might be worried about what relatives or neighbors might think, or wonder if it should be kept secret lest it adversely affect a shidduch or social status in the community.
Guilt can stem from any number of causes. Perhaps poor advice was given long ago or a parent clings to a misguided notion that this outcome could have been prevented, or question themselves about what they did wrong and could this have been prevented. But Zimmerman stressed, "You likely did nothing wrong and you're not responsible for your children's, your spouse's or your parents' choices. They are responsible for their choices and they have their own journey in life.
"There is no question that people are in pain, but there doesn't have to be suffering and you don't have to be alone." She said there are resources available for people who feel alone in their struggles and there are many people who struggle in this way. "We can offer each other support where there is no shame or guilt.
"Ultimately every single person in the world, Jew, non-Jew, male, female, are all on their own path. We are all on our own journey and there is no one correct path," Zimmerman stated.
"There are Shivim panim l'Torah—Seventy faces of Torah. Knowing that there are 70 different interpretations is an ancient teaching for us, why today do we think there is only one way?
"My goal with the groups is to support members as they go through their own process of understanding themselves and their family members. There is so much shame in the community regarding family members who are 'outside of the box,' as suggested by the fact that, when I posted my article on Facebook, many people reached out to me privately, rather than commenting publicly. Shame can be so debilitating and disempowering, in addition to fostering a sense of isolation. The group model creates community and normalizes people's experiences, thus reducing shame and isolation."
Zimmerman emphasizes the importance of giving unconditional love to loved ones who choose a different path because, ultimately, there is no human on earth who is able to judge someone else's relationship with God.
"We're taught v'ahavta l'reacha kamocha. We need to love others as we love ourselves. It's right there in the Torah—a biblical mandate … but we have to love ourselves first. If we don't know how to be in a relationship with ourselves, then that will tremendously impact how we are in relationships with others."
For more information or to learn more about Danielle Zimmerman and the support groups she will be offering, email her at [email protected] or you can WhatsApp her at +1 (862) 686-6793.
By Jewish Link Staff