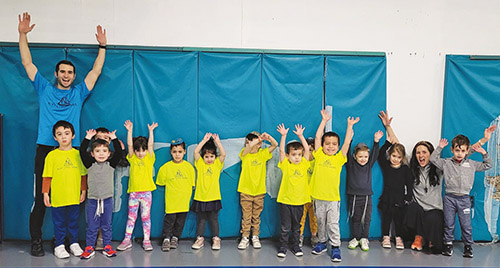 (Courtesy of Next Level Sports) Next Level Sports is more than just a typical sports program or sports league for children. The program goes beyond teaching techniques and improving skills, also placing a big emphasis on sportsmanship and building self confidence. This creates the perfect combination for students to improve, thrive and truly enjoy the game.
Head coach and founder of Next Level Sports, Simon Bitton works day in and day out with students across New Jersey and Monsey. His energy and passion for sports is evident in each of his programs, and is also shared by all of his coaches.
There are many different options at Next Level Sports: The boys and girls programs running throughout the year start as young as nursery and go through eighth grade.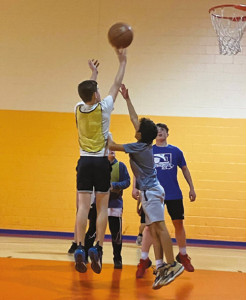 If your child is looking to improve in sports by learning proper techniques in a fun and structured environment, Next Level Sports' dynamic programs would be the perfect fit.
Contact Coach Simon at (954) 329-6828 to find out more details on their upcoming spring season starting after Pesach.
Testimonials
Bergen County Parents: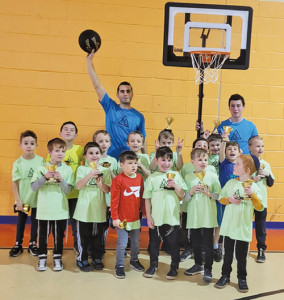 "Our daughter genuinely loved their basketball program! Coaches were kind, and really helped the girls out with technique and sportsmanship. Looking forward to next season! Thank you!" -Ettel Bram
"This program has not only improved our daughter's basketball skills, we see a 'jump' in her overall confidence. She looks forward to going each week!" – J.S
"Lielle loves participating in the Next Level Sports basketball program! She comes home energized and happy after an hour of playing with her group. Since she started, she has become more confident on the court. She especially enjoys the weekly sports drink that's given to all the players at the end of each session!"
"My daughter left the last session feeling great about her skills and how much better she is getting." – Debbie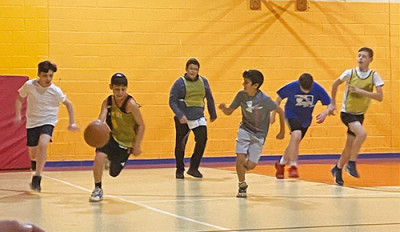 "Aharon LOVES the soccer class. He's having a lot of fun and he looks forward to it the whole week. He prefers the shark game and the actual soccer game of course. Thank you very much, it's great!! – Hagai Rosilo
Monsey Parents:
"Sunday sports with Simon is a dream come true for our son. He enjoys the program each week and we are really impressed with the skills and confidence he picked up as a result. It was worth every penny to see him come home on a high!"
"Best experience from the day we started! Our two boys have been loving their teams and games. Thank you Simon for giving the boys the best experience!" – Motty and Malky Samet

"My boys love playing sports but are not the most confident in a team setting. Simon built up their skills as well as their confidence on the court in just one season. Basketball was a highlight of their week!" – Mrs. Batkin
"Yeshaya loves Next Level Sports! He took soccer twice and basketball in the fall and is finishing basketball for winter! He not only loved going every Sunday but also really learned the game and rules!" – Mrs. Stern