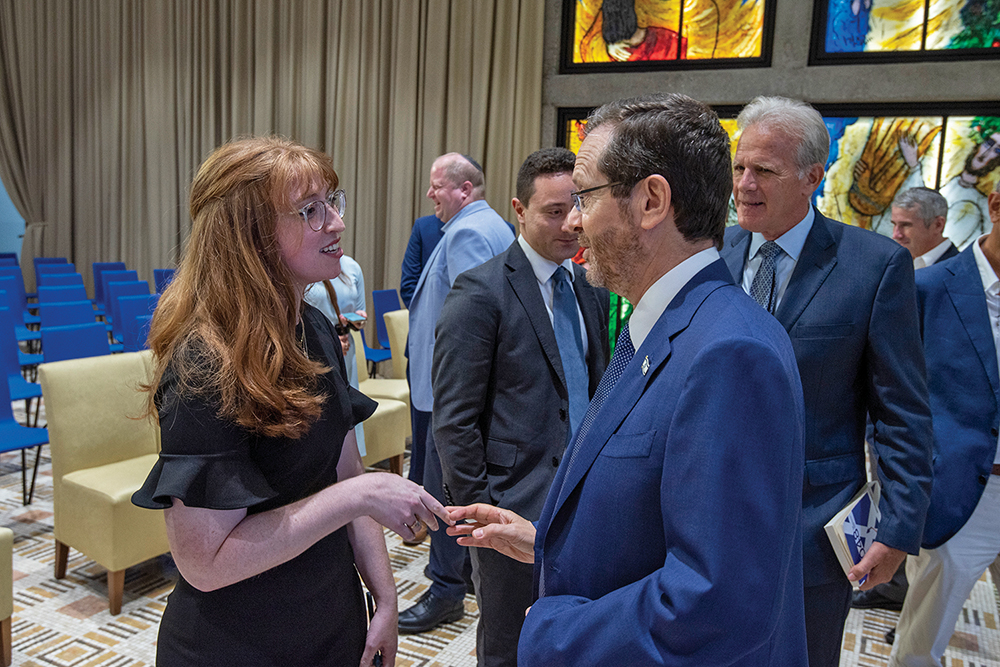 Most young olim don't get to meet and speak with a top Israeli leader while they're still building their lives and careers in Israel. But Aviva Schreiber is not like most young olim.
Raised in Highland Park, Schreiber graduated from Bruriah High School in Elizabeth and made aliyah in 2016, while she was in her early 20s. After completing a year of Sherut Leumi, she worked as a tour guide at the Herzl Museum and as a social media manager for FableVision/Reynolds Center and for International Dot Day. She currently lives in Modi'in and is completing her undergraduate degree in political science and communications at Bar Ilan University.
Schreiber has been following the career of Michael Oren, former Israeli Ambassador to the US, for years, so when he published his newest book, "Israel 2048" (a collection of essays on urgent issues the State of Israel needs to address to best secure its future), she read it eagerly and decided to get involved. She joined the Israel 2048 advocacy organization and helps out at public events the group organizes.
In August, Israeli President Issac Herzog invited Oren and a contingent from the Israel 2048 group to visit him at the President's residence to discuss ideas from the book. One articulate volunteer the group selected to participate in the visit was Schreiber, who described her encounter with President Herzog as "a big honor," especially as she is well acquainted (in her work as a tour guide) with the legacy of the Herzog family.
---
Harry Glazer is the Middlesex community editor for the Jewish Link. He can be reached at [email protected].