Osama Abuirshaid, head of American Muslims for Palestine, continues to push for Israel to be blocked from entry into the program.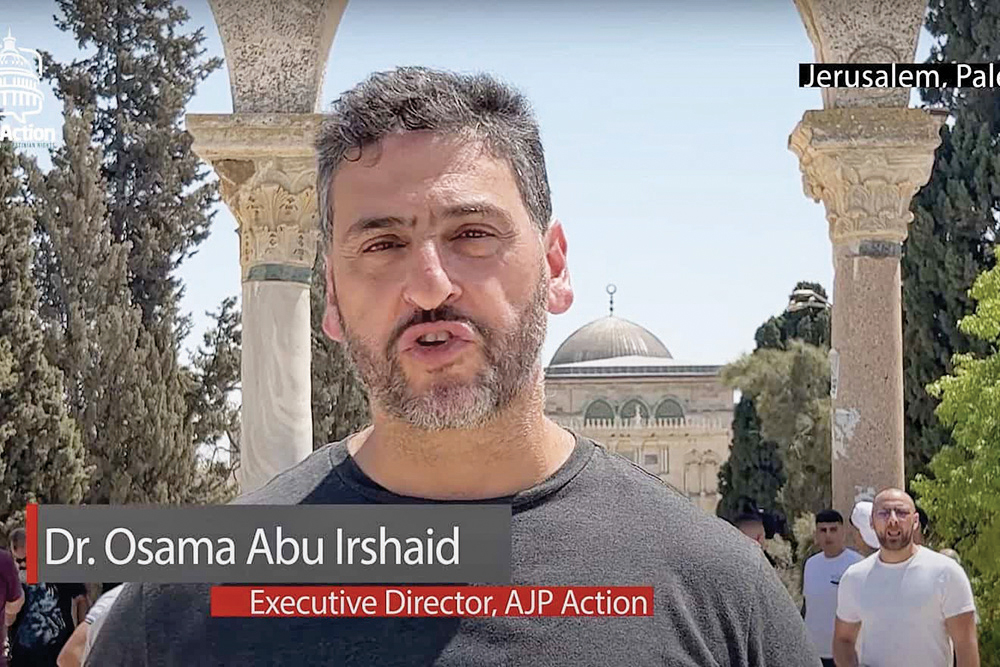 (JNS) American Muslims for Palestine has been seeking to block Israeli admission into the U.S. Visa Waiver Program. Now its executive director, Osama Abuirshaid, acknowledges that he exploited the program's trial period to visit Jerusalem.
"I tried to take advantage, like many Palestinian Americans, Muslim Americans of the Visa Waiver Program," said Osama Abuirshaid in a video he posted to YouTube. "Israel now is going through a trial period to check if it would comply with the American requirements to be exempted from visa for its citizens."
"Me and my colleague, we were admitted, but we know of several cases where Palestinian Americans, Arab Americans, Muslim Americans were prevented from entering into occupied Palestine," he stated.
"What our message is is that Israel cannot be selected when it comes to treating American citizens. Israel should have no right in questioning Americans about their political views, about their religious affiliation, about why they're coming to visit," he added.
Then he declared that the United States is "enabling" and "funding" the Israeli "occupation."
In recent months, Abuirshaid's group has called multiple times for Israel to be barred from the Visa Waiver Program.
On Aug. 25, Americans for Justice in Palestine Action, an American Muslims for Palestine affiliate, encouraged calling the White House to "voice your opposition to including Israel in the Visa Waiver Program." Earlier in August, the groups hosted the event "Legitimizing apartheid: Why Israel is not eligible for the Visa Waiver Program."