Touro professor awarded prestigious book prize by the Association for the Study of the Middle East and Asia.
(Courtesy of Touro University) Professor Monty Noam Penkower, a professor emeritus of Jewish History at the Machon Lander Graduate School of Jewish Studies in Jerusalem, was one of four recipients of the Association for the Study of the Middle East and Asia (ASMEA) 2023 Bernard Lewis book prize. He was awarded the prize for his book "After the Holocaust," published by Touro University Press. He was presented with the award on November 5 at the ASMEA's annual conference in Washington, D.C.
"After the Holocaust" examines how the survivors contended with life following the Shoah, when a third of world Jewry had been obliterated by Nazi Germany and the need for Jewish sovereignty in their ancestral homeland was undeniable. In accepting the award from his home in Jerusalem, Penkower said that it meant even more to him in light of recent events.
"Aware of the pioneering, scholarly contribution made by the late Professor [Bernard] Lewis in alerting our world to the dangers of radical Islamism," Penkower said, "I am particularly moved to accept this award at a time when Israel continues its war with Hamas, a terrorist adversary guilty of unprecedented atrocities against civilians and committed to the State of Israel's annihilation."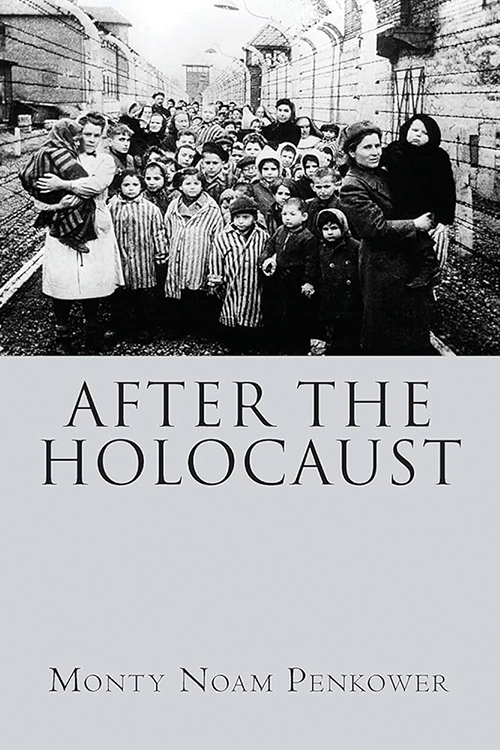 ASMEA is an academic society dedicated to promoting the highest standards of research and teaching in Middle Eastern and African studies and related fields, and the Bernard Lewis Prize, named after ASMEA's founding chairman, is awarded to scholars engaged in the study of antisemitism, which was of great importance to Lewis.
"Professor Penkower's volume features his characteristically meticulous research in archival sources, insightful analysis of historical figures and events, masterfully clear prose, and passionate engagement with the history of the Jewish people," said Dr. Michael Shmidman, dean of Touro's Graduate School of Jewish Studies.
The former Victor J. Selmanowitz Professor of Modern Jewish History at Touro University in New York, Penkower was one of Touro's earliest full-time faculty members, having taught at the school's Manhattan and Brooklyn divisions for both men and women since 1974. Upon moving to Israel in 2002, he taught modern Jewish history at Touro's Graduate School of Jewish Studies' Israel branch campus for five years.
Penkower has lectured widely on American history and on modern Jewish history, and his numerous publications include "The Jews Were Expendable: Free World Diplomacy and the Holocaust" (1983), a National Jewish Book Award finalist and recipient of the B'nai B'rith A.D.L. Merit for Educational Distinction. Penkower also published a five-volume study of the rise of the State of Israel in the years 1933-1948, four of which were published by the Touro University Press. His newest book, "The Holocaust and Israel Restored: From Rupture to Revival," will be published by the Touro University Press in 2024.