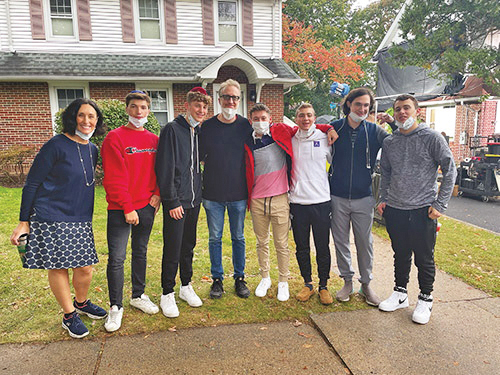 Rebecca Lopkin, director of Envision Theater, will receive the Educator of the Year Award at the Teaneck Chamber of Commerce's 22nd Annual Community Awards Dinner, to be held on Nov. 16 at the Teaneck Marriott at Glenpointe.
Lopkin lives with her husband, Ben, daughter, Molly, and sons Jack and Judah in Teaneck. They are members of Arzei Darom and Netivot Shalom, the latter where Lopkin served on the executive board for several years and chaired several committees.
Once her children were old enough to attend school, she went back to work using her educational theater degrees from New York University to start an educational theater company called Envision Theater from her home.
Envision Theater was formed 12 years ago with one school partner, Ben Porat Yosef in Paramus, with a production of "Aladdin" and one additional staff member. In the years since, her company has partnered with over 30 Jewish schools in Teaneck, Bergen County, New York City, Long Island and Philadelphia, and has grown to employ over 20 staff members. Her company produces after-school productions (plays and musicals) and offers after-school clubs, in-school electives, and drama specials. She also co-created the Yeshiva League program, Envision Shakespeare, a Shakespeare competition for Jewish high schools, now in its eighth year. Last year, over 12 schools from the New York/New Jersey area competed.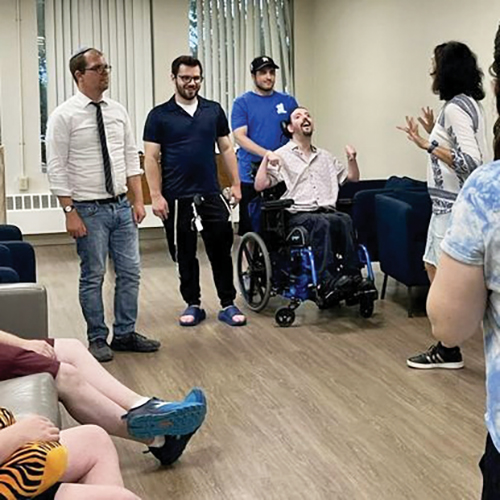 She has been the director of performing arts at Torah Academy of Bergen County (TABC) for the past eight years. In addition to directing the annual school play, Lopkin has been integral in expanding their robust electives program. The courses she has developed and taught include Public Speaking, Introduction to Theater, Acting and Directing for Film, Advanced Filmmaking, and their newest elective program, Video/Media/Broadcasting (VMB). She was instrumental in bringing the Festival of the Arts to TABC, which allows students' creativity to be showcased. She chartered a chapter of the International Thespian Society (a theater honor society for high school students), the first yeshiva high school to become a member in the area, where over 40 students have been inducted since its inception. She also co-created the Bare Witness program, the Holocaust studies course's theater/film production, and the Kristallnacht assembly.
Lopkin and Envision Theater have partnered with numerous area Jewish schools including Naaleh High School for Girls; Moriah; Ben Porat Yosef; Yeshivat HeAtid; Ma'ayanot; SAR; TABC; Yeshivat Frisch, Joseph Kushner Hebrew Academy/Rae Kushner Yeshiva High School, Yeshivat Noam; Yavneh; Yeshiva of Flatbush; Central Yeshiva Tomchei Tmimim Lubavitz; DRS Yeshiva High School; Bruriah; Westchester Torah Academy; Tenafly Chabad Academy; Yeshiva Har Torah; Golda Och; Caskey Torah Academy; Hillel Day Camp; Camp Shoshanim; and Yachad of New Jersey.
She is also an actor in her own right, performing in plays and films, and can be seen in the upcoming Netflix film "Maestro" and in the upcoming Kaplan JCC production of "Love, Loss and What I Wore," which will serve as a fundraiser for Sharsheret.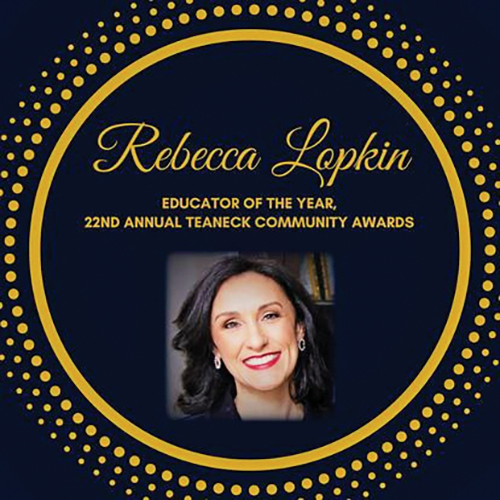 Lopkin is honored to receive this award in recognition of her work as an educator for over 27 years.
The 22nd annual Community Awards Dinner will take place at the Glenpointe Marriott at 100 Frank W. Burr Blvd., Teaneck from 6-9:30 p.m on Nov. 16. The couvert is $150.
To make reservations, visit https://www.teaneckchamber.org/event/cad23/ or email [email protected]