Most of us in the observant Jewish community don't attend or work at Rutgers University, New Jersey's largest college system with over 50,000 students at the New Brunswick/Piscataway campuses and another 18,600-plus at the Newark and Camden campuses (stats from www.univstats.com). Because we aren't there, it's likely that we only hear news about Rutgers when there's a sports scandal or a strike, an act of antisemitism or anti-Israel activity on campus, or a big name speaker appearing there.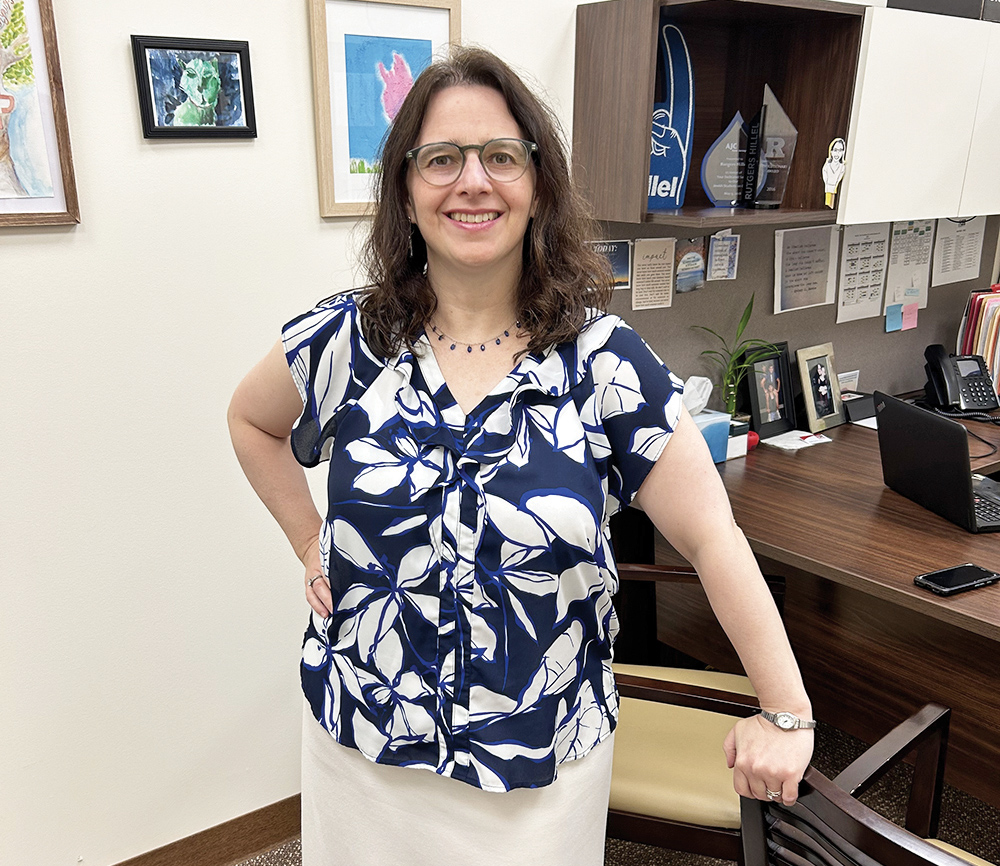 Yet as the state's largest college system, which educates 68,600-plus students annually and employs nearly 20,000 people, Rutgers plays a large role in the social, political and communal life of our state's youth. It's worth our while to get a realistic sense of what day to day life is like for Jews on campus, and not just an occasional quick survey of reactions to the latest controversy.
Towards that end, I sat down earlier this month with Rabbi Esther Reed. She just finished serving for two years as the interim executive director of the Hillel Foundation on the Rutgers-New Brunswick campuses; she started at Rutgers Hillel in 2001 as assistant director. With over 22 years of experience working closely with Jewish students of all backgrounds on campus, she is uniquely suited to comment on the state of Jewish life at Rutgers.
Rabbi Reed offered the following highlights of campus Jewish life.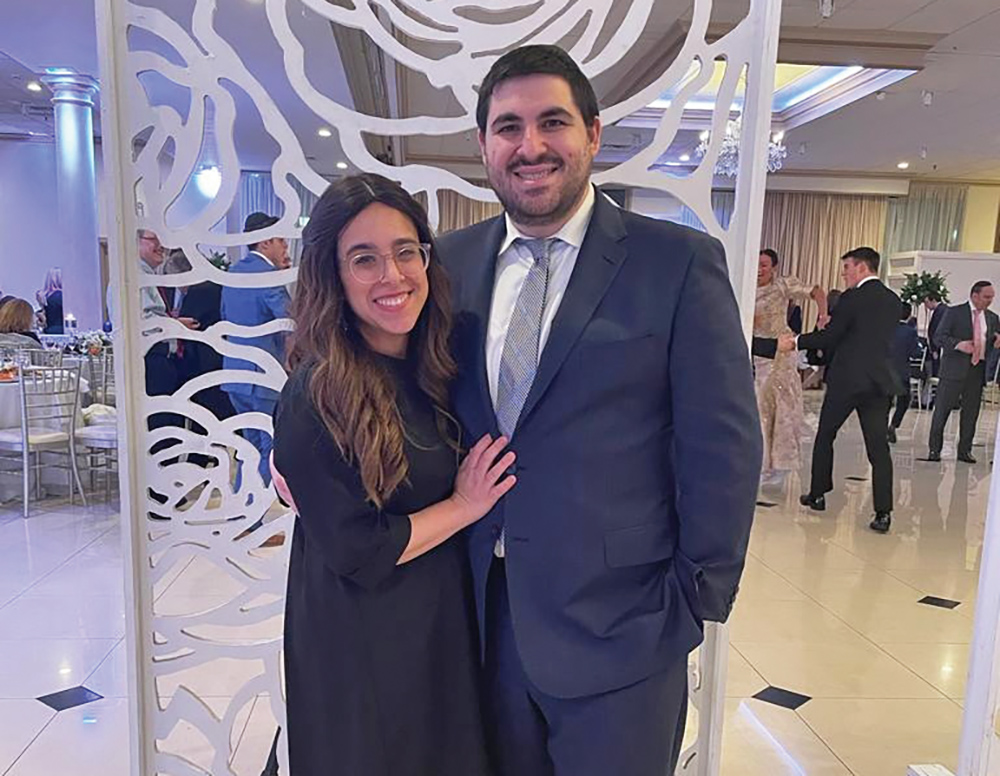 Orthodox Jewish Life on Campus Is Strong and Vibrant
Rabbi Reed reports that the Orthodox community at Rutgers Hillel offers minyanim three times a day and services throughout Shabbat. They also hold learning activities, melave malkas, social events, and other programs. There are roughly 300 members of the Orthodox community at Rutgers Hillel; Rabbi Reed estimates that 150 of them are regularly active.
The Orthodox community at Rutgers Hillel, titled Mesorah, regularly attracts 80-100 people for Friday night services. Rutgers Hillel also hosts weekly services for the Conservative and Reform communities on campus. The Orthodox community at Rutgers Hillel is led by OU-JLIC educators Rabbi Avi Schwartz (known as Rav Avi) and his wife, Sara.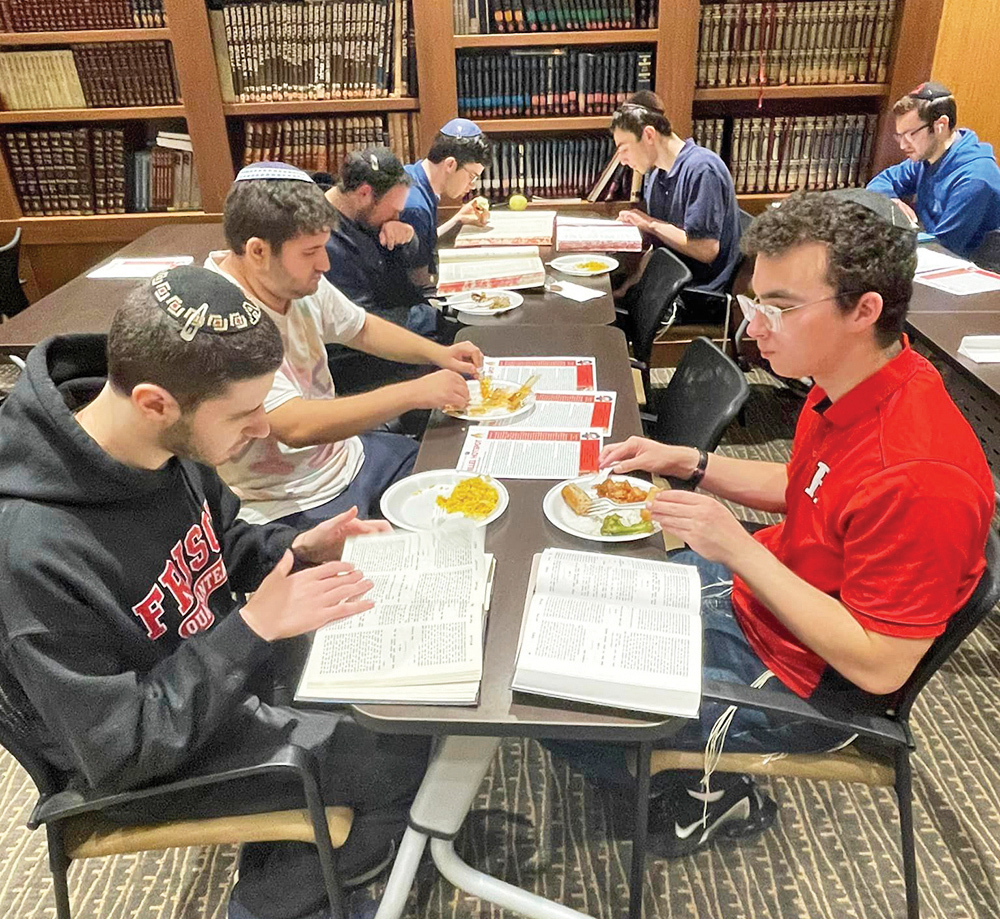 Hillel Offers a Variety Of Subgroups and Specialized Activities
Rutgers Hillel realizes that students often connect easily with Jewish life through facets of their backgrounds and/or their personal interests. A few examples include: An Israeli/American group, called 'Mishelanu,' serving Israelis or the children of Israelis, has two to three dozen active members. A Russian-speaking Jewish club has between one to two dozen members. A Hillel-based theater company, SHEM productions, stages plays on campus; as opposed to other theater groups on campus, SHEM will not hold any auditions, practices or performances on Shabbat or chagim. And a popular Jewish a cappella group, Kol HaLila, which was not active for a few years due to the pandemic, is poised to restart in the fall semester.
Pro-Israel Activism Is A Primary Feature of Hillel's Programming
Hillel employs two full-time staff members who are solely dedicated to Israel activities on campus, as part of Hillel's Center for Israel Engagement. Alicia Rosenbaum is the IACT Birthright coordinator, whose work focuses on enlisting and accompanying students on trips to Israel. Rabbi Reed pointed out proudly that Rutgers Hillel sent two busloads of students on winter break 2022/2023 trips and another two busloads on May 2023 trips.
Additionally, the Jewish Agency has assigned a Jewish Agency Israel Fellow/Shaliach to Rutgers, Na'ama Barook, whose job it is to "bring Israel to campus." Hillel holds a variety of Israel-oriented programming throughout the academic year.
As one measure of Rutgers Hillel's efforts in this area, Rabbi Reed shared that "Rutgers New Brunswick has never had a BDS resolution brought to the student government" and Hillel is working hard to make sure it never does. An important factor in this work is the support of the Maccabee Task Force, which funds an annual trip to Israel by 20 non-Jewish Rutgers student leaders and five Jewish student leaders. These spring trips were put on pause by the pandemic but are slated to resume in spring 2024.
Rabbi Reed noted that the Students for Justice in Palestine chapter at Rutgers does not appear to be as active or popular as its counterparts are at other campuses.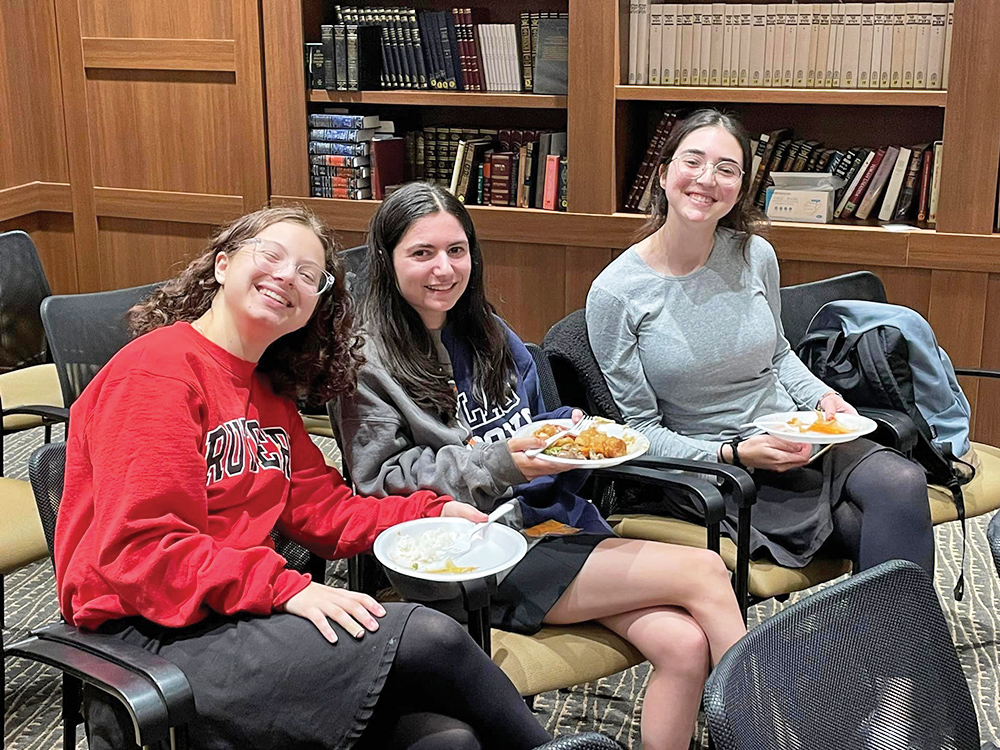 Rabbi Reed's Role Is Changing
With the recent appointment of Lisa Harris Glass as the new chief executive officer of Rutgers Hillel, Rabbi Reed was given the title of chief experience officer—a new role in the Hillel world (She's aware of only three colleagues, nationwide, who have this job title.) Her role will be to "supervise the entire student experience at Rutgers" and she will oversee 10 full-time and part-time staff. Her vision is for "every Jewish student to fully explore their Jewish identity, whether within our facility or out on campus."
For more information on Rutgers Hillel, please see: https://rutgershillel.org/
---
Harry Glazer is the Middlesex County Editor for The Jewish Link. He can be reached at [email protected]