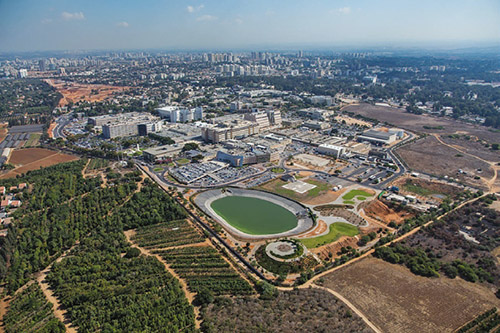 (Courtesy of Sheba Medical Center) As the world faces unprecedented health challenges, Israel's Sheba Medical Center stands out as a beacon of hope and healing. Founded in 1948 with the birth of the State of Israel, Sheba has been at the forefront of medical innovation, research and compassionate care for over 75 years. As Sheba celebrates this momentous milestone, it is time to reflect on its rich legacy and commitment to shaping the future of healthcare for generations to come.
"At Sheba's 'City of Health,' healthcare is seen as a fundamental human right. Sheba's staff has dedicated their resources and expertise to making this a reality for people from all walks of life," said Yoel Har-Even, director of Sheba Global. "Whether it's providing life-saving treatments for complex medical conditions, pioneering breakthroughs in medical research or technology, or training the next generation of healthcare professionals, Sheba strives to offer hope without boundaries."
As such, Sheba is a model for patient-centered care. It recognizes that each patient is unique and has specific needs and preferences. Sheba's staff is trained to provide personalized care that considers each patient's cultural, religious and social background. By focusing on the whole person, not just the disease, Sheba provides compassionate care that leads to better outcomes and higher patient satisfaction.
Sheba's commitment to excellence has not gone unnoticed. The medical center has been named by Newsweek as one of the world's best hospitals for five consecutive years and is proud to be recognized as a leader in medical science and biotechnological innovation. But for Sheba, these accolades are not just about recognition. They are a testament to its unwavering dedication to providing the highest-quality care to patients, no matter where they come from or what challenges they face.
As a leading global healthcare institution, Sheba is also committed to addressing health disparities around the world. It partners with organizations and governments in developing countries to provide medical assistance, training and education. Sheba has launched programs to combat infectious diseases, improve maternal and child health, and increase access to healthcare in underserved communities. By sharing its expertise, technology and resources with others, Sheba is helping to improve health and well-being around the globe. This year Sheba sent medical missions to Ukraine, Nigeria and Ethiopia, and collaborated with health facilities across the U.S., Europe and the Gulf region.
"Sheba believes that healthcare is not just about treating diseases; it's about treating people. It's about understanding their unique needs, fears and hopes. It's about creating a safe, compassionate and inclusive environment where every patient feels valued and respected," said Har-Even.
For Sheba, the next 75 years will bring new opportunities and challenges to meet the evolving needs of patients and communities. Committed to spurring a global healthcare revolution, Sheba's goal is to create a hub of innovation and collaboration that will positively transform the way healthcare is delivered, both in Israel and around the world.
Looking towards the future, the hospital is ready to continue its mission to make the world a healthier and more equitable place, for all.