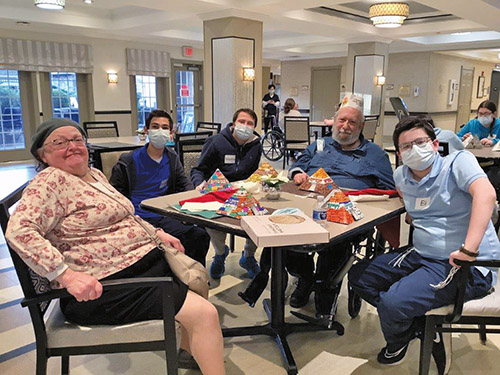 In continuation of our enthusiastic endorsement of the many chesed organizations in our communities, we are happy this week to introduce everyone to the very important work being done by Areyvut.
How and when did the organization get started?
Areyvut was founded in 2002 to inspire a lifelong commitment to chesed, tzedakah and tikkun olam through experiential education programs for young people. Today we offer programs and services that impact commUNITY members of all ages and infuse these core Jewish values into all stages of the life cycle.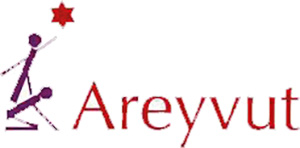 Please describe in detail what services your organization provides. Who it services, how often etc. If you provide many services, please list them all.
Areyvut has something for everyone! Our Tailored Programming offerings, delivered in partnership with schools, shuls, senior centers and other organizations, include mitzvah clowning, bnai mitzvah projects, Jewish teen philanthropy, an Erev Yom Kippur community-service program and much more. We are able to facilitate taking old glasses and making sure they find new homes around the world via Vision For and From Children. Our Chesed Capacity-Building Services division runs chesed tours and provides consulting services that advise on best practices in experiential chesed education. We also produce a steady output of action-oriented educational materials and publications, including our signature A Kindness A Day calendar as well as holiday and parsha materials and countless more resources, all of which are available to the public on our website, areyvut.org (where you can also find information on the rest of Areyvut's broad program portfolio).
Who is eligible for your programs?
Areyvut is here to serve the commUNITY. Our tent is open on all sides.
Please share an anecdote that highlights the work you do.
It is deeply gratifying to know that our long-term programs, including bnai mitzvah projects, teen philanthropy, mitzvah clowning, summer internship and now better together, provide participants with skills that they can use throughout their lives. Several past participants have selected careers that actively help and give back, in part because of their involvement in Areyvut. A past mitzvah clown participant now works as a child life specialist at a hospital and credits Areyvut for igniting her lifelong passion.
A parent contacted us to say, "My older child served on Areyvut's teen board. That taught them valuable leadership skills and I now want my younger daughter to have that same experience."
We often hear from parents how their children gained valuable lifelong skills from their participation in Areyvut programming. This feedback underscores the centrality of our work and its profound impact on families.
What aspect of your work would you like the community to know about that is perhaps not obvious, OR misconceptions that you would like to correct?
We have grown from a small local organization to one whose work impacts well over 200 organizations and countless individuals annually. All our programs are customized and tailored to the needs of the participants, their age, abilities and goals. We are widely recognized as a thoughtful program partner, one that develops meaningful programs and resources that can easily be accessed to engage others to action.
If there is anything you would like to add that we have not asked, of course feel free to share.
Areyvut is a commUNITY-building organization. The source of Areyvut's name comes from Shavuot 39a where it states, "Kol yisrael areivim zeh bazeh"—All Jews are accountable and responsible for one another. Areyvut means accountability or responsibility. It is this sense of purpose that inspires our mission. What we envision arising from our work is individuals, communities and a world passionately committed to a deep sense of areyvut or mutual responsibility.
---
What is the best way for a community member to be in touch with the organization?
We would love to connect with you! Please visit areyvut.org to learn more. You can contact us via email at [email protected] or by phone at 201-244-6702, and follow us on social media.
---
By Nina Glick