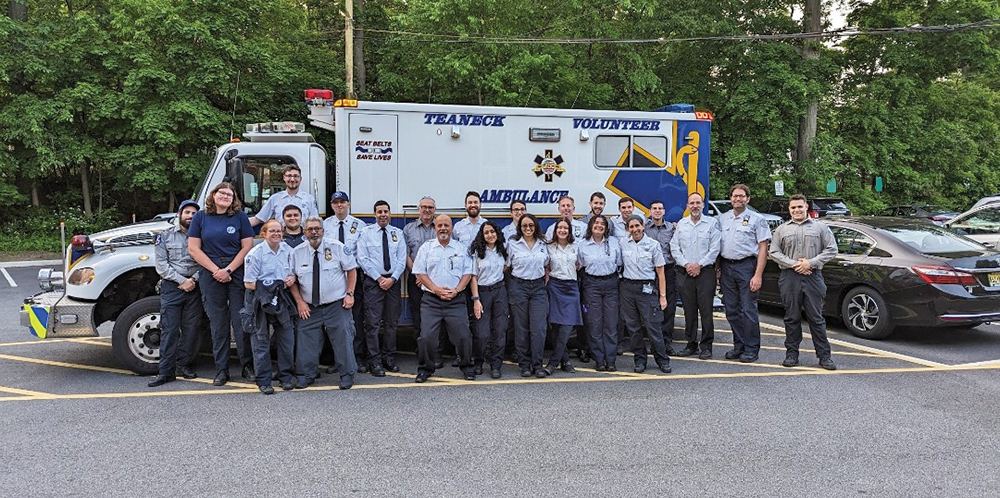 (Courtesy of Teaneck Volunteer Ambulance Corp) Just as experiencing an emergency has an effect on the lives of patients, an emergency can also affect the first responders themselves. First responders often respond to back-to-back emergencies with no break, and some of the calls that emergency service workers and volunteers respond to may have a lasting impact or be otherwise traumatic. Although emergency service workers and volunteers train endlessly to assist people in their time of need, there is little focus on the needs of the responders themselves.
In an effort to deal with this issue, Teaneck Volunteer Ambulance Corps (TVAC) recently launched a new initiative, the Traumatic Incident Response Team (TIRT), which will focus directly on the mental health of first responders. While in previous years the ambulance corps has called on programs like the Phoenix Team, the FMBA counseling team, and even on local mental health professionals in order to provide its members with emotional support, TVAC has decided that a dedicated program will help to ensure that every first responder receives the support they need in a timely and seamless manner. The Traumatic Incident Response Team aims to provide a framework for first responders to process their own experiences in a healthy way, which will not only benefit the responders but will also prepare them to be ready for the next inevitable emergency.
The launch of the Traumatic Incident Response Team marks an important milestone not just for TVAC but for all first responders. According to a statement put out by the ambulance corps, "[TVAC] responds to many types of emergencies, including some which may be stressful or traumatic. In addition to providing state of the art medical training for each of our members, we at TVAC strive to ensure that each of our volunteers receives the support they need in order to continue our life saving work."
The Traumatic Incident Response Team, consisting of mental health professionals, chaplains and fellow first responders, will respond following a traumatic incident in order to assist the crew with debriefing and defusing as well as to provide access to additional resources should a first responder require further support. "We are fortunate to have so many mental health professionals in our community who are willing to volunteer their time and expertise for this important mission," said Rabbi Daniel Senter, president of TVAC.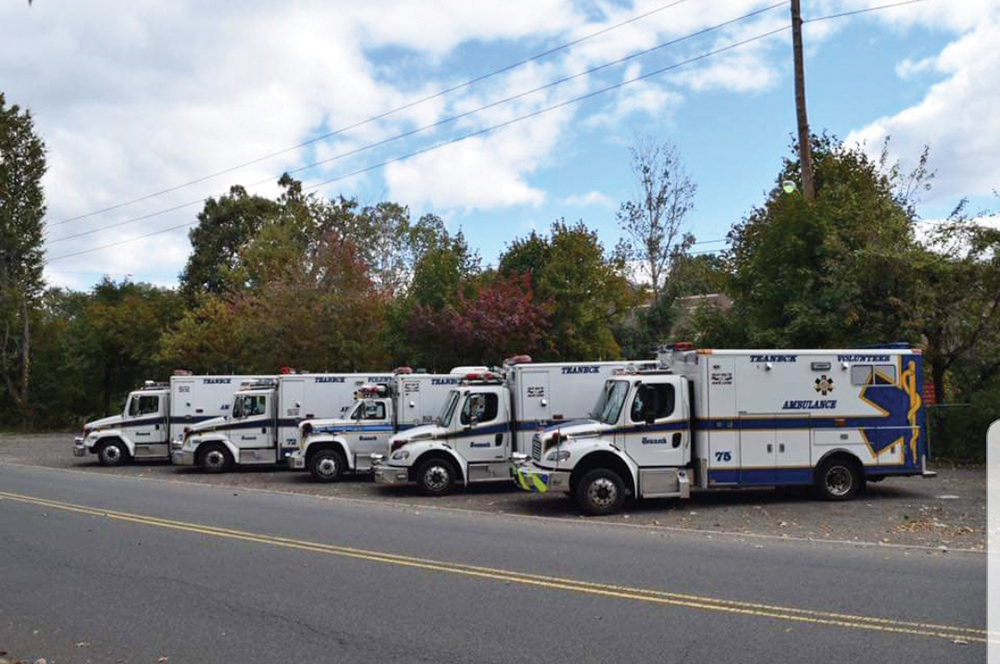 While the team was created primarily to serve Teaneck's first responders, TVAC intends to make this service available to other local agencies as well. "While we hope to never need to utilize this service, it is important to ensure that each of our volunteers has whatever resources they need in order to remain safe and healthy, both physically and emotionally," said TVAC Chief Ezra Finkelstein.
The Traumatic Incident Response Team fills a major gap in first responder mental health. In addition to responding immediately following a traumatic call, TIRT plans to be proactive and hold sessions teaching emergency responders healthy coping mechanisms and ensuring that responders are adequately prepared for anything they may encounter. TVAC hopes that this program will not only help its own volunteers as well as other local first responders, but that it will set an example for first responders and emergency service workers and volunteers across the country.
If you are interested in more information on how to get involved in Teaneck Volunteer Ambulance Corps or for information on how to donate, please visit the TVAC website, www.teaneckambulance.org.