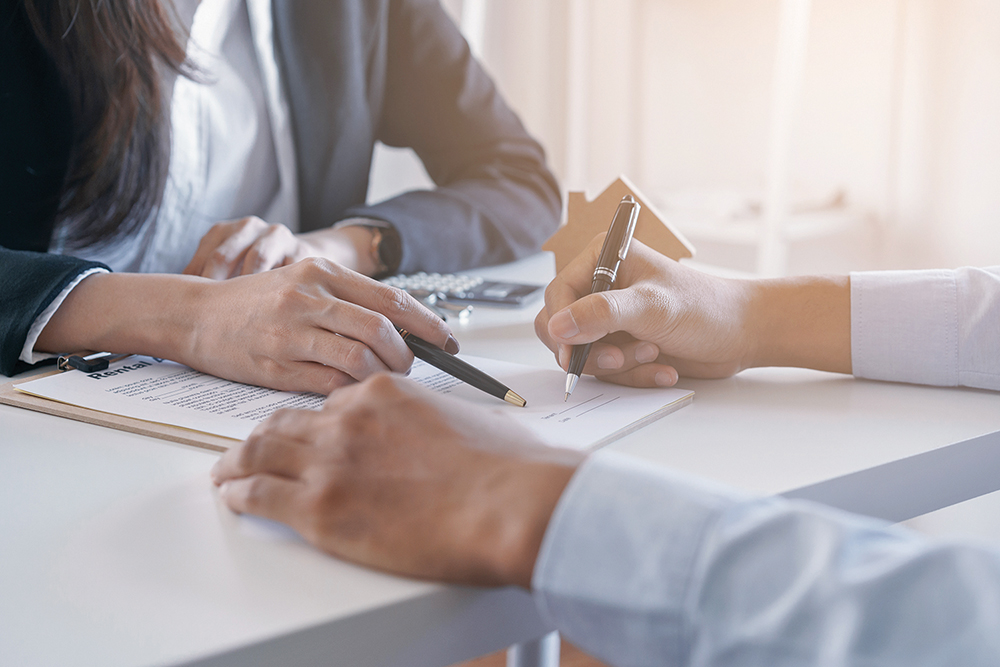 Many of our country's major business publications have spilled much ink stressing the likelihood that higher interest rates are not simply a passing phase. These rates appear destined to become a permanent fixture in the American real estate market.
The impact of this development will surely further an already existing uptick of Americans opting to stay in their homes longer than ever before, a trend with which readers of this column are familiar. I found the timing of this news quite poignant as many in our community will be relocating outdoors to celebrate the "impermanence" in our lives, opting to move into the sukkah for the next week.
I was discussing with some customers the importance of consulting a mortgage broker early on in the process of searching for a home, as fully understanding one's purchasing power is a must for ensuring a smoother buying experience. As part of the conversation, I casually referenced how most residential loans are for 30 years, at which point the husband and wife, who had been married to each other for close to five years, both exclaimed, "Wow, that's a long time!"
Many of us living in the Teaneck, Bergenfield, New Milford area, who own homes with a mortgage, simply take for granted that we have made 30-year commitments to paying down these homes, and justifiably so. With the value of our homes historically rising over time, the prospect of a 30-year loan does not seem alarming, as the option to sell the home for more than we borrowed from the bank and move on to our next location was an anticipated outcome.
I don't believe anyone saw the reverse coming, i.e. that the 30-year loans we took out would be so advantageous as to encourage us to stay in place, not because we are lacking the value to cover the outstanding loan, but because these loans that the bank signed years ago are so affordable it's almost crazy to move anywhere else. Perhaps now, more than at any time since I started selling real estate, a 30-year payout to the bank is playing a starring role in determining how tied down people are to their homes. A new permanence pervades the market in ways not felt since I began doing this. The buyers I sold to 30 years ago (as a child broker) are now having their mortgage document burning ceremonies.
How fitting it is that we do not purchase our sukkah using bank mortgages (unless, sadly, a credit card counts). The lesson of this humble structure that we bring our families into is a simple reminder of how our perceived, stable lives are ultimately dependent on forces that are not entirely in our control. Yes, as the Fed has its say, we may all pat ourselves on the back for refinancing when rates were in the 3s, but for one week of the year we remind ourselves that we are beholden to a higher authority whose power extends much farther back than a 30-year bank loan.
---
Nechama Polak is the broker of record and owner of V&N Group LLC, located at 1401 Palisade Avenue in Teaneck. Send your thoughts and comments to [email protected] or call 201 826 8809.