The Jewish Link and The Humble Toast would like to recognize Ezra Savetsky as this week's Sportstar of the Week. The seventh grader at the Rosenbaum Yeshiva of New Jersey (RYNJ) was a key contributor on the Jaguars YMSSA sixth grade championship team, last spring. When asked about Ezra, RYNJ Middle School Principal Rabbi Avi Burnstein told The Jewish Link, "When I think about Ezra, I can envision him dashing to davening as he dashes across the basketball court. With wholesome interest in self-growth, Ezra is a young man who continues to improve his game on and off the court." RYNJ Jaguars head coach Eli Wolk shared, "Ezra is a very talented player, but way importantly, a huge mensch. He was one of the key members of our RYNJ Jaguars sixth grade championship last season. Ezra strives to be the best player he can, always looking to improve his skills. He has grown into a leader both on and off the court, and as a coach, you can ask for nothing more." Jaguars assistant coach Dovid "ACE" Engel added, "He is Magic [Johnson] and I don't speak only about his performance on the court but how he affects the players around him as well. Magic's greatest strength was his ability to make everyone around him better without losing anything himself—and I believe that to be a great ball player's most important contribution."
Ezra, mazel tov on your recent bar mitzvah and congratulations on being recognized as this week's Sportstar of the Week! Who is your role model and why?
My parents because they taught me if I want to achieve something great I have to work hard for it.
What is your favorite sport, and why?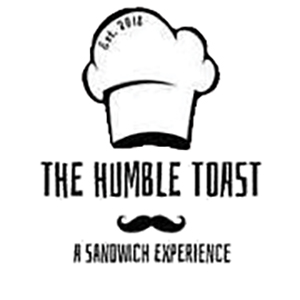 Basketball, because I can always play either by practicing myself in my backyard, with my brothers or with friends.
What is your pregame routine?
I take form shots, stretch, mid range shots then go over the game plan with my teammates.
What is your greatest sports accomplishment?
Winning the sixth grade Yeshiva League championship with my team.
Who is your favorite athlete and why?
Aaron Judge of the New York Yankees. He is a great player but also a friendly personality.
What is your earliest sports memory?
In the second grade MGBL championship game, with two seconds left I got fouled and I had to hit two free throws which I did for the win.
What is your weirdest sports memory?
Playing baseball, I told my teammate I'm about to hit one deep—and instead I struck out swinging.
What is your favorite thing to do when you are not playing sports?
Playing Xbox with my brothers or hanging out with friends.
What is your favorite sports memory?
Jumping up and down with teammates after winning Yeshiva League sixth grade championship.
What is the best thing about being a Sportstar?
Making new friends while playing together or against each other. I enjoy the competition and opportunities to behave appropriately by doing the right thing, win or lose.
The Humble Toast Star of the week will receive a $25 gift card to The Humble Toast. Please send nominees for an upcoming The Humble Toast Jewish Link Stars of the Week to [email protected].