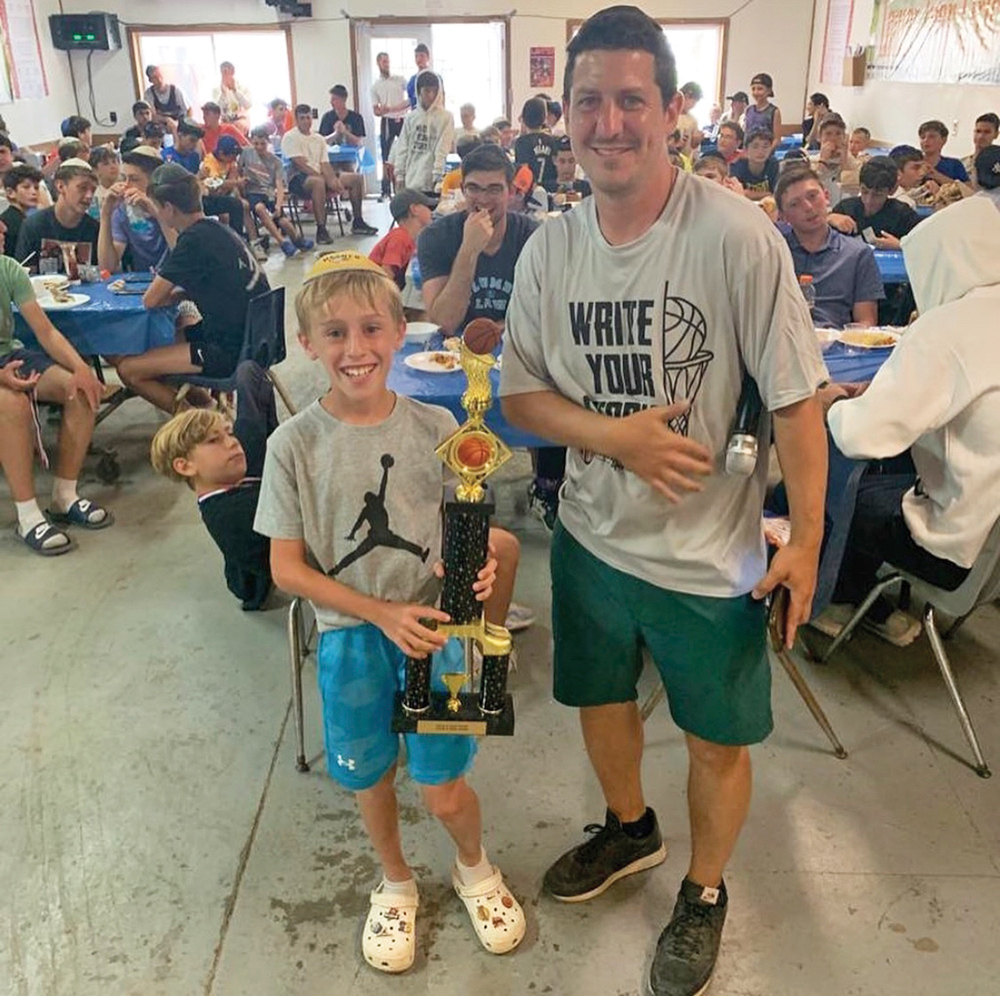 The Jewish Link and The Humble Toast would like to recognize Jack Goldbrenner as this week's Sportstar of the Week. The sixth grader at Yeshivat Noam picked up the Hustle & Heart award a few weeks ago at the Hustle & Heart 2023 boys camp. When asked about Jack and the program, Hustle and Heart boys camp director, Dovid Schaulewicz, told The Jewish Link, "Hustle & Heart boys basketball camp 2023 was a huge success, with over 100 players attending from New Jersey, New York, Baltimore, Florida and more! One of the most coveted awards we give to our players is the Hustle & Heart award which is given to a player who exemplifies a great work ethic and middos. For the fifth and sixth grade division, the clear choice among coaches was Jack Goldbrenner. Jack epitomizes what it means to be a Hustle & Heart player. He is competitive, hard working and really internalizes that we are all part of the Hustle & Heart family. Jack gave it his all on every possession, was always looking for an extra clinic to attend and was a great friend to everyone in his division. Congratulations to Jack and we are so proud of him."
Jack, congrats on the Hustle and Heart award and on being recognized as this week's Sportstar of the Week! Who is your role model and why?
My parents because they each help me become a better player in basketball. My father likes to guide me in the sport and my mother is always there to cheer me on while I play.
What is your favorite sport?
Basketball, because it's a fun sport to watch and play.
What is your pregame routine?
Doing handshakes with my teammates before the game.
What is your greatest sports accomplishment?
Winning all around camper at Hustle & Heart!
Who is your favorite athlete and why?
Lebron James because he has good basketball skills, so it is entertaining for me to watch him play.
What is your earliest sports memory?
Going to a  Boulders game with my family, grandparents and cousins.
What is your weirdest sports memory?
When my flag football team knew we would lose the game, we started to do funny plays just to have fun.
What is your favorite thing to do when you are not playing sports?
Playing games with my siblings.
What is your favorite sports memory?
When I scored a buzzer beater at Camp Hustle & Heart.
What is the best thing about being a Sportstar?
Being a key player of my team and having lots of fun on the courts at Camp Hustle & Heart.
The Humble Toast Star of the week will receive a $25 gift card to The Humble Toast. Please send nominees for an upcoming The Humble Toast Jewish Link Stars of the Week to [email protected].