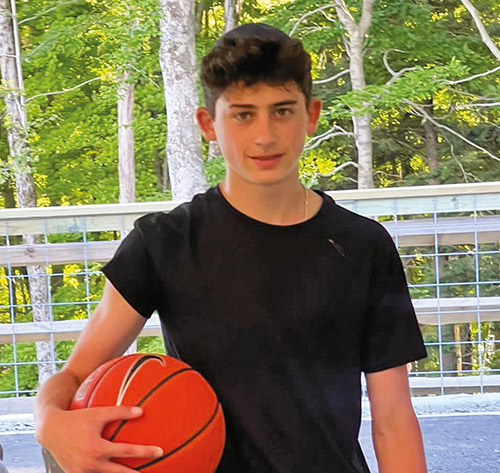 The Jewish Link and The Humble Toast would like to recognize Nathan Wild as this week's Sportstar of the week. The Moriah School eighth grader was the high scorer for the Moriah Mountaineers basketball team and earned all tournament honors at the first ever Moriah Invitational tournament and the Hustle & Heart tier two championship. When asked about his high scoring guard, Moriah coach Jon Katz told The Jewish Link, "It was a pleasure to coach Nathan. He is well respected by all of his teammates both on and off the court. Nathan's freakish athleticism is unparalleled I expect big things from him when he starts playing high school basketball next season."
Nathan, congrats on the championship and on being recognized as this week's Sportstar of the Week! Who is your role model and why?
My parents because they help me figure things out when I'm not sure what to do.
What is your favorite sport?
Basketball. I love that everyone has to play well as a team to win.
What is your greatest sports accomplishment?
Winning the MVP of the HALB tournament.
Who is your favorite athlete and why?
Steph Curry, because he changed the way we play the game.
What is your earliest sports memory?
My dad coaching me in MGBL when I was in second grade.
What is your favorite thing to do when you are not playing sports?
Hanging out with my friends.
What is your favorite sports memory?
The first time I scored 30 points in a game.
What is the best thing about being a Sportstar?
You get a lot of trophies.
The Humble Toast Star of the week will receive a $25 gift card to The Humble Toast. Please send nominees for an upcoming The Humble Toast Jewish Link Stars of the Week to [email protected].
By Jewish Link Sports Desk