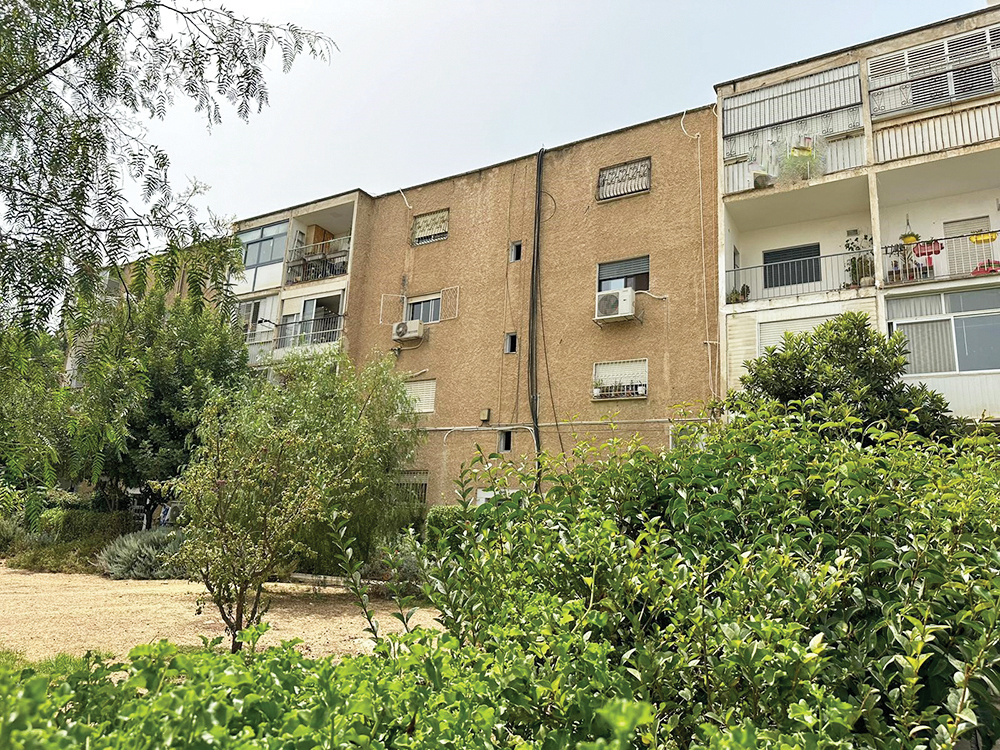 Let me introduce four clients and their Jerusalem real estate goals: Ariel, an Israeli living abroad for the next 8 years, wants to move into a modern 3-bedroom apartment upon his return to Israel. Batsheva lives in Israel and her goal is to move into a 4-bedroom apartment in 15 years. Chava lives overseas and would love to move into a 3-bedroom apartment when she retires and makes aliyah in ten years. Finally, David wants to buy an investment with strong upside potential but limited downside risk.
The clients' commonalities were (1) a long-term horizon of at least 8 years and (2) a desire to buy in central Jerusalem, but (3) an inability to afford apartments based on today's market values. Despite the budgetary limitations, our clients' timing flexibility empowered us to think creatively, and we focused on Pinuy Binuy urban renewal projects.
Pinuy Binuy means to evacuate (pinuy) and tear down older buildings, and construct (binuy) new ones. When the older, smaller buildings are replaced with higher density housing, the original owners trade in their apartments for a new, often significantly larger, apartment—plus the developer covers their relocation costs during construction. Accordingly, astute buyers are purchasing apartments in buildings slated for Pinuy Binuy redevelopment, with the long-term goal of exchanging them for brand new apartments at no additional cost.
Keep in mind a few important points: Just because a building is dilapidated and should be torn down, does not mean that it will be. As not all older buildings will end up being razed and rebuilt, one must do thorough research to ensure that they are choosing their purchase wisely. Furthermore, Pinuy Binuy is a drawn-out process. Between getting existing apartment owners to approve the project, enduring a lengthy administrative process, emptying out the buildings, and then finally constructing new towers, a project can sometimes take upwards of ten years to complete.
Pinuy Binuy has become extremely popular in Israel's major population centers because it is a "win-win-win" situation: (1) the existing apartment owners receive new units, (2) the local government provides a solution to the pent-up demand for additional housing while also replacing older, unsafe buildings, and (3) the developers profit by selling apartments.
Our four clients embraced Pinuy Binuy, as it afforded them the opportunity to buy an existing unit which down the road will be replaced with a new apartment that addresses their needs. Ariel bought a 65 sqm apartment in a great Katamon location, where a Pinuy Binuy plan has been in the works for the past few years. The apartment, purchased for 2.5m NIS, will be replaced with a 103 sqm 3-bedroom apartment upon project completion in about 8 years. In today's market, the value of a 103 sqm unit in that location is worth over 4.5m NIS. As you can see, the upside is massive, which is why Ariel urged me to write this article—he named it "The Gold Rush of 2023"—so that others can take advantage of this opportunity.
Batsheva bought an 87 sqm 3-bedroom unit in the same complex, and will receive a 124 sqm 4-bedroom apartment upon project completion. Chava, like Ariel, bought a 65 sqm unit and will receive a 103 sqm 3-bedroom unit. Finally, David the investor bought a 65 sqm 2-bedroom unit in Armon Hanatziv, a neighborhood next to Arnona that is about to undergo major gentrification thanks to Pinuy Binuy. David paid 1.8m NIS and in 8 to 10 years will receive a 100 sqm unit, which is worth 3.5m NIS in today's market.
Pinuy Binuy is understandably not for everyone. However, for investors and families with a long-term real estate horizon, buying an apartment with Pinuy Binuy potential can be a golden opportunity.
---
Gedaliah Borvick is the founder of My Israel Home, a real estate agency focused on helping people from abroad buy and sell homes in Israel. To sign up for his monthly market updates, contact him at [email protected]. Please visit his blog at www.myisraelhome.com.