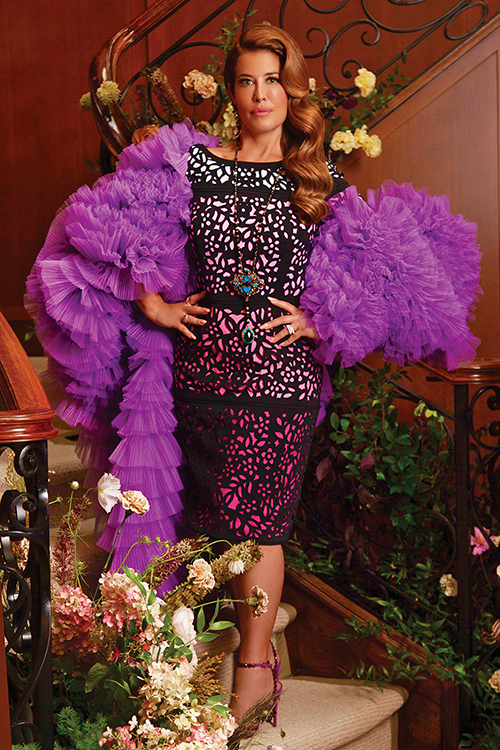 Shani Grosz dresses thousands of women actresses and television news anchors. They must look fabulous and feel comfortable, since an audience is watching their every move. Grosz knows that all women want to look and feel their best, no matter what their job is. She designs The Shani Collection with classic elegance and a flattering fit to make every woman feel like a star.
While Grosz creates a new dress collection twice a year, her clothes have a timeless element that never goes out of style. "I design classic fashion, made well, not fast fashion which is one season and out," she said from her showroom, where she was giving me a virtual tour. Her fabrics are sourced from all over the world and she tests them all. They have to be comfortable, have some give and stretch and be made to last. "As much as my brand stands for fashion, it's realistic fashion," she said. Even women on screen and stage have to face the music after childbirth. "With millions of people looking at them, even after that baby, they are looking good and feeling good," said Grosz.
Grosz looks at trends and interprets them to what she thinks her customers will wear. "I stay true to a feminine aesthetic," said Grosz, who grew up in a Modern Orthodox home in Suffern, New York and now lives in Manhattan. This season, she is incorporating a lot of feathers and making dresses with a "floaty, dreamy" feeling. She has many black-and-white styles that can be worn all year, which is much appreciated by women who travel south in the winter. After black, her best-selling color is royal blue.
Grosz is an artist and she thinks of her fashions as wearable art. She uses lots of applique, which she designs, beading and embroidery. She loves sparkles on her clothes and her paintings: one of her paintings is adorned with Swarovski crystals.
Her recommendation for women looking to build a wardrobe is to invest first in a little black dress. "You can change jewelry, change shoes and wear it 10 times and it will look different each time." After that it's personal. "When you put something on, you automatically feel it. You know when it looks good; it's not the same for everyone."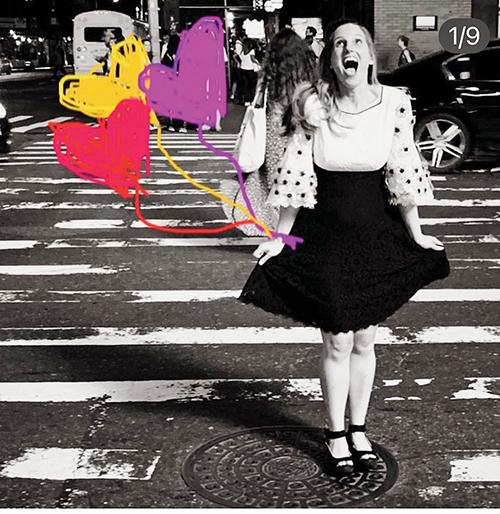 Grosz's customers are loyal fans. Risa has been buying clothes designed by Grosz for many years and is still wearing them. "Her pieces are timeless," said Risa. "Nobody knows if I'm wearing something that's new or from five years ago. Risa said she has a closet full of clothes by Grosz and it's a big closet—like attic-sized. "Her clothes are so easy to wear; I get a million compliments. They're very versatile. I can wear her dresses to shul or to an event. She's talented and creative. I love her look."
Barbara Heller is an actress, singer, podcaster and writer in Los Angeles who met Grosz through a mutual friend. The two support each other in their work. Grosz dresses Heller for nearly all of her concerts and one woman shows in New York and Los Angeles. She, in turn, helps promote Grosz's designs on social media with her very effervescent and irreverent personality. "I would go out into the street in New York with my Shani dress and sneakers (which she always wears) and interview people and ask 'Do these sneakers go?' And they always asked, 'Who made the dress?'"A multi-faceted personality who is very committed to Judaism, Heller wore a Shani dress co-leading the world-wide Chana's Prayer Event for Jewish Women at the Palm Beach Synagogue in 2021, and another to a recent RFK Jr. gala.
Heller loves that Grosz's clothes are not just for food deprived models. "I feel beautiful in her clothes; I wear them almost every Shabbos and to every simcha," she said. Sometimes she'll wear a shell or leggings with an outfit so it's unquestionably tznius. She'll be wearing an outfit by Grosz at her upcoming original solo musical in New York on Oct. 15, "Messianic Moments and Cosmic Conversations."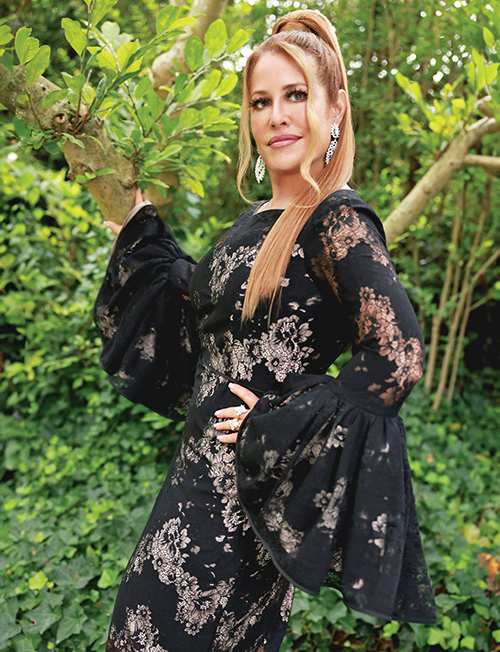 Grosz has more projects and products in progress. She is developing a line of dresses for wedding guests, including mothers of the bride and groom, and she has a line of jewelry coming out soon.
The Shani Collection is sold at Saks and Nordstrom. The Focus by Shani line is available at Nordstrom Rack, Saks Off 5th and Kohl's. Both collections are available online at www.shanicollection.com.
Grosz wants to give The Jewish Link readers a pre-Rosh Hashanah gift. Go to www.shanicollection.com and use the code "Link 20" for 20% off your purchase.
---
Bracha Schwartz is the special sections editor at The Jewish Link.