So, you've been on the lookout for an apartment in Jerusalem for quite some time and finally you believe you've found the perfect one. You're eager to proceed with the process, but at the same time you want to exercise caution and ensure your own protection. Which experts should you involve, and what roles do they play in the process?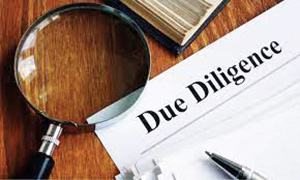 First and foremost, it's important to do all your due diligence thoroughly. However, while conducting it, you must bear in mind that the seller will most likely be unwilling to wait indefinitely. The typical time frame for the due diligence period ranges from 2.5 to 3.5 weeks from the moment you reach a preliminary agreement. Consequently, it becomes crucial to ensure that different aspects of the process progress simultaneously rather than consecutively.
Lawyer
The primary expert you should engage is a lawyer. Your lawyer will thoroughly examine all contracts and agreements, ensuring that all legal obligations are documented in writing, thereby enabling the smooth progression toward closing the deal. The attorney will also coordinate with other experts involved in the process. For instance, if you have specific concerns about the balcony, such as ensuring an unobstructed view, your lawyer is the one who would suggest the right professionals and recommend the involvement of specific experts.
This underlines how significant your lawyer is since he/she will play a pivotal role in determining which additional experts are required. The lawyer will inform you about the commitments outlined in the agreement and point out those that are not.
As a broker, I'm more than happy to provide multiple lawyer recommendations, as it is ultimately the clients' decision to consult with these professionals and select the one whose approach aligns best with their needs. Seeking recommendations from friends and family is also advisable. It's of course essential to engage a lawyer who specializes in real estate.
Mortgage Broker
If you intend to borrow money from a bank and are concerned about securing the necessary funds, it is vital to enlist the services of a mortgage broker who will assist you in obtaining pre-approval and a property valuation. Remember, once you sign the purchase contract, there are no contingencies, so ensuring your ability to make the payments is essential.
Inspector/Interior Designer
One person whom both I and your lawyer should recommend involving is a property inspector. In the case of newly constructed properties, you may also consider hiring an architect/expert to review the specifications and plans. Understanding any issues with the apartment you would like to purchase is crucial before you are locked into the deal.
Currency Expert
Another major consideration is how you plan to convert your money into Israeli shekels. Whether you choose to use your bank or an intermediary currency transfer company is up to you; however, the latter option should offer additional assistance with navigating bureaucratic processes and lower transaction rates. It's important to arrange this from day one, as any delays in payment can be problematic. It is mandatory to understand how and when payments will be due before purchasing.
Planning Expert
There is one expert whose involvement may be required depending on the situation, and it's a decision you should discuss with your lawyer at the beginning of your due diligence. A planning expert can provide valuable assistance with permits, assessing the legality of existing structures, forecasting future construction in the area, and determining whether your desired views may be obstructed. If preserving a specific view is crucial to your purchasing decision, the expertise of a planning expert becomes essential, as they are uniquely equipped to provide you with the necessary assurance. They will examine zoning regulations, prepare comprehensive reports, and offer a crucial understanding of the current and potential developments in the vicinity, including any legal intricacies associated with the specific property you intend to purchase.
Conclusion
These are the main experts I highly recommend involving in the due diligence process. There are certainly other roles to consider, and as mentioned earlier, your lawyer will provide specific recommendations based on your circumstances. Remember, once you sign the purchase agreement, there are no contingencies. Your attorney should effectively manage this process and ensure that you involve all the necessary experts and fully comprehend every aspect. Your broker should collaborate with your lawyer to coordinate the schedules of all the experts involved, ensuring that they are working within a reasonable time frame to maintain the smooth progress of the deal. If a serious issue arises during the due diligence process or if the seller exerts an unreasonable amount of pressure that hampers your ability to conduct necessary checks, don't hesitate to step away from the deal.
When your attorney informs you that your contract is complete, be sure to obtain a synopsis or direct translation in English so that you can read and understand the document thoroughly. If you have any questions, don't hesitate to ask! All queries should be addressed before signing because raising concerns afterward may be too late if there are aspects that don't align with your preferences. The most important takeaway from this is to seek guidance and to trust your experts to ensure the process is handled correctly.
---
Ben Levene is owner of Capitol Real Estate. He can be contacted at +972538224336 or [email protected]. Visit www.capitil.com