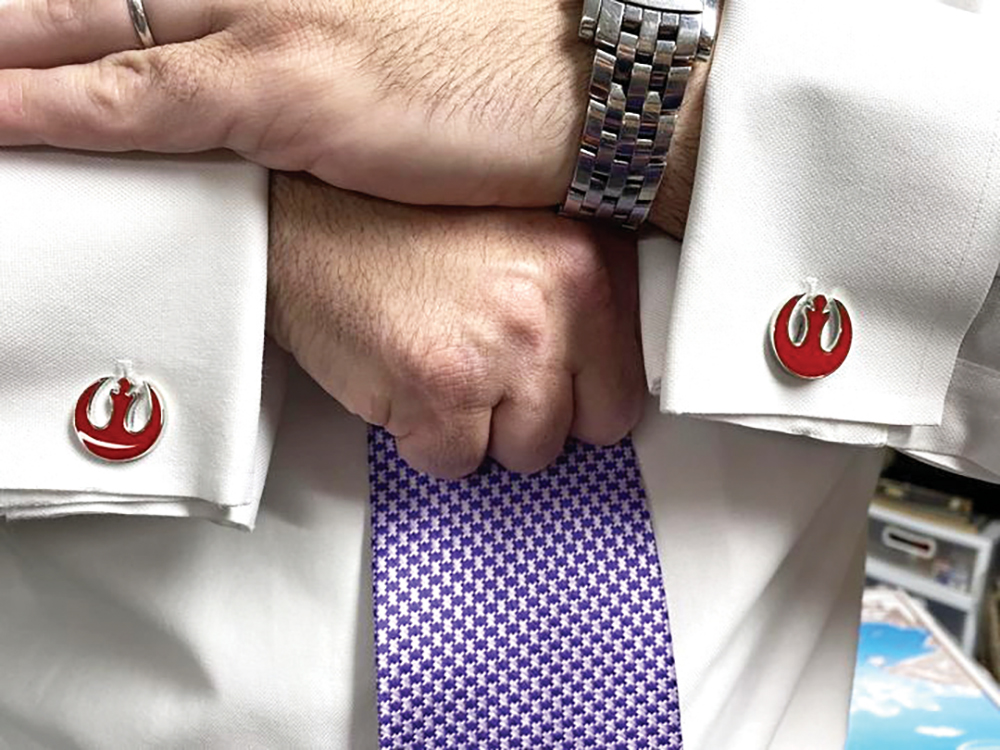 Did you notice that last week's cufflinks were miniature leveling devices? If yes, you will have noted that they were filled with water, naturally, which is involved in the set piece of Rivka and Eliezer's encounter. Many of you had excellent ideas about levels of holiness. Those were excellent. Thanks for sharing your creativity!
And now it's time again to play Love it or Link It! How do these relate to the week's parsha? You might recognize the symbol from somewhere, and if you do, be sure you know for sure which side and which team it's representing. Then you have half the answer. Have fun! Shabbat shalom, y'all!
---
For years now, Martin Bodek has been wearing cuff links themed to the week's parsha, to stimulate conversation around the Shabbat table. Naturally, it begged for a wider audience, and The Jewish Link seems like a perfect home—especially in name. Every week, we'll present the cuff links, and you tell us how it ties in to the parsha of the week. E-mail your guesses, educated and otherwise, to [email protected] and we'll publish the best and most creative answers a week later. Have fun!