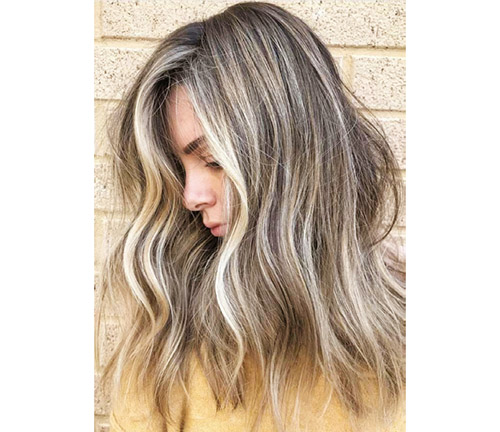 With Pesach just around the corner, now is the time to freshen up your look. A fabulous new look is easily achieved by choosing vibrant hair colors that will best enhance your skin tone. If you're not yet ready to purchase a more updated wig, adding pops of color to your existing one will help you to change up your look.
2023 spring and summer hair colors are going to be about subtle, but statement-making, eye-catching shades of color. Creamy blonde, Metallic brunettes, Ruby reds and Toasty ash hues.
Blended Bronde—This color gives cool-toned brunettes a chance to lighten up their existing color with extremely blended blonde highlights.
Carmel Melted Balayage—To achieve this look on your wig, you can either ask for balayage highlights that focus towards the tips of the wig's hair, or you can take an older oxidized wig and add color to the roots to achieve this look.
Strawberry Brown Balayage—This takes brunette to an entirely new level. It's a typical dark-color brown with added pops of deep strawberry red.
Statement Blonde Money Piece—Any hair color can handle adding pops of blonde, if you use the right shade. Adding a "money piece" (a flattering strand right around the face) with "babylighting" throughout the piece will enhance any color you choose.
Peach Blonde—This new shade of blonde will be replacing the typical strawberry blonde. It has an underlying peach-orange tone that makes it stand out while adding brightness to your skin.
Burnt Caramel—Pops of caramel always enhance all shades of brunette. This shade adds an extra pop of brightness to random hair tips, enhancing the layered cut.
Blushed Chocolate Brown—This color adds a subtle blush tint (a very slight pinkish hue) to the toner, adding a twist to the typical blonde color.
---
Sari Friedbauer is a licensed cosmetologist and certified wig maker. She is located in Teaneck and is available for consults. Text 201-694-5319 to schedule your appointment.