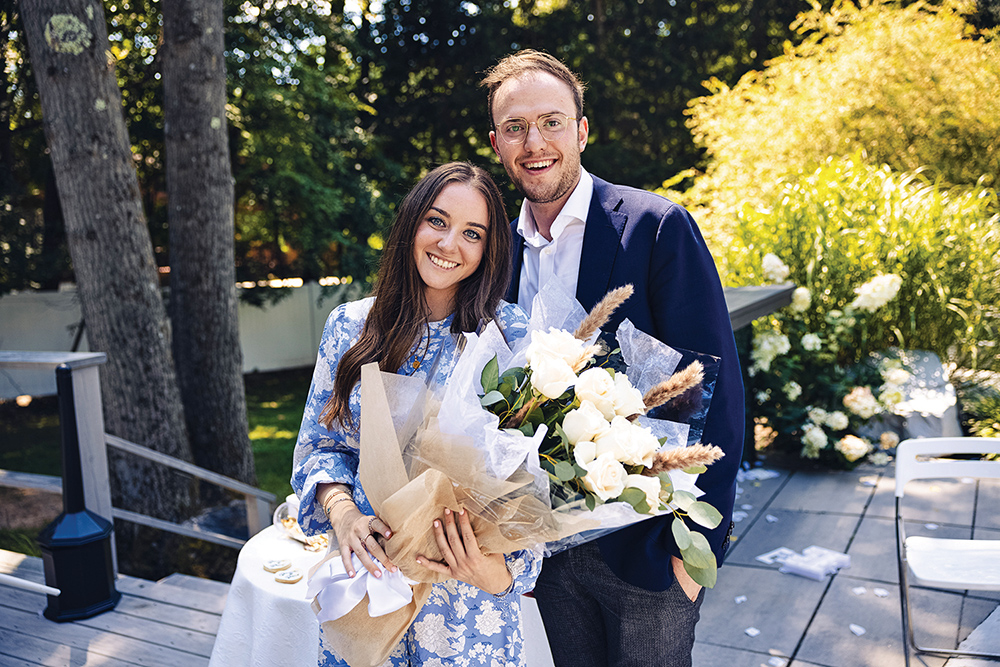 Tu B'Av, the 15th of Av, is a Jewish holiday celebrating love. The Mishna tells us that on Tu B'Av in biblical times, unmarried women would wear white dresses and dance in the vineyards. The unmarried men would go to watch them and choose a wife. The process of finding your bashert is a little different today, but Tu B'Av has become a popular day for couples to get engaged. If you're a guy planning to pop the question, consider Tu B'Av, which begins this year after sunset on August 1. Whatever day you choose, proposals take forethought and planning—especially if you want a few friends to emerge from the shadows after she says yes, and an even bigger crew waiting for you and your fiancée to make an appearance at the l'chaim.
Photographer Eli Weintraub of Passaic (www.eliweintraub.com) has been capturing proposals for over a decade. He is usually contacted by the young man about photography, but sometimes it's a parent or friend. At least one friend, and typically a small group, gets involved to plan and help. They know where and when the proposal will happen, and arrive early with props and champagne. It's a surprise for the woman.
Popular spots include city rooftops, beaches, bridges, restaurants and parks. Weintraub says proposals in public places are fine. "I have photographed whole spectacles in Central Park, but people give the couple space," he said. "After she says 'yes' they all start cheering."
As the time approaches, everyone but the couple hides, including the photographer. "I try to find a wall or a bush so they can't see me," Weintraub said. He plans the shot according to the client's comfort level. Some want a close-up and others want a little distance to maintain privacy. After the couple is officially engaged, he emerges and poses them for photos. Then the fun begins with shots of the couple holding champagne glasses and FaceTiming their parents. The whole process is usually about 45 minutes.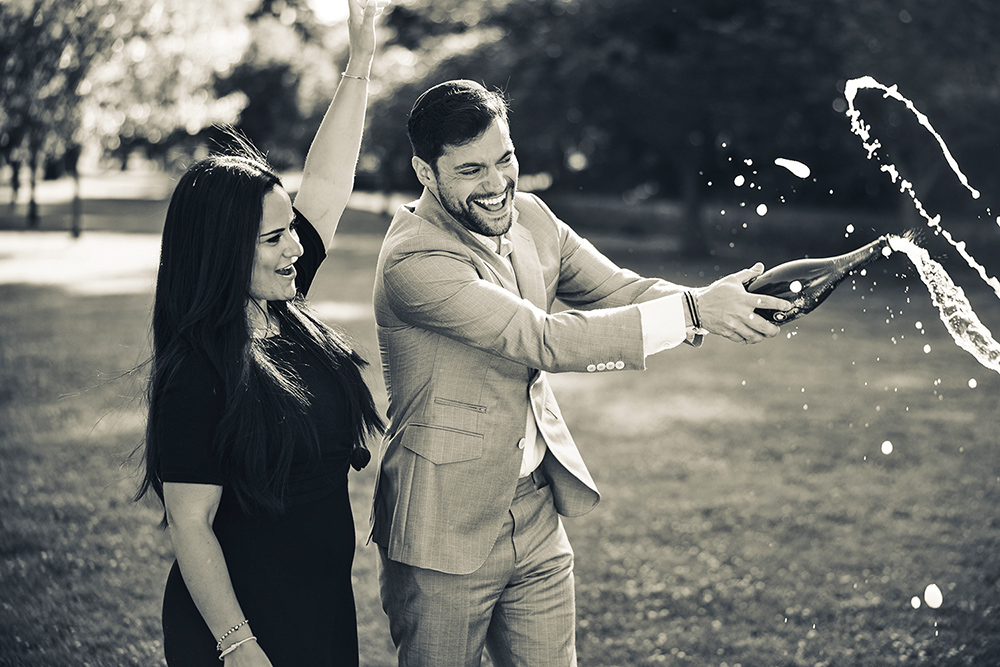 There are creative settings that allow the photographer to blend in without raising suspicion. Weintraub's first proposal photo shoot was for a friend in Israel. His friend's idea was to propose at the end of a tunnel tour of the Old City. Weintraub went as part of the group so he could pretend to be an average tourist taking photos. Then, when his friend got down on one knee, the photographer came closer, snapping as many shots as he could. Another time, Weintraub was filming a music video and one of the people involved brought his girlfriend, allegedly just to watch. As the camera was rolling, he got down on one knee and proposed.
Although he hasn't had any disasters, Weintraub has photographed proposals that got complicated due to incomplete planning. He was at a Williamsburg rooftop and the woman was expected in 10 minutes. A security guard approached Weintraub's client and said he hadn't arranged to use the space and would have to leave. Somehow, they talked the guard into letting them stay and the proposal went as planned. Perfect proposals can also be derailed by the weather. Weintraub has been to outdoor proposals where friends set up rose petals and candles that were blown away by a sudden gust of wind.
While the woman doesn't know when the engagement will take place, she is usually anticipating a formal proposal and dresses accordingly for dates. Sometimes a compassionate guy will give her a false reason why she should dress up for an occasion. Everyone wants to look their best for photos.
Whether you choose to get engaged on Tu B'Av or another date that has significance in your lives, like a birthday or anniversary of the day you met, enlist help to make sure all details and contingencies are planned. And wear a big smile that will be captured in a moment and last a lifetime.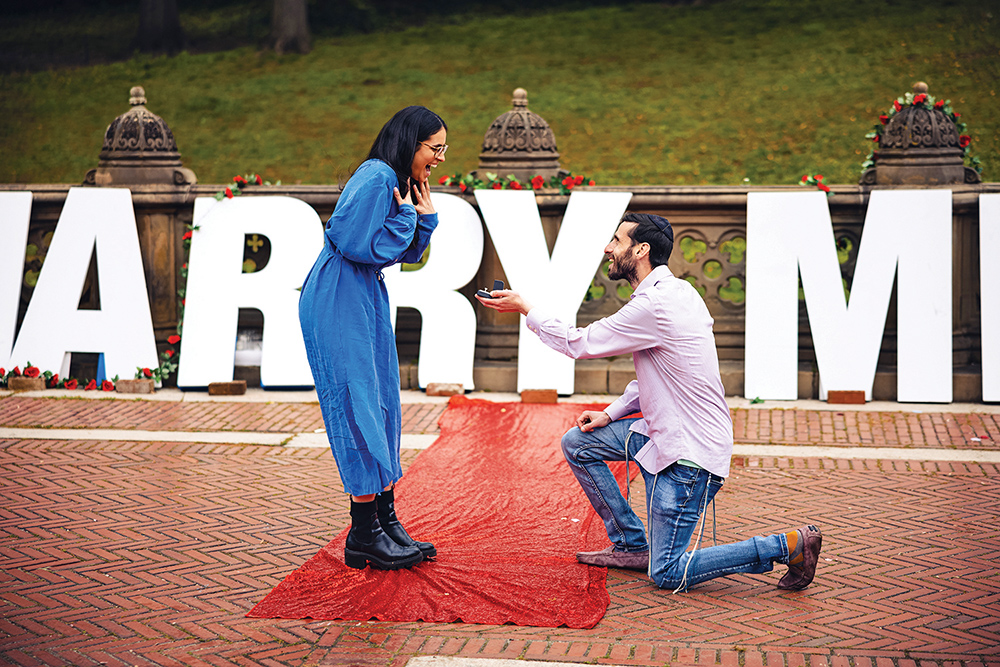 ---
Bracha Schwartz is the special sections editor at The Jewish Link.