Every targeted act of antisemitism, no matter how small, makes the Jewish community feel unsafe and unsettled. And for the Jewish residents of the Upper East Side, that feeling has resurfaced, following the defacement of the street-facing display at Congregation Kehilath Jeshurun on East 85th Street on Saturday, August 12.
The synagogue security footage shows that at approximately 7 p.m. on Saturday, a man dressed in a white undershirt approached the building to write an antisemitic slur, defacing the sidewalk display boards. According to a statement posted to Facebook by Kehilath Jeshurun, the incident was immediately reported to the 19th precinct and NYPD labeled the act as a hate crime.
"KJ and Ramaz are committed as always to upholding the highest standards of security for our community," reads the statement. "We are continuously upgrading our security protocols and are currently undergoing a comprehensive security review conducted by an external firm to enhance our security measures. Please rest assured that we are taking all necessary steps to maintain a secure and welcoming environment for all our members."
Mitch Silber, executive director of the Community Security Initiative (CSI), shared with The Jewish Link that CSI is working closely with KJ to address the issue at hand. "One positive for the investigation is that the CCTV cameras caught some amazing images of the suspect, and now NYPD is going to their database to see if he has committed any other crimes." As of Tuesday, there were no updates on whether the suspect was identified.
Silber noted that having good outdoor lighting and security cameras, like KJ, could not only help in investigations of antisemitism, but could also help deter these incidents. "If it's at night, people don't want to graffiti a building when they know they're fully illuminated." And although KJ has a full security detail present during services, Saturday's hate crime occurred before minyan—when no one was actively in front of the building. "I think a robust presence of security guards does a lot," he said.
Presently, CSI is prototyping artificial intelligence CCTV camera systems that would be able to scan a perpetrator's face and create a database that would alert synagogue security if that suspect were to return to the vicinity. Silber elaborated that this technology is being piloted at a few different locations as part of the ongoing effort to prevent antisemitic incidents.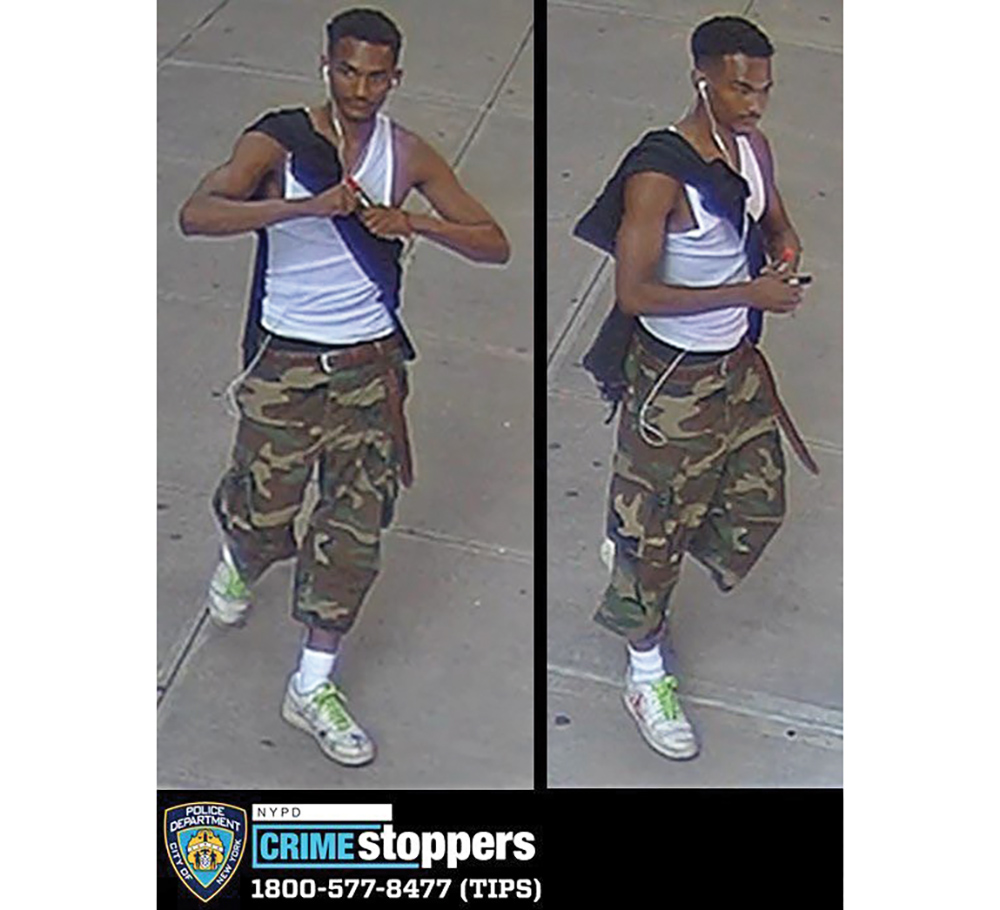 Silber urged individuals to take part in the effort to catch antisemitic perpetrators by taking photos and videos of anyone they see committing a hate crime. "There have been many times that good Samaritans have videotaped an incident, and were able to pass that information to police, which ultimately led to an arrest." While this may not be preventative, he explained, it does help NYPD keep track of those who have harmed the Jewish community, and could do so again in the future.
"Antisemitic incidents are actually down 18% in New York City compared to the last year, which is good news," said Silber. "The bad news is, prominent Manhattan synagogues have fallen victim to what's known as 'swatting attacks,' where online trolls call emergency services to report a shooting or bombing which they never plan on committing. They do so to disrupt synagogue services remotely and use the attack as propaganda, like, 'ha, ha, look at those stupid Jews."
The Anti-Defamation League wrote in a statement that these trolls "use highly antisemitic language, appear to have targeted at least 26 synagogues and two ADL offices in 12 states over this time period." Silber assured that CSI has been working closely with NYPD and the ADL to intercept these swatting attacks on Manhattan synagogues, especially during this recent uptick.
NYPD is still searching for the perpetrator of the antisemitism at KJ. Anyone with information is urged to call 1-800-577-TIPS or to contact the 19th precinct directly.
---
Channa Fischer is the digital editor of The Jewish Link and is the resident 20-something in the office. She resides in Washington Heights.