An unforgettable journey of growth and exploration.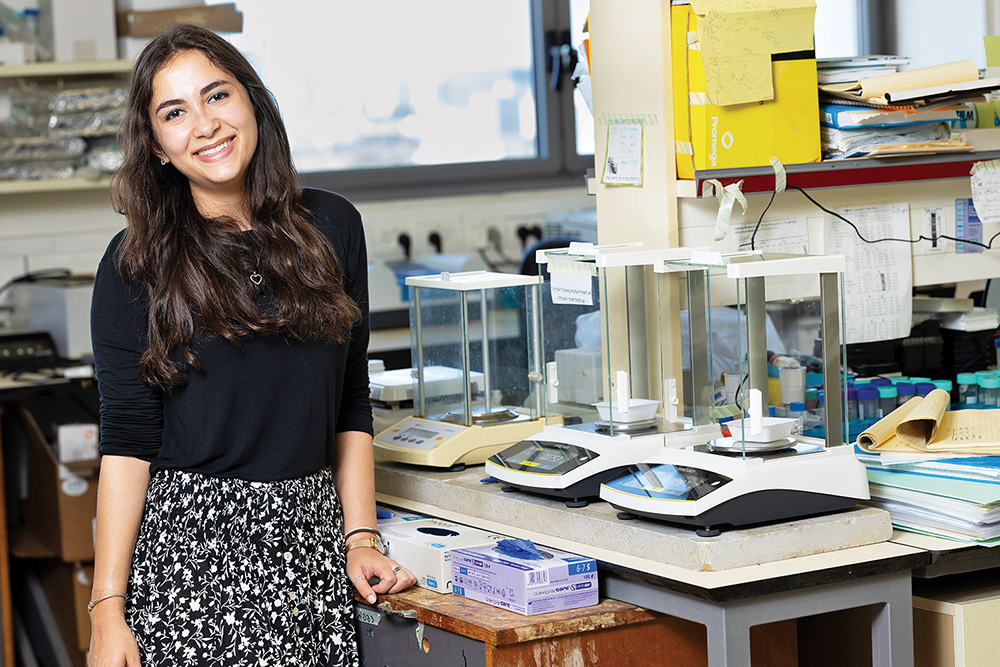 (Courtesy of YU) This summer, Yeshiva University proudly facilitated four remarkable programs in Israel, providing 84 undergraduate students with the opportunity of a lifetime. From immersive internships to cultural exchanges, these programs offered participants a chance to live and learn in the vibrant land of Israel. Here are some highlights of these transformative experiences that unfolded in July and August, leaving a lasting impact on all who were involved.
Counterpoint: Making a Difference For Disadvantaged Youth
The Counterpoint program, an integral part of YU's Israel summer offerings since 2006, focuses on empowering at-risk youth in the country's peripheries. Supported by the Jewish Agency for Israel and the World Zionist Organization, Counterpoint aims to bridge communities and inspire long-lasting positive change.
This year, after a hiatus due to COVID, the program made a powerful comeback in the southern town of Kiryat Malachi, engaging predominantly with kids from Ethiopian and Russian immigrant families. YU students volunteered their time to mentor, teach and engage with seventh and eighth graders, utilizing activities such as sports, dancing, baking and arts—all conducted in English. Despite the language barriers, the kids and YU students bonded on an incredible level.
The final week of the program involved volunteering across Israel, fostering a sense of civic responsibility and connection to the broader Israeli society.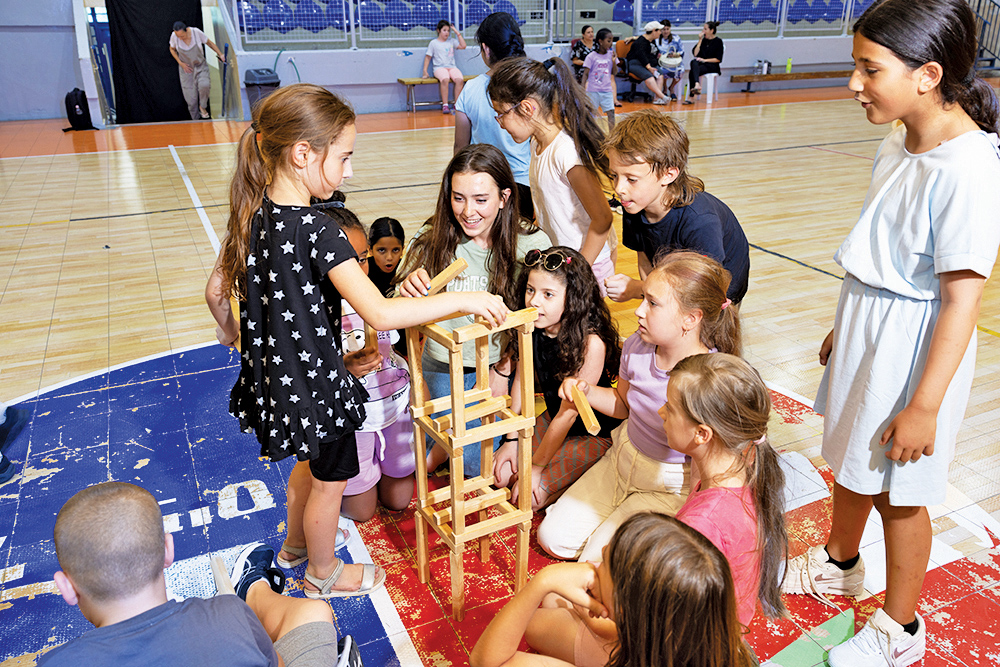 Summer Internship: A Glimpse Into the Startup Nation
YU's Summer Internship program was founded in 2021 by Noam Wasserman, dean of YU's Sy Syms School of Business, and Yonit Serkin, the managing director of the renowned accelerator, MassChallenge Israel. The program now provides students with an immersive experience in the heart of Israel's entrepreneurial ecosystem. Over the past three years, this program has evolved into a seven-week internship opportunity.
This summer, 22 talented YU students were selected from a pool of over 60 applicants to work in various fields, including marketing, engineering, communications, data research, journalism, computer science, business development and accounting. Through hands-on experience and mentorship, students gained invaluable insights into the Israeli startup culture while making meaningful contributions to their host companies, which included DLA Piper (international law), Sapir Venture Partners (venture capital), Provation Life (women's health), the Times of Israel (journalism), Nefesh B'Nefesh and The Zomet Institute (combining Torah with engineering).
The YU students worked with top-level executives and leaders in their fields, who were very impressed with their enthusiasm and academic prowess. For their part, the students were thrilled with the opportunity to learn hands-on about the business and non-profit world.
"Interning here in Israel has provided me with the opportunity to actualize all my skills I have learned at YU and bring them with me to the work force," said Miriam Edry, '25, Sy Syms School of Business.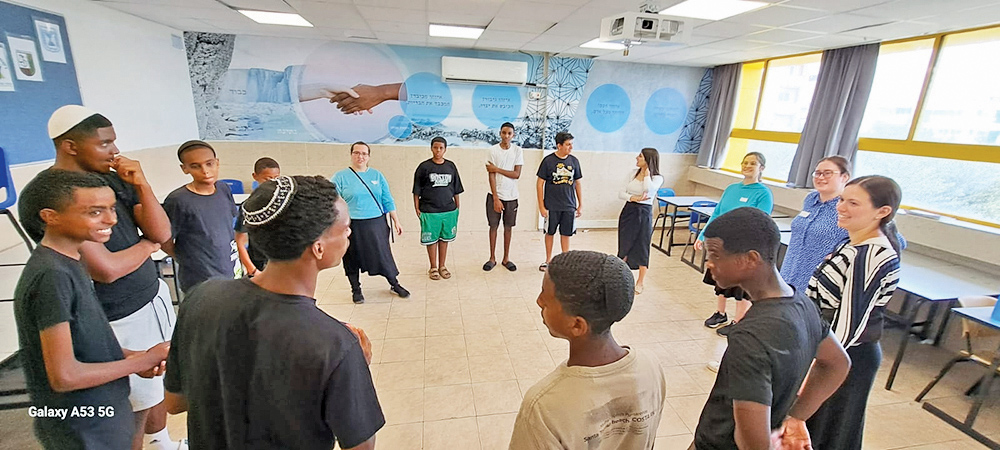 "Things they could not get in the classroom, they get here, with real, hands-on experience," said YU in Israel Executive Director Stephanie Strauss. "Engaging with industry experts and alumni mentors in leadership positions is the best form of education."
Meetings with some of the 7,000 YU alumni who live in Israel helped the students build their networks and develop relations with new mentors. In addition to their internships, the students had shiurim from YU roshei yeshiva and morot, shabbatons and other "uniquely YU" aspects of Torah U'Business.
Bar-Ilan: Unleashing the Power of Research
For 12 years, YU has collaborated with Bar-Ilan University to offer a unique summer research internship program. Thirty YU students immerse themselves in a rigorous eight-week study experience, working side by side with faculty and students at this world-renowned university, and conducting experiments in state-of-the-art labs. This program nurtures students' intellectual curiosity and equips them with invaluable skills in critical thinking and problem-solving.
Spanning a range of different research fields—life sciences, brain research, exact sciences and engineering—the Bar-Ilan internship program is a testament to YU's commitment to fostering a passion for knowledge and academic growth among its students.
Archaeological Fieldwork Investigation: Unearthing the Rich History of Israel
Under the guidance of Dr. Jill Katz, professor of archaeology at YU, and Prof. Steven Fine from YU's Center for Israel Studies, 10 Jewish-history students embarked on an awe-inspiring journey of discovery through archaeological digs. For three weeks, they worked alongside internationally renowned archeologists, delving into the depths of history, excavating at the base of Har Habayit—Judaism's holiest ancient site in the heart of Jerusalem. This immersive experience allowed students to connect with the ancient roots of the Jewish people, gaining a deeper understanding of the cultural heritage that binds them to the land of Israel.
"Sometimes one finds something that can really make one think," said Dov Pfeiffer, '24, Yeshiva College. "Like a brick with the stamp of the Roman Tenth Legion, apparently first used in the aftermath of the Bar Kochba Revolt, later reused in Byzantine times. As Tisha B'Av recently concluded, this relic of ancient tragedy, lost to time until a fellow student's sharp eyes noticed the writing, now something I know I've held in the modern day with the Temple not yet rebuilt is something that forces reflection."
"The Yeshiva University Summer Programs in Israel offer students an exceptional opportunity to explore, learn and grow in the vibrant setting of the Jewish homeland," said Noam Wasserman, dean of the Sy Syms School of Business at YU, who is a key mentor and partner in the Summer Internship program. "Whether engaging with underprivileged youth, interning at Israeli companies, conducting research or unearthing ancient history, each program cultivates a deep connection to Israel and leaves an indelible mark on participants' lives. These transformative experiences not only shape individual journeys but also contribute to building a stronger and more connected global Jewish community."