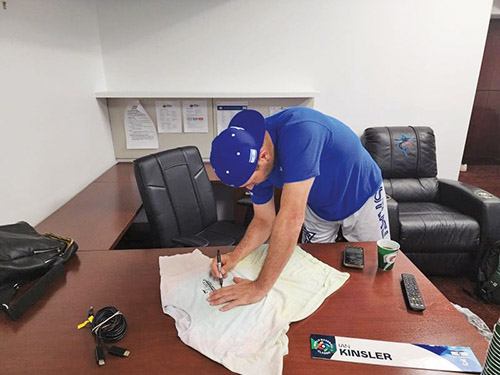 When Zadies Bake Shop in Fair Lawn received a call from the Israeli Association of Baseball (IAB), owner Adam Steinberg became giddy with excitement. That's because Jordy and Lisa Alter, who run the IAB, had chosen Zadies to cater the Team Israel kiddush ahead of the World Baseball Classic in Miami. The World Baseball Classic is an international baseball tournament taking place for the first time since 2017, after being postponed in 2021 due to the pandemic, and is running from March 7 through March 21.
"I felt like a little kid," the owner shared when he received a personal phone call from Lisa Alter at the end of February. "She seemed to already be familiar with our product, even though she and her husband moved to Israel from Fair Lawn on the day that Zadies opened…yes, literally to the day."
Lisa Alter explained to Steinberg that Team Israel would be hosting a kiddush on the Shabbat before the beginning of the World Baseball Classic, and that they would need an assortment of baked goods.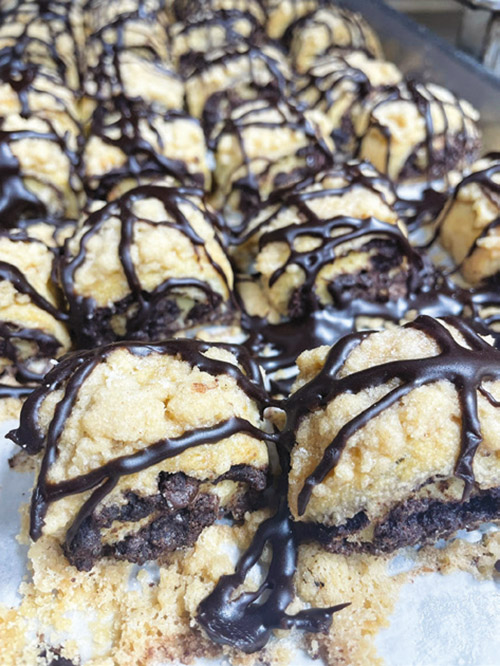 "They could have called any bakery and they chose us," Steinberg said. "This is the coolest thing in the world. Team Israel will be eating our pull-apart challahs, rainbow cookies and rugelach. It's so exciting."
"The team loved it," Alter told Steinberg after the kiddush. And Team Israel played hard after eating the goodies from Zadies; they immediately beat Team Nicaragua!
By Channa Fischer